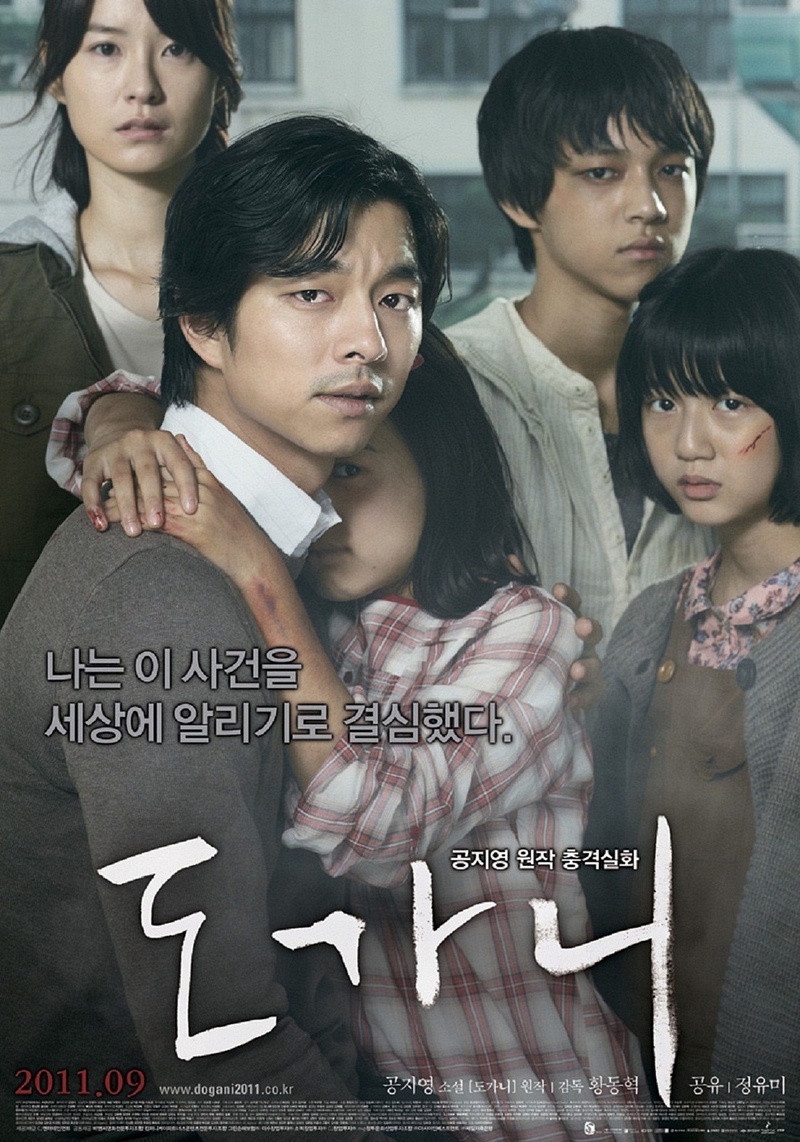 The Crucible (2011)
Gang In Ho is the newly appointed art teacher at Gwangju Inhwa School, a school for hearing-impaired children. He is excited to teach his new students, yet the children are aloof and distant, trying to avoid running into him as much as possible. When the children finally open up, In Ho faces the shocking and ugly truth about the school and what the students have been enduring in secret.The movie is based on a true story.
Native title:

도가니

Also Known as:

Dokani; Dogani; Silenced
Overall

10

Story

10

Acting/Cast

10

Music

9.0

Rewatch Value

10
I came into this film knowing what it was going to be about, but nothing could have prepared me for the impact of watching The Crucible. It was dark, violent, and quite honestly nauseating. I was on the verge of tears for nearly an hour and when the 1h36 mark hit, I had to pause the movie and did nothing but cry for the children. To think, this is real. This happened
read more
to these kids. When I hit play, from that moment on, tears were falling.

I will probably never be able to watch this movie again, but it is something you honestly must see. Yes, the images are disturbing. Yes, you will feel anger, sadness, and numbness, but this movie leaves an impression. The acting is superb and all of the child actors honestly deserve awards. Their expressions, their gestures, they just strike you right in the heart every time. You will not soon forget this movie. I'm not sure I ever will.

What may be even more impressive, this movie caused such a stir in South Korea that the case was forced to be re-opened and laws demanded to be rewritten. It makes you think, it really does. How much effort does it take for justice to prevail? Why can people be bought with money when they know such horrible things had occurred? I honestly don't know, and never will know why such apathy and cruelty exist in the world. Why do we cause each other pain? It makes me sick. But as a quote in the movie says, "The reason why we are fighting so hard, is not to change the world, but instead, not to let the world change us."

Without a doubt, I recommend this movie.
Overall

9.0

Story

10

Acting/Cast

9.0

Music

7.0

Rewatch Value

5.0
1) The reason I watched this:
I have a psychiatrist friend who insisted on watching this film. She already knows that I don't mind any sort of special story no matter how horrific it is; I was fully prepared to any type of scenes and so I watched it.
2) Storyline/Plot:
They weren't kidding when they said "This movie contains EXTREMELY graphic child abuse! Do not watch if you are easily disturbed.",
read more
I intentionally repeated it because this film isn't directed to all types of audience, even if you are an adult you can easily be disturbed.

Positive points:

*It's a true story that focus on a world wide issue: a great topic.
*The producer wasn't afraid of showing the horrible fact to the audience.
*The script writers did a great job by delievering a masterpiece.

Negative points:

For me there isn't.
*Some people would feel sick or shocked that's why I said it's not directed to everyone but if those scenes were absent then it couldn't be fun to watch considering its theme; it was realistic and special in a great way.

Story: 9.75/10

3) Acting/Cast:

I really loved each and everyone of them here.
*It was different yet cool to see Gong Yoo in a serious role.
*The three children have done a great job because their roles were mainly sentimental and they were skilled to portray that aspect.
*The actors knew how to deliever feelings and leave us affected with their issues.

Cast: 8.5/10
Acting: 9.5/10

4)The ending:

It wasn't what anyone wanted but it was great because it was realistic.

The ending: 8/10

5) My impression (How did it affect me):

*As I said earlier I don't mind any sort of special stories, this film was interesting enough to keep me hooked up for two hours.
*The grafic child abuse is what gave this film its taste no matter how horrible it was.
*I got the conclusion that this world is full of bad people but they only need one courageous person to change the whole thing.
*Protecting children's innocence is our responsibility as adults.

My impression: 9.5/10

6) Overall:

I repeat this film has shocking abuse scenes therefore, if you're a sensitive person don't even think about watching this.
*If you like special stories and don't mind the abusive scenes then you would like this.
*Human rights lovers may want to check this out.
*Don't be fooled about the fact that Gong Yoo is the main lead, it's nothing like his previous Dramas/Films.
*If you're looking for a romantic story then you shouldn't be reading this in the first place.
*I repeat for the last time sensitive people KEEP OUT!

Overall: 9.5/10