If you're still experiencing technical difficulties, please report it
here
.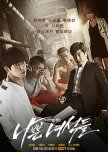 Bad Guys
6 people found this review helpful
When I started to watch Bad Guys in the beginning, I assumed it was a series that treats one case per episode. I don't mind watching such series, but they usually have the tendency to become a bit boring. Bad Guys proved me wrong after a few more episodes. There is a huge story line with some twists you'd never expected it to happen.
A series which keeps you entertained, interested and manages to surprise you several times. The producers of Bad Guys did a good job on choosing their actors for their story line either. They'd fit in perfectly.
Was this review helpful to you?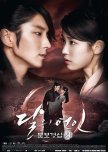 As of the moment I am writing this review, I haven't watched the Chinese version, so I can't compare both series and story lines with each other like previous writers do, so I will solely base my review on this series.
I have had my thoughts to actually start watching this series as the plot seemed to be very common amongst fantasy dramas, however I gave it a go and from my view it was totally deserved to be watched. A very nice romance series in which a lead plays an important role amongst the princes their fate. The acting was strong, but to be honest when I am watching IU playing, I am basically sold already haha!.
Though I gave it a pretty low re-watch value as I am not a person who likes to re-watch such dramas as it will spoil the series when you know the story pretty much beforehand.
Was this review helpful to you?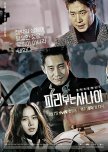 Pied Piper tells the story of three main characters which were involved in an incident in their own way thirteen years ago. A criminal which tries to force his own justice on those who deserve it in a way that looks awfully familiar to a book called 'Pied Piper'.
Pied Piper was a series which I have enjoyed watching with some dark plots. From my perspective it started a bit slow and boring, but gradually improved in quality. The series mislead you several times about the identity of Pied Piper, which makes you wonder at the end if it was really him (of course until it is known for sure in the last few episodes).
Though I wouldn't rewatch this series as it is not fun anymore once you know all about Pied Piper's identity from the beginning.
A dark, but great series from my point of view and I would give it a well-deserved 7.5.
Was this review helpful to you?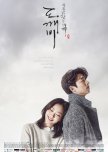 Goblin
3 people found this review helpful
Goblin was massively hyped on multiple platforms across the internet, but failed to meet my high expectations.  It was a good series, no doubt, but somehow I just expected more out of it.  
Even though the story could have been improved at the beginning a lot as I was very close about giving up on Goblin, I am happy I managed to get through the first few episodes as this series improved a lot when it was nearing the end. Acting of the cast was up to standards, however I found the age difference between Kim Shin (Gong Yoo) and Ji Eun Tak (Kim Go Eun) bothersome and somehow found the secondary love couple more interesting; Grim Reaper (Lee Dong Wook) and Sunny (Yoo In Na). Goblin's Music was top notch. Enjoyed it very much with these beautiful songs out there.
Now you can disregard my rewatch value ranking as I am absolutely not fan of rewatching series, cause the story is spoiled once you know most of it already.
Was this review helpful to you?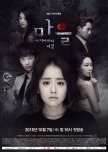 From my opinion 'The Village: Achiara's Secret' is a failed attempt of trying to create a dramatic mystery with a bit of horror in which a girl is trying to discover an identity of a killed person, thereby revealing a very ugly truth.
Though in theory it might have been a nice story as a series, it failed on several occasions. The actors were not in the correct roles and/or acted below standards. Story was very basic in which the story was predictable several episodes advanced. Trying to create side stories which were pretty useless and non-interesting. Though I have had some spare moments of joy within this series, I can't give more than a single five for this series, which I think is on the high side.
Was this review helpful to you?
Little Girl K is a short, but powerful drama about a young girl forced to become a part of a secret organization, while eager to revenge her closest family member's death. The lead Yun Jin is played by Han Groo and she definitely made an impressive debut to TV screen. Never expected her to be so powerful and strong on screen and I can't think of any other actress that could possible replace her.
Like previous reviews said, the story itself is not really new as a person that lost someone is out for revenge, however the acting of the actors and the action (which it is full of) will keep you interested.
I would definitely recommend you to watch it if you'd love series like IRIS or Athena, however I still wonder why Korean tv blurs out blades, while showing all wounds made by it clearly visible on screen.
Was this review helpful to you?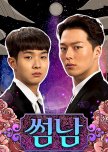 Now I did have some doubts about watching it, however I must say that this short webdrama was quite funny and awkward at some moments. Yes, sometimes those awkward moments became a bit repetitive, though to a certain level it was not annoying. An season of 15 episodes was just about right with some good acting. I especially loved Jang Hee Ryung in her role between both boys.
So I would highly recommend you all to watch it, however to re-watch is probably not a good thing as most of the jokes are known well in advance.
Was this review helpful to you?
A series with lots of actions and no romance, but yet they figured to include lots of drama. The first part of the series started off great, but the series was degrading in quality over time. It was still good, no worries, but I think a season of 12 episodes would have been just fine and would have resulted in a higher note.
Like a previous person said, they seem to focus more on the events rather than on the backgrounds. We do learn a bit about Gun Woo, Jang Min Joo & Jang Moo Won, but Choi Tae Pyeong was left as a blank character which was a bit disappointing to me.
The ending was fine I guess, though I would have sticked to the dark ending as it would have been perfectly fitting for this kind of series.
Was this review helpful to you?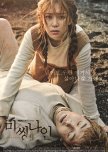 Even though people either enjoyed or hated this series, I thought it was a decent series. Missing Nine wasn't the best nor the worst to watch and just to watch in your spare time to spend some time.
The story was a bit blunt. I especially liked the first part in which most of the footage took place on that deserted island, however back in mainland Korea, they stretched it too much in my opinion to finish that total of 16 episodes. However the acting of the actors was quite good to outstanding with some nice OST attached to it.
And what happened to Park Chan Yul as Lee Yul? It felt like he was completely forgotten until that last reference in episode 16, which was a bit disappointing to me.
Was this review helpful to you?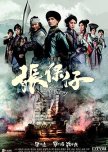 I regret to spend my time watching Captain of Destiny. I know tv productions might not have big budgets in Hong Kong, but these graphics were just awful. They could've have done a much better job on it. The story telling is quite poor and chaotic and to me is not interesting at all with very basic acting...... would definitely not recommend anyone to watch it.
Was this review helpful to you?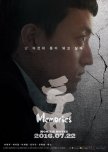 I selected a rewatch value of 1 as I do not like to watch any series again if I have watched it as I already know what's going to happen.
Tong: Memories is a 12 episode series of 15 min. about a group of friends involved in street fighting. The series is outstanding when it comes to their fighting scenes as they are very realistic and pretty much little to no special effects in it. The acting of the actors was up to standard and the music scenes fitted, unfortunately it lacks a bit of a story in it as to me it is very basic.
So if you have spare time or just want to watch it during a short ride in a bus/train or whatever, I would recommend you to watch it.
Was this review helpful to you?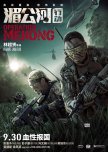 I watched Operation Mekong during my flight back to home as it was pretty much the only Asian show I didn't watch and did contain subtitles. It is a film about a Chinese operation together with Thailand, Myanmar and Laos to clean up a certain gang which is very active within the Golden Triangle to illegally transport drugs accross borders (although you will only see the Chinese point of view)
The series was a bit basic, though there was plenty of action for those who prefer that. I would have preferred if characters were a bit more described, though the film did have some good features in it too as their own soldiers were vulnerable to enemy bullets too. Actors spoke in their language too, so it was not uncommon to hear thai, lao or burmese.
Overal it was an ok movie if you are bored, however do not expect a great piece of filming.
Was this review helpful to you?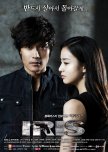 IRIS
0 people found this review helpful
IRIS was the first Korean drama for me to watch and I was directly hooked to the series a few years ago. I re-watched this series a few weeks ago and I must honestly say that I still enjoy it as a series. A not so common story about an agent being left for rotten by his organization he was working for. With an excellent cast who performed to their abilities, some great music. Definitely worth to recommend to others!
Was this review helpful to you?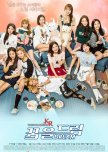 Yet to this day I have no clue what moved me to actually watch this series as it is totally not my genre, however after finishing it I thought it was quite a cute series. Acting was quite good, however the story was fair. Not too bad, not unique either and so now and then it was very cliché at certain parts, while there was a small twist at the end that threw me off, even though I knew what was going to happen to all these girls.
The good thing is that the producers decided to tell the stories of all girls and not only of the three major ones, which made it more interesting as other series similar to this have the tendency to just focus on the major characters within a series.
Was this review helpful to you?