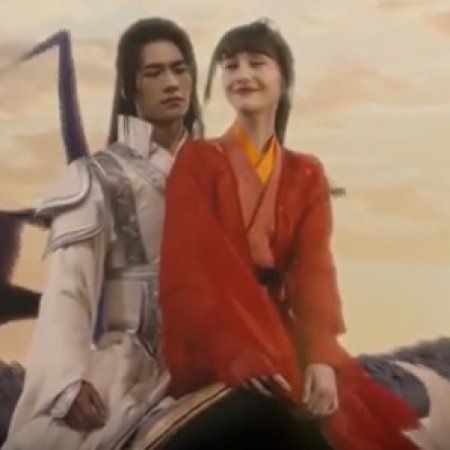 Love O2O Episode 7
.
---
---
In preparation for he in-couples game competition coming up, NaiHe and LuWei go on the Final Condor Heroes couple quest in order to level up themselves. During the quest NaiHe is able to find LuWei within the time limit and as a reward receive coupled flying steeds. This victory comes at a good time for Weiwei because a few days before LuWei ended up quitting the Bihai ChaoSheng guid. Clan Leader Tian Xia accuses her of stealing rewards from another members after beating a monster. When Ban-shan meets with General Manager Li, he receives a generous offer from the company but he has no intention of accepting. At Xiao Nai's home they discuss future plans for the company, when Xiao Nai mentions they won't be able to hire female staff because of the new programmer he hired that has a phobia of women,
Love O2O Recent Discussions
Reactions
?This is a drag and ZS not so fun to watch. ?????
Was this review helpful to you?
?Hey, I really just want to see their gameplay... Though it's quite good to know how they're going to cope with their game getting hacked by "hungry wolves". ?
I like how the plot is building and that it isn't a copy another drama or a trope.
It was really smart of the writers to not make the Quest that Xiao Nai had Wei Wei marry him to compete in be so long. In fact, the final end test was the opening of this episode! So it was very exciting and I enjoyed it. But having the "wife" just sit there and wait for the "husband" to find her was lame. There wasn't much help she could do and I can't believe that the final test would be like that. If I was a wife character I'd call boredom.
Other than that I love it! The business side of Xiao Nai's launching his own game and how he has to fight against the bigger guy! To how he is slowly wooing Wei Wei. Not to mention Xiao Nai's bros and the bromance was just so sweet.
I did miss Er Xi and Cao Guang development! Still the pacing is great and I love the slow build up. Xiao Nai and Wei Wei haven't even had real world interactions beyond a few bump ins and they already have such great chemistry. Not to mention the anticipation of them finally meeting for real in the real world. Let alone becoming a couple!! Ahhhhhhh!
Was this review helpful to you?
I know a lot of MDL are saying this is fun and light! But it's also really solid writing.