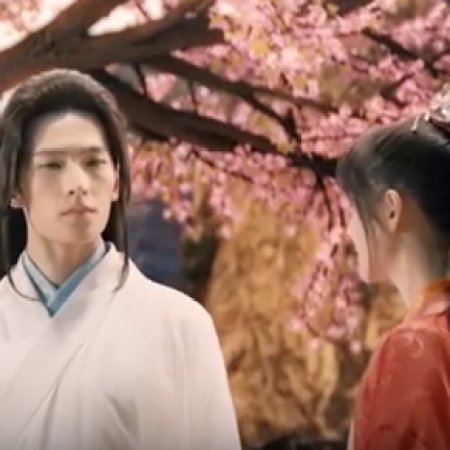 Love O2O Episode 9
Episode 9
---
---
Luckily Xiao Nai;s injuries are life threatening but he did miss the competition. He feels terrible about missing it but doesn't get a chance to explain to Weiwei because she hasn' gone online since the competition. Weiwei can't go online because partially because of studying for exams and partially because she's afraid that if she goes online NaiHe will still be gone and never come back. Though she misses him it takes days before she has the courage to go online that it was mainly because the company FengTeng offered her payment for the right to use her video from the story competition, NaiHe immediately responds to her. Weiwei is relieved to hear that he is okay and excited because she has agreed to meet him in real life. Oblivious to all this, Cao Guang is know kinder to Er Xi in real life and unintentionally in the game as well, hoping to getin Weiwei's good graces.
Love O2O Recent Discussions
Reactions
?Keep it going guys, let not make this drama painfully boring in IRL part.?
?Anyway, ErXi is sooo cute. CG might be onto WW for now but it's d start?
Was this review helpful to you?
Hey hey finally im getting some HQ emotions from the actors!?
Especially since she picked that red dress! She means business and she's gonna get her man!
So my main complaint last episode was Er Xi and Cao Guang not having enough time! Well they had tons this episode and it was a blast! Oh, man I just love them together and can't wait for when they it's them interacting online. Props to Gaung for not lying to her about using her.
Oh, Old Man's conffesion and feeling was such a sweet moment. I almost cried. It's great to see how deep they're love/friendship is. It may be another car accident plot device, but it was well used here. Though I felt like time had passed for a week or two, not one day! This episode was a bit slower and had some draggy parts that I thought could have been edited better. (Seeing the game story on repeat.)
Okay, now I have to rush over to the next episode so I can finally see Wei Wei and Xiao Nai meet up officially in person! Will she actually where that sexy dress? We'll find out in the next episode.
Was this review helpful to you?
At first I was a bit disappointed about Wei Wei's reaction. That she was afraid she'd been "dumped". However, I love that suddenly she was confronted with the reality that she had fallen for her gaming husband. With that she was feeling shy. I loved when she woke up and decided she needed to go for it.