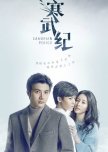 What to expect from this drama?
– Beautiful scenography.
– Spectacular original soundtracks and background music.
– Okay acting. I was in it for Mike He and wasn't disappointed one bit in that regard, however, I feel like they could have fleshed out his character some more.
– Chemistry. This is really a matter of taste and opinion. The main couple did have chemistry and cute moments, but not to the degree that I would ship them (I think I shipped the side couple more). To me, their relationship felt more like a noona-dongsaeng relationship rather than a romantic/mature one, but guess that's a given considering the age of the actors.
What NOT to expect?
– A strong plot. The premise of the story was interesting—it was literally oozing with potential—however, not very convincingly executed. The plot was not strongly knit together and above all, lacked focus. It lost me somewhere between the middle and the ending.
– A love triangle (although the poster might suggest otherwise). Not sure if there was a love triangle—if there was, it was very vaguely present. Don't forget, Mike He is not playing the second male lead, he is playing the main character of his own story.
– Not the most satisfying ending of all. In fact, the ending was WTF-inducing and felt rushed. On the plus side (or not, depending on how you're looking at it), chances of a second season seem high judging from the manner in which things were rounded off in the final episode.
Was it worth watching? Yes. Would I watch it again? Doubt it.
Was this review helpful to you?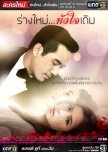 First things first, I loved the idea and the execution of the body-swap trope in this lakorn (or not exactly a 'swap' as we know it). The main character Pat witnesses her long-time sweetheart and husband on top of another woman in a hotel room, storms off for her car, gets into an accident, and dies. Meanwhile, Nalan, a weak-hearted woman who's been living a simple and sheltered life hitherto receives photos and a note telling her that her husband is cheating on her. She catches him in the act and faints on the spot. Nalan and Pat are brought into the ICU at the same time. While Pat dies, Nalan has a chance to survive only if she gets an immediate heart transplant. Nalan's father who's also chief physician and owner of the hospital, seizes the opportunity and transfers, without consent, Pat's heart into Nalan in a desperate attempt to save his own daughter. What he doesn't know is that he ends up saving Pat who wakes up in Nalan's body several hours after the surgery.
A reborn woman, Pat now goes on a quest for revenge against her husband by plotting to make him fall in love with her and then dumping him to give him a taste of the emotional trauma he put her through. In the process, however, she finds herself falling for him anew and with a different body and a new set of eyes she starts to see the true colours and intentions of those around her.
The story itself sounds promising and for the most part, it is. A thing worth noting is that Pat's revenge is more of an emotional revenge. In her own way, she gets back at her husband, but not in the literal sense that we're so used to seeing in revenge dramas. As a person who suddenly has to face life trapped inside someone else's body, she is first perplexed and stays indecisive for a long time before taking action. When she finally puts her decisions into action it doesn't take long before she has a change of heart (no pun intended), but as viewers, we completely follow and understand why.
View's acting was for me deserving of respect. I must admit I had my doubts and didn't expect she'd be able to go from portraying the sweet and meek Nalan to portraying the same woman (her body) inhabited by the soul of the fierce and strong-headed Pat (played by Jeab in the initial episodes). However, she pulled off both characters with flying colours. Even her make-up and way of dressing changed accordingly. Her chemistry with Tui is also worth mentioning. Despite the age gap, View and Tui looked good together and delivered some realistic chemistry and an ample amount of (real) kiss/hug scenes.
Now for the things that didn't work for me: The side characters.
Lakorns are notorious for their cardboard-like characters but this one probably tops them all. With the exception of Pat, her husband Win and her gay best friend Noojoon, all the characters sucked the soul out of me (again, no pun intended). Characters are often most cardboard-like when they exist only for some superficial purpose: making the protagonist look good or the villain look bad. The side characters in this lakorn (and even the villains) were poorly written, hard to take seriously and most of the time served no other purpose than to blatantly annoy the crap of out the viewer. You can't help but wonder why they'd even waste filming time and budget to bring such useless characters to live.
Overall, an enjoyable lakorn that could have been written more tightly and executed better had the characters been more layered and believable. Otherwise, if this still sounds like your cup of tea, I say go for it. A good thing is, the episodes aren't longer than 56 min each, making it a fairly easy watch.
Happy watching!
Was this review helpful to you?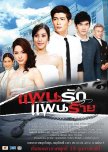 A quick review with pros and cons of why you should be or shouldn't be watching this show.
Pros:
- Good story, but nothing too extraordinary
- No over-the-top crazy witches
- Cute male lead
- Appropriate length, not too draggy
- Overall satisfying ending
Cons:
- Almost-love: Romance needed more screen time. Female lead meets male lead and takes an instant dislike to him. This is what I signed up for, a good old hate-to-love drama. However, this lakorn never took the romance to the level it ought to be. The love triangle and the rivalry between the two male leads as well had lots of drama potential yet weren't fully exploited. I almost shipped the main couple, almost.
- Plot is predictable and cliched, but what had you expected anyway?
- Female lead's acting is a bit dull, second female lead however played a tremendous role as the villain, could see why she did what she did and almost felt sorry for her in the end, however her character needed more layers.
- Couple of lakorn crazinesses here and there - other than that, quite an enjoyable watch!
Was this review helpful to you?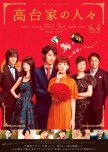 Let me start by saying I haven't read the manga, but could've read volumes in the roughly two hours I wasted on watching this endearing but nearly eventless movie.
The vivid imagination of the main female character was the only great part about this live-action adaptation. Sadly, her quirkiness and ability to exaggerate any situation faded off too early on, rendering the rest of the movie increasingly dull and hard to watch. The pacing was bad and the romance felt flaccid and unconvincing. Everything regarding the relationship of the main couple was rushed – absolutely no build up whatsoever – and I can't seem to understand why, since nothing else took place in the movie, leaving me thinking, "What did I watch, and why did I watch it?"
On the plus side, this movie had some of the most beautiful cinematography I've seen in a Japanese produced live-action adaptation. The strong cast and solid acting are praise-worthy as well. However, I could see this play out in a million other ways in my head. What started out brilliantly turned out upsettingly mediocre and bland. Now this is just my subjective opinion. I'm only a bit disappointed is all, since I'd been looking forward to watching this in what feels like an eternity – and naturally, had expectations.
My advice, watch it if you're a fan and absolutely must (or if you're looking for ways to kill time, literally) – otherwise don't even bother.
Was this review helpful to you?