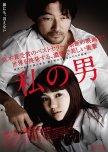 My Man
11 people found this review helpful
If you expect something similar to Kanako - it's not, you might be disappointed so be aware.
That having said, the movie touches some taboo issues, but take them in the most natural way possible. it shows a dysfunctional man whose life goes even further away from from what can be called normal as he starts to live with a girl who has lost everything due to natural catastrophe. There are very few supporting characters and the background story remains vague which adds to the mysterious character of the movie.
It is slow paced, so you've got to be prepared for this. The viewer is supposed to feel the climate rather than be shocked and rushed through series of events. So take a good time for this two hours of tragic drama. And try to get swallowed by the emptiness of the coldest parts of Hokkaido.
The acting is superb. We've got two very different actors, acting-style wise, age wise, who managed to create an amazing emotional blend that creates a kind of awkward harmony. Needless to say, Asano Tadanobu greatness is very much visible here and he suits Jungo's character very well. On the other hand, very young Nikaido Fumi proves once again how versatile actress she is.
The few supporting ones are good as well and create rather coherent background.
Music is again a background issue that basically helps to set the mood and proves it really well.
As a summary, one more time: do not expect fireworks, if you look for entertainment it hardly there. But if you don't mind that you might get tangled up in something disturbingly beautiful.
Was this review helpful to you?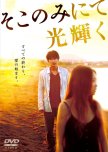 Well, it's not an easy movie to watch, that's for sure. The trailer gives you a glimpse of the drama in the movie, so just to reassure - it's far from any action. What's that about then? Definitely it shows the society's degradation really well, and hopelessness, in a slow, but not boring mood. It's like seeing a dim light at the end of a tunnel and trying to make your companions see it too.
Enough about the plot. Acting - amazing! The characters are multidimensional and the main cast reflects that nearly flawlessly. They differ greatly, and despite little development, you get to see their ups and downs very credible. If the actors have by any chance better portrayals so far it can be only by little.
As for a music lover there wasn't enough of it. As for the way is was shoot - it was perfectly enough, and was once again great indeed.
As a summary: it wasn't westernized too much (not at all if you've seen, form the newest production, World of Kanako), it was soot beautifully despite showing the ugliness. Why 8, then? It's not something you'd yearn to see again. There's a high chance not to get bored - but only if you do enjoy this kind of cinema. And there's ending that might be... well, this you need to see yourself!
Was this review helpful to you?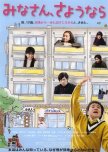 The movie has it all: comedy, drama, romance, action, suspense, supportive and hopeless moments, everything set in 80's-90's. It's definitely a movie about coming-out-of-age with a suspense inch.
The plot itself is somewhat captivating, it doesn't bore you and at points keeps your attention. Since the story depicts about 20 years it's length is reasonable. With several turns it's somewhat more realistic.
The acting is great - all the main characters are totally believable, despite their changing age. Hamada fits his role perfectly and the girls doesn't fall behind.
The is no stunning music, actually having watched it it left no expression, which can be both good or not.
Overall, it might be nice to watch it again, but its definitely good to see it as something different for the first time.
Was this review helpful to you?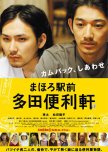 *This review is written from a point of view of somebody who watched the drama first*
It is heavy, but it has the wit. It is gloomy but it doesn't overwhelm, to say in short.
The story is pretty much what can be expected when it revolves around benriya, this specific job brings some troubling individuals into the picture, as much must be expected when you plan to turn it on.
As the movie show the beginnings of collaboration between the two leads there is as much private issues explained as typical, for benriya, story line. The movie is unusually even when it comes to the tempo, but not as when it comes to emotions. However well written, it is in itself not as captivating as the drama as well as not as captivating with the drama.
Cast: One could prise both mains as long as the movie goes on and many hours after. The characters reveal all the issues so amazingly fixedly, there there is no space for it to be acted better. The differences between Gyouten and Tada are definitely one of the most captivating things here.
Still it would be unfair not to mention the supporting cast: there is no single act that would ruin this issue, it might be easily one of the best fitted cast.
Music is as good as it is required, however noticeable it never goes to the first picture what makes it less melodramatical, as well as not as dynamic as it would have potential to.
Some might find it slow, nevertheless there are movies that need to be, it's better than when it was rushed. Anyway, there's lots of space for reflection as well as for laugh, which makes it unusual, perhaps slightly differently that the drama is.
Was this review helpful to you?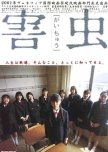 Yet another story of troubled teenager and the social issues of being excluded. Yet, it's not just another story since it is told in a really explicit and very tacit way at the same time. It's not an easy movie, that's for sure.
The movie depicts a 13-year-old girl, whose recent years left her as an outsider. Having lost her spirit she detaches from regular life as well as her friends. The alienation leads her to (un)conscious searching for something that would give some meaning to her life. And that's where the typical story ends. Taking path that is difficult to define (destructive, excluded, hopeful?) she slowly falls into the abyss of loneliness (or so it seems?).
The number of questions in even the simplest try to introduce the plot comes from the art of directing. The artfulness of the movie is hidden in the very taciturn way of the use of words and music. It follows the doctrine the less is more where much has to be deducted from the scenes and the way the sounds are distributed (muted parts). Having said this, music in this movie plays an important mood-building role. To say it more distinctly - if the credit music gives you -not to spoil- deep emotions, the movie served it's role.
The acting cannot be left unmentioned. Miyazaki Aoi, then 16, did a marvelous job, her acting was pure and innocent on one hand as well as plain and emotionless that suited perfectly the portrayed character's lack of direction. Also Yu Aoi's acting shined. Her cheerfulness mixed with the feelings of empathy made her character, almost, the only positive one.
Other supporting creations are noteworthy as well. One can easily find the reasons for Sachiko's, main character's, actions from their behavior.
All in all, it's a complete picture, that definitely might be difficult to digest by some people as well as marvelously epic for others.
Was this review helpful to you?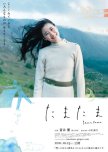 Definitely deserves a review and perhaps some more audience.
Although this movie doesn't really have a plot, it's really beautifully arranged narrative story. Aoi Yu who travels to a far off Ireland tells the story of her adventure, that definitely can be named a bizarre one.
There's not much to say about the acting since it feels like it doesn't really exist - everything seems surreal. This should encourage some and discourage others but that's the intent.
The music fits the whole atmosphere of the movie: positive yet innocent, awkward yet intriguing. It's the best if you haven't listen to Sigur Ros, but always wanted to.
The whole thing being quite short, (nearly) one actor and quite mystique movie leaves a feeling of an untold fairytale, that' been an amazing adventure one would want and hate to experience.
Cons? Too short, left some things undeveloped, no plot, NO SUBS (but if you know some Japanese it may do.)
Was this review helpful to you?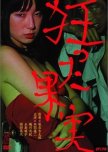 Since nothing has been written yet, let's do justice to the movie... or maybe the novel's writer?
Some background to this movie has to be sketched before one could evaluate it. The novel was written by a popular author Ishihara Shintaro. He was/is such an important writer that is was decided to make to movie before the novel was finished. More over his brother played one of the main not very graceful roles.
It is also important to note that the movie depicts the 50's movement, sort of created by Ishihara, called taiyozoku (??? - Sun Tribe), which more or less represents the ideology of freedom and recklessness among youths (it would be great exaggeration to call them Japanese Hippies), that was heavily inspired by the American influence.
Now, back to the movie itself. Having said about taiyozoku, watching the movie you won't find much Japanese culture here. The action takes place on the sea shore, setting the movie into some kind of Hawaiian-like atmosphere (there are even some foreigners). The story revolves mainly around three young well situated people: two brothers and a young lady who both of them fancy and who isn't a saint one. After the plot gets more intense a Hitchcock ending comes, not fully unexpected.
Technically, you have to remember that it is a middle 50's movie, still it is quite awkwardly edited, and that can put you to sleep some times, but the typical music will keep you awake.
Was this review helpful to you?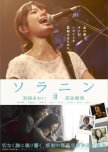 Solanin
1 people found this review helpful
The movie is a direct adaptation of the manga. Nearly all the points in the plot are there, and more over are played really well. Not only the characters look like those in the book, but also portray their emotions very well.
Although the story seems quite depressing there's a lot of positive emotions. The plot therefore may appeal to many young people on who are to start an adult life. It's also about the importance of friendships and relations with others.
Obviously it revolves around music - which was really well matched to the overall feeling of the movie. It is very raw and full of emotions those bad and good, longing and happiness.
A something to come back to, definitely.
Was this review helpful to you?