The website is currently undergoing maintenance. Sorry for the inconvenience.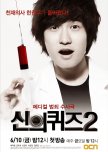 Add this to your Must Watch List - God's Quiz seasons one and two: Fast moving, never a dull moment drama focusing on murder, rare diseases, human frailty and crime solving. Season one leaves you with wanting "More". The drama builds momentum in the second season as the deeper darker secrets are revealed culminating dramatically in the last two episodes. I love the medical examiner, who done it? type of dramas. It also doesn't hurt to have romance thrown into the mix. This drama doesn't disappoint. But, I do suggest that you watch season one before you watch season two.
Was this review helpful to you?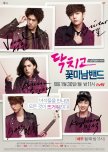 This friendship, this bonding between 5 young men, barely eighteen, is tested through adversity, tragedy and a spectrum of experience and emotional growth. Being of the same age does not equate to an equal level of maturity. And with this blend of personalities, even friendship doesn't prevent jealousy, misunderstandings or anger. I was touched and I hope you will be too, by their friendship, their bond, their loyalty and the ultimate choice they make.
This drama was a surprise, surprisingly insightful and realistic, not the fairytale I thought it would turn out to be. Watch it, you'll be glad you did.
Was this review helpful to you?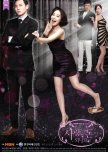 The first episode sets you up with the obvious twist on the heroine's perception and you can just see what is going to happen next. Following the form of the Perils of Pauline, our heroine is threatened and pursued by the evil debt collector and soon finds herself entering a contract to get close to the CEO and marry him. Where the plot may be obvious the ride to get there is not. The main characters and the supporting characters add to a drama that has enough twists and complications to keep your interest. And you wonder how the relationships that are built on deception can survive and will all that was born of the past be resolved? And what then?
This is a good drama. The first few episodes are heavy on the comedy but then you start getting to know the characters, at first you can't wait to see what will happen next, then you are in dread of what will happen next and finally how will it all turn out? All I can say after saying so much yet really nothing is Watch it, Enjoy it, it will leave a smile on your face.
Was this review helpful to you?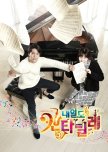 When I think of Tomorrow's Cantabile, I can't help but compare it to Nodame Cantabile. Tomorrow's Cantabile is loosely based on the original story. It is softer, sweeter and an easy to watch light romantic comedy.
I believe Joo Won can do anything and do it extremely well. His character, Yoo Jin, will give you a lot of warm and fuzzy moments in this drama, so enjoy…
Shim Eun Kyeong, played a sweet and less wacky version of Nodame. The roles of Go Gyeong Pyo as Rak and Park Bo Gum as the other love interest for Naeil, added to the drama and were well done. Stressman's character was only a pale shadow to the same character in Nadome Cantabile. Or you could say his character was a more rational man and not the crazy womanizer played in Nadome.
Nodame Cantabile is based on the manga. Being based on the manga, the characters are more pronounced. Their actions and expressions are sometimes more exaggerated and comic like. Even the Classical pieces and performances were more explosive in this drama. Ueno Juri was just a perfect Nodame and I fell in love with Tamaki Hiroshi in his portrayal of Chiaki.
With a shove from Naeil/Nodame, Yoo Jin/Chiaki finds himself following his dream…
Both dramas are good.
Tomorrow's Cantabile is a no stress, easy to watch, light and sweet romantic comedy enhanced with classical music playing throughout. It is a feels good drama that will leave you smiling.
Nadome Cantabile, is just more…
Was this review helpful to you?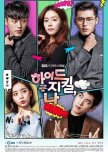 Yes, I read all the bad reviews and I'm glad I did not read them until after I watched the drama, because I enjoyed this romantic fantasy and I enjoyed the actors' interpretation of their characters and their parts.
The drama is presented in two sections; How it all Began… You start out with conflict and mystery and as the drama solves the mystery and secrets of the past it also brings our main characters to a whole new level of understanding, of themselves and of each other…
The workings of the human mind is amazing and in the second segment the drama is going to focus on the DID and how the characters are affected by it. The drama tries to show you the depth and complexity of the personalities, the reality of their lives and questions how to face those realities.
How would you cope with their realities? And how would have the drama end?
Was this review helpful to you?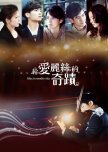 Lost in a dream scape, a forest of mirrors where reality is reflected in fantasy, Hai Jei glimpses, first a beautiful girl then a beautiful child who replies her name is ALICE.
Shortly after this dream Hai Jei meets and falls in love with a girl named ALICE, but after a night of making love, she disappears. Hai Jei then meets Lan Die Fei (Lara) who is working at the concert house and this meeting results in Hai Jei's chance to play his violin on stage. The concertmaster, Ting Yu, is late to the scene and his famed violin turns up missing. Hai Jei lends his violin to Ting Yu and the stage is set.
Ito Seiko (Tracy Chou) comes on the scene searching for her mother and becomes involved with Ting Yu. It is clear that she is working for someone and searching for more than just her mother.
Two Violinists, He Ting Yu (Aaron Yan) who plays with genius and perfection and Chen Hai Jie (Xiu Jie Kai) who plays with heart and soul, come together as competitors and in friendship. Lan Die Fei idolizes Ting Yu and falls in love with Hai Jei who is still in love with ALICE. Ting Yu first dislikes then falls in love with Lan Die Fei he encourages her to find her dream and have the confidence to hold on to it. But will Ting Yu and Hai Jei find their dream and who is ALICE?
With a touch of magic and whimsy, violin concertos and classical music (just a little too much Fur Elise) carry through the drama of romance, mystery and danger. I enjoyed this drama and the music and think this drama is well worth watching.
Was this review helpful to you?