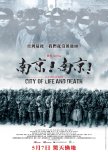 this movie is not for weak hearts
it made me cry
gave me alot of thoughts about humanity & why would people make wars
I just can't recommend it because it comes self torture at some point seeing all these sense of killing and much more
I just respect it & if you enjoy melodramas you may want to watch a real melodrama here
Was this review helpful to you?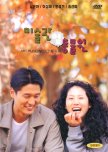 there's no review so I shall spread the love :)
this movie is a classic romantic story
"girl meets boy and became close then realize they're in love "
so what's different ?
no over acting
no very complicated problems
just a simple sweet story about two different character-ed people realizing more about love
it's not poring and it gives you some inner peace .
Was this review helpful to you?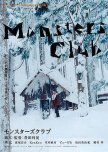 this movie just couldn't make it
I don't know if it's because it's short .
the story should have been divided into two , one about his family & one about his thoughts .
also they didn't give me a chance to live his misery and sympthy for him
I don't know why the rush
I liked the story & I wish it will be done again in more detailed and better way..
have to mention I loved the music ..
I think the actors tried their best anyway.
Was this review helpful to you?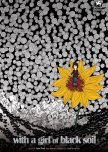 this movie is one of my favorites ever
such a sweet story full of emotions , it's even chocking sometimes
it made me cry a lot
the cast is very good specially that little girl " Yoo Yeon Mi " taking the character of a young girl that had to grow fast into mature one coz of what her family suffers ,it's a shame her name is not found on the database here
i'm not that one watch something twice but i would watch this again
i highly recommend this to you specially if you like human drama
or just pretend there's a top actor here and watch , it worth it
Was this review helpful to you?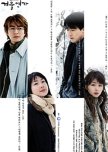 it has been sometime
this was the second Korean drama for me to watch
I loved every thing about it , I was completely taken by it
the story won't be creative but it just nice and was acted very good , the cast were great . the couple was adorable
I adored the songs here even made them my ringtones for a long time
I really don't know if I were to watch it now for the 1st time how will it be
but I just think the new drama watchers should take a look on this amazing one
Was this review helpful to you?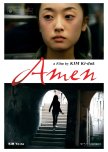 Amen
2 people found this review helpful
I loved and hated this movie . but can say it's a good one
the acting of the main actress was very very good and the movie was been shot in a new interesting style
what I loved here is you just don't watch and go away , this movie does gives you so much to think about , what is evil and what is good? and can we take good for evil or the contrast ?
the story was a little awkward and scary somehow coz it's fantasy but yet possible to happen
if you would like sometime of thinking and enjoying a different styled movie .. watch this :)
Was this review helpful to you?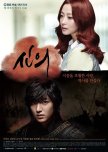 Faith
16 people found this review helpful
I love this
it's just like the best Korean drama I've ever seen
it's different from those drama which will just give you a nice time watching , this one attach to your soul
the end can't be expected though I'm pretending a sad ending
generally I'm difficult to be pleased but this is like a mix of every thing I like about Korean drama
must watch , every moment is valuable to be seen :)
Was this review helpful to you?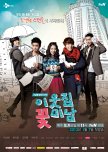 I love this drama.. it's like the best rom-com ever
it's light & lovely & gives you joy in every moment watching
has no over doses of anything , no over reactions or complicated & twisted story line
simply about how can love changes a person , not making him\her a completely different person but about how can love making the wrong things in you changes to better , how can love make you really open to the world.
the scores tell what I think of cast & story , but I have to say I really loved the music it was as soft as touching as it should ever be , & really lifted the scenes up , but I'm just not a person who can watch the same thing twice
this is true romance and true comedy & you wont feel any stupidity or regretting watching it at any point.
Was this review helpful to you?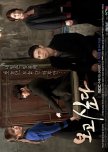 It makes me sad giving this drama "6" , but I just have to
at the beginning it was very very promising I even give the 1st 2 episodes a "10",
but then the twists are so tighten that they have to solve them in a very stupid way
for example that grandpa detective who knows all the answers even if there's no real evidence
also making such pure evil characters is not good considering such a character suffered alot and deserves some happiness too
The cast is actually doing there best to make a good drama but just the story line is not helping them
not forgetting the kids and their adorable acting.
I'm preparing my self for a stupid rushed and unreasonable ending
just watch it if you have some free time not if you want to enjoy a wonderful drama.
Was this review helpful to you?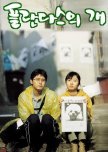 umm , this movie is different
it has a very unique story
it's not about love of dogs or hating them but it's about dogs as other creatures , you can feel it mixing stories of people life and dogs contributing into it
it's about desparate people and how can they turn into saviors or depressors
so I like the main plot
I like the main female character , she's cute in her own way
it's just getting quite slow and poring at some points and gives the feeling that it could have done better than this ,that's why I give it a 6.
but it's watchable after all.
so if you have free time and high spirited and need a slow movie with unique thoughts .. this is for you.
Was this review helpful to you?