The website is currently undergoing maintenance. Sorry for the inconvenience.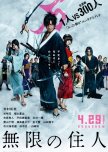 All the cast were great but of course (I am a Takuya Kimura fan through and through) Manji was the best. The fight scenes were fluid. It was bloody, very, but it was executed finely, I never had a look-away-it-is-gross moment. Miike did a great job of directing this, everything was just on point. And Takuya's voice was so manly, it was just how I imagine Manji would sound when I read the manga version. Takuya Kimura did an excellent job of portraying Manji, it is like he strips off his persona and wears this new person. You wouldn't even recognize him as his previous characters.
The over-all execution was really awesome, flawless, for me. The flow of the film from the black and white to the colored one was superb. I am not a big fan of bloody movies but I am glad I watched this. I am also very glad that they stuck to the manga as best as they can. 
If there is one this I feel that is lacking, it is the musical scoring. I don't know if it was as intended but I felt like some scenes would have been more effective with a good background music.
Full review here: https://elijahmaliksmom.wordpress.com/2017/11/14/blade-of-the-immortal/
Was this review helpful to you?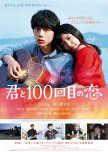 This has a great plot, it's not something you haven't seen before but the way the story was told was just great. Painfully beautiful. I first used the term with A Beautiful Life (series) and this will just be the second time.
No matter how many times you go back in time to try to change things if it isn't meant to be that it will never be. Seems you really can't change what is bound to happen. You just have to accept the fact that whatever is meant to be will find its way eventually. Enjoy the moment and make the most put of it, keep those memories and make sure you tell those you love how much you love them.
Full review here: elijahmaliksmom.wordpress.com
Was this review helpful to you?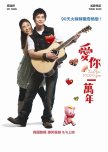 Ok, I honestly watched this just because of Vic. I love him, ok? Plus the story line intrigued me. How can a Japanese and a Taiwanese couple work out.
I really have a very low, low, like 2.5 (IMDB Rating) low expectation from this movie. But hey, it was actually ok. Not great but ok. It made me laugh every now and again.
I loved that Vic was laughing a lot here and showed his tender side. He's a great actor indeed. The Japanese girl, I have not seen her before. I don't have any other works where I can compare her acting. SO there.
I love the songs they used. I loved that I heard him sing again. Vic is a great singer as well.
It was worth a one time watch or if you really love Vic, you can go ahead and watch it again if you have nothing else to do.
Was this review helpful to you?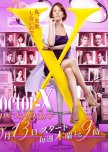 I started watching this series because it reminds me of my favorite American MD, Dr. House. LOL. I came to love it as it is.
I love this season as they went deeper into Daimon's "relationships". I never though she'll love somebody this deep, aside from her love of Food, Surgery, and maybe Akira.
The ending will not surpass her being in the outer space, hahaha! How to top that, really?
Daimon's acting was superb, especially with the last two episodes.
Gotta watch!
Was this review helpful to you?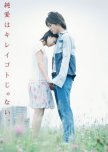 Akai Ito
1 people found this review helpful
Well, for starters I do not get the ending, AT ALL. And then I found out that there is a another version of this, a drama series, and that this is just like a summary of the series. I would PROBABLY watch the series just to see if it will be any different from the movie. Hopefully, it has a better ending.
Also, I felt like the actors are lacking something. A spark perhaps? I don't feel that they are meant to be paired. It's like the pairing was forced. No "kilig" factor or romantic excitement coming from them.
So, I've been telling you what I don't like about it but there is actually one thing I like about this. And that is the fact that it is very realistic. The story is good, sad but good, and it's something that you wouldn't want to happen to you and your lover. It's always a 'so-near-yet-so-far" kind of ordeal. A "we're-destined-but-we-can-never-be" kind of relationship. It's very hard.
https://elijahmaliksmom.wordpress.com/2017/11/06/akai-ito/
Was this review helpful to you?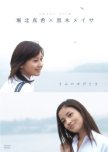 This is a bit confusing but not in a bad way. I felt tension between the characters, and no --not the friendship kind of tension -- more of lovers. That's probably where it gets confusing. Are they just friends? OR are they lovers? Are they just having a hard time coming out? 'Coz I definitely thought what they have is more than friendship.
It was good acting. Definitely good.
I wish it was longer though so we can get more of the complete picture.
Was this review helpful to you?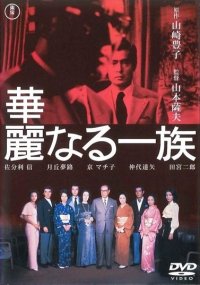 I must say, this is one of the best Kimura Takuya series I've seen. All the cast did a great job. Superb acting skills were shows.
I was supposed to give it a 10 as an overall score, but the ending just had me crying my eyes out so I decided to give it an over all score of 9. I can't believe it, this is the third series that it happened.
The music was just superb. Desperado was definitely on point for this series. I was also glad to hear Sukiyaki on Episode 10, even for just a bit.
Again, you should watch this, definitely worth watching. Definitely.
Longer review here: https://elijahmaliksmom.wordpress.com/2017/06/08/karei-naru-ichizoku/
Was this review helpful to you?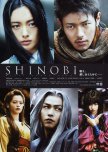 FULL Review here: https://elijahmaliksmom.wordpress.com/2017/05/26/shinobi-heart-under-blade/
Acting here was great, all the cast did well and the fight scenes were awesome (though honestly I hoped for more). It's close to those Chinese movies were they have great fight scenes, of course this is not some kungfu flying kind, so expect that there's less flying and less martial arts. If you like Anime, this movie is comparable to Naruto with their 'abilities' and Ninjas (and it's Japan. LOL.) I will point out a few comparison, with images, later on.
If there is something I do not like here is that I felt that it was rushed. I mean this is a 1 hour and 50 minutes less movie but it felt lacking. I would have preferred if they made it a 2 hour movie and showed more of the love story between Oboro and Gennosuke. The story did not even bother showing or at least slightly explained how they fell in love being from two different clans, and their clans are even enemies to begin with.
Was this review helpful to you?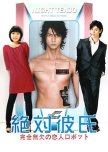 The movie is good, and it made me cry a lot specially during the last episode but this is really not a review I'm going to give, but a realization I had after watching the series again.
At the end of the day I am happy, thankful even, that I watched Zettai Kareshi again. It reminded me of a few things I've almost forgotten.
Everybody deserves to be loved unconditionally. It doesn't matter how "ugly" you look while sleeping with your mouth open, or if you snore loudly, or if you're moody, clumsy, clingy, fat, thin, or even if you have an ugly scar, or even if you had a child while you'e unwed -- always remember that somewhere out there your very own Night Tenjo is waiting just for you.
Everybody wants, no -- needs, to be loved unconditionally, the same way Night loved Riko. There will be somebody out there who will be willing to love you flaws and all. Believe that there is someone somewhere in this world who was made just for you, who will be happy just seeing you happy, who will cry with you, who will hug you even if you're mad at him/her, who will love you just how you deserve to be loved.
:)
Was this review helpful to you?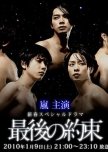 I did not expect much when I started watching this as I had a bad experience with watching a series comprised of "groups" as the lead/s. Surprisingly, this one was actually ok. It was not the best but it was not really boring and the development of the story was actually unpredictable. I liked the twist on this story.
Was this review helpful to you?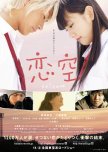 I know my thoughts are scattered everywhere but do watch the film it was good even if it is painful.
I found this film good but of course not every body will have the same reaction to it.
There are things I don't like about it (teen pregnancy, rape, those who raped her not being caught) but the good outweighs the bad.
I know this can all happen in reality, plus it was supposed to be based on a true story, so it has happened already.
Some may say that it is too cliche or it is very unrealistic, but I guess that's how they are in Japan. Cultural differences. If it doesn't happen to you it doesn't mean it cannot really happen.
Full review: https://wp.me/s7aUsF-koizora
Was this review helpful to you?