If you're still experiencing technical difficulties, please report it
here
.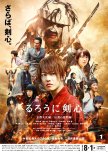 Absolutely LOVED the movie, was a perfect sequel. I would say it was even better than the manga itself. Takeru satoh as Kenshin was perfect, he was really into his role, I think his acting is improving a lot with each movie and drama. Both the leads has great chemistry. The whole cast was outstanding.
Right from the start Rurouni Kenshin shows its excellent direction and fight choreography, and it doesn't use any CG, apart from the blood in the entire movie - now that's what I call a real action movie.
When I first started watching it I thought it was going to be a cheesy retelling version of the manga (like most live-action adaptions of manga's that have been coming out recently) but it wasn't, I would say it portrayed the manga perfectly if not better.
The hard worl put into the direction and acting in this movie really shows, and it all paid of as the movie was a great success.
Simply put, Rurouni Kenshin may be the single best Japanese live-action adaptation I have ever seen.
Was this review helpful to you?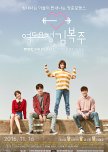 This has got to be my favourite drama of the year so far, I liked everything about this drama, the story, the cast, the acting.
Story: It had a bit of everything, a slice of life, family, comedy, sports, romance, which is what makes this drama so good. KBJ's relationship with her father, her motivation to succeed in her sports career, her relationship with her childhood friend JH, her friends that are always there for her.
Acting/Cast: The two main leads Kim Bok Joo and Joon Hyeong had great chemistry, would like to see these two again in another drama.
Music: nothing that stood out but ok overall.
Rewatch Value: Once you've watched this you'll definitely feel like rewatching it after a while.
Also if you're a fan of messi you should definitely watch this drama haha.
Was this review helpful to you?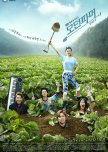 This drama is SO underrated! I've seen a LOT of dramas, and have to say this is better then a lot of them. Just because its about farming people assume its going to be boring, its not.
This drama is about a band of musicians who were once famous in the past, however 10 years on they're all working in their own jobs, and they want to revive their once famous group, and in order to do this they need money. It just so happens that Minki at that time finds out that he just inherited a small piece of land his grandma has left him. He then comes up with a plan to grow cabbages on it until they have enough money to create a new album and revive their band.
Their journey in growing the cabbages is hilarious but also informative, I learned a lot about farming through this, it also gives you an insight on how much trouble goes into growing veg and successfully farming.
I forgot to mention the village leader where they're growing the cabbages, also happens a noona who Minki had a crush on in childhood, who is also single mother. The villagers are hilarious, there's Mingu the farming expert, there's a silent girl who's an illegal worker, an ahjumma who can't keep secret and a lot more other characters.
For me The funniest part of the drama has to be where the granddad saves the nuts from the chocolates he eats and then offers them to everyone, absolutely hilarious xD.
I would definitely recommend this to anyone looking for a fun light-hearted drama with a good story.
Was this review helpful to you?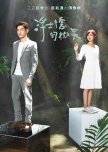 Great drama!
Story - 10/10
I rarely give a drama a rating of 10 but this one deserved it because I enjoyed each and every episode! Really good story, a perfect Melodrama Romance to watch, it had a bit of everything, drama, revenge, romance, family drama etc.
Once you get past the few 2 or 3 episodes it gets a lot better, all the characters have their own story.
I would recommend watching a youtube mv of it as a trailer to decide weather to watch it or not
Acting/Cast - 9/10
Great acting, the leads have great chemistry together. Marcus Chang really suits this type of role, I think Eugenie Liu aka XinYu was the best actress in this drama, she hasn't been in many dramas but her acting is very good and I hope to see both of them in more dramas cast as leads together again!
Music 10/10
This drama had THE best music in a taiwanese drama I have seen so far,
I love the fact this drama is filled with Rock songs, it makes the drama even better in my opinion. One of my favourite OST is ''None of Your Business ????? by the band 831''. I like how it starts slow with the piano and then goes full on rock mode.
This song really suits Zhao Yiting's conflicted character, The lyrics are telling the way he feels, You can just imagine Zhao Yiting telling people to leave him alone as he was fine living in his closed off world while trying to exact his revenge.
Rewatch Value 10/10
I'm planning to rewatch it already lol, it was that good.
Overall 10/10
Definitely recommend this drama.
Was this review helpful to you?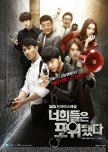 The Music in this drama was one of its best points. I loved the title OST ''What's wrong with me' that came on at the end of each episode.. also they played My Chemical Romance's Welcome to the Black Parade which pretty much summed up the feel of the first episode.
The story was quite good, the mystery of who killed his mother was very suspenseful until the very end. Go Ara and Lee Seunggi had great chemistry, but Seunggi looked so weird not smiling and upbeat like we normally see him on tv. One of the funny scenes of the drama was when Seunggi came out the shower and Go Ara runs into him and her face smacks right in the middle of his chest, their reaction is hilarious..
Would definitely recommend it, it was better then the other dramas that were on around the same time.
Was this review helpful to you?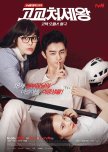 Absolutely LOVED this drama, everyone's acting was perfect, especially Seo In Guk, he was the star of the show, his acting improves with each drama, I think he is one of the best actors in Korea at the moment.
This drama is my favourite kdrama of the year. I watched this drama when it actually started airing on tv, and I think this is the only drama that I watched from start to finish that I enjoyed every single episode of. At first I thought the storyline was a bit dumb, I mean how can a 26 year old play an 18 year old, and I had not heard of the other actors in the show, so I was expecting much. I think the writer, director and all actors did an awesome job, the drama had the perfect ending. Would definitely watch again, actually I've already watched it twice haha.
Would definitely recommend it to anyone looking for a fun, sweet drama with awesome acting and a great storyline and ending.
Was this review helpful to you?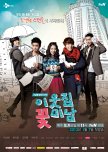 Enjoyed the drama, not enough that I'd re-watch it straight away though. It's definitely the best drama out of all the other flower boy dramas.
---------SPOILER---------
The plot is basically Park Shin Hye who plays a socially anxious girl who has a crush on her neighbour, however the neighbours cousin who comes to live with him for a while finds out about it and tries to help them two get together, he tries to make her get out of her shell and be more confident, however they fall for each other in the process..
Was this review helpful to you?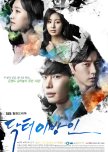 ------------------- SPOILERS----------------------------
Would have been on my list of best Kdramas of the year IF Lee Jong Suk and Kang So Ra had ended up together.. but no.. The writer fooled us in to thinking they still have a chance right until the last episode Lol.
The story wasn't bad. the acting was good. Just got a bit confusing in the middle because it didn't make sense.. they could have gone in to more detail with the other characters backgrounds but overall I enjoyed this drama a lot. I didn't see any point of Sistar's Bora being in it since she was only in it for like 10 minutes in the whole drama.
I didn't like the ending, and I'm sure a lot of you wont but it's a fun watch, would definitely recommend it.
Was this review helpful to you?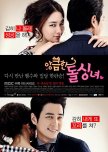 The only reason I started watching this drama was because of Lee Min Jung, after watching her last drama Big - which I loved. The title for the drama is quite misleading, the 'lady' is no way cunning or a gold digger, the story basically talks about why they separated, its so sad.. but kind of predictable. Also the chemistry between the main leads is quite good and hilarious, especially when the male lead gets jealous - gave me a good laugh.
P.S. have you seen Seo Kang Joon's eyes?! <33 so beautiful..
Was this review helpful to you?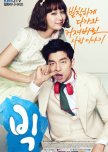 Big
0 people found this review helpful
Absolutely loved this drama <3 Mainly because it was the first Korean drama that I ever watched. I had just recently discovered Kpop and happen to stumble upon this cute drama on youtube. After watching the first episode I was intrigued so I carried on watching, however some parts of the story did drag on a bit towards ep 9/10 but it was a fun watch. The only thing I disliked about this drama was the ending, it was very confusing, I don't like these types of open endings.. but I guess the writer was torn as well in who to choose.. oh well. I would definitely recommend this drama to anyone looking for a light, fun, fantasy-ish type of drama, its a good watch for the whole family.
Was this review helpful to you?