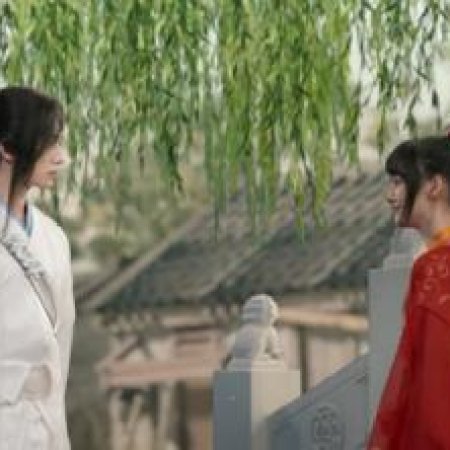 Love O2O Episode 1
A Virtual Proposal
---
---
Bei Wei Wei is a computer engineering student at Beijing University who plays as Lu Weiwei, one of the top 10 players in the virtual reality game. Her virtual husband, Zhen Shui Wu Xiang, request a picture of her because of rumours that she is a male playing a female character. Before Wei Wei can refuse, her computer shuts down because her roommate Er Xi accidentally dropped her laptop when she borrowed it. Rushed to get her computer fixed, because of a challenge she accepted, she forces Er Xi to take her to a local computer shop. She bumps into Meng Yi Ran the university beauty who Wei Wei was the runner up in ranking. Meng Yi Ran knowing this purposively embarrasses Wei Wei and prevents her from getting the equipment she needs to fix her computer. Needing to make her challenge she goes to an internet café where the campus male idol, Xiao Nai - who even Wei Wei isn't immune to his charms - is memerized with her gaming skills. Eventually Wei Wei gets the parts to fix her computer and is able to return online where Zhen Shui request a 'divorce' from her, which she easily agrees. Turns out Zhen Shui wanted to divorce her so he could marry the known gaming beauty Xiao Yu Yao Yao. Though Wei Wei doesn't care, she turns her back on the game for a few minutes and Yao Yao and Zhen Shui's wedding march passes right by where Wei Wei's avatar idles causing a commotion. Wei Wei returns, realizing the problem she quickly diverts the attention and the wedding march leaves. After Yi Xiao Nai He, the number one server fighter starts a conversation with Wei Wei and asks her to 'marry' him.
Love O2O Recent Discussions
Reactions
- movie had better vfx
- Angelababy gave WeiWei's character so much life like she really owned it than ZhengShuang
- Their costumes do not scream "server's top rankers" especially Wei Wei's. She looks like a novice in the game. The movie ver is more convincing.
- movie has better in-game feels (design-wise)
- overall ep 1's ok tho
#YangYang #ZhengShuang #Loveo2o #???????
Was this review helpful to you?
Cant stop comparing vs the movie ver but:
Was this review helpful to you?
The beginning is a bit confusing as there are scenes from the game and the real life but once we get the gist of it , things get interesting ;)
Was this review helpful to you?
I liked this episode. Yes the two leads don't interact, at least not in person. But for someone or anyone who reads the book it's quite easy to fall in love with both leads being able to embody the characters. The only thing that is slightly off is the casting of the best friend. Her actions and vocalization remind me of a child and she's supposed to be a sophomore in college. I hope it gets better with her in the plot line. I also love how it's leading up to him being the one pursuing and not the other way around. It reminds me of Kimi Ni Todoke. I'm a sucker for that kind of romance.
My inner nerd is appeased.
Zheng Shuang is so lovely she looks like a doll. Especially when it's Bei Wei Wei game version!
Overall this is super fun and I enjoy what I've seen so far. An easy drama. Bei Wei Wei's roommates are super fun. I love how the "idol and legend" saw her playing and it was love at first sight. Or at least interest.
Was this review helpful to you?
Wow, those gaming scenes are so lovely! I'm blow away by it and the fact that the fights feel like real gaming ones.