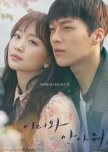 leads in both dramas were involved in each other's pasts some way or another and both go through traumatic events and meet years later. also they both have the same actor who plays the younger version of the ml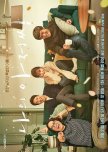 Both have that dark and desperate feeling to them. Very realistic and wonderful characters along with excellent story telling that grips you.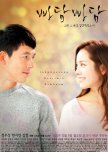 The difference in status of lovers, trauma and illness and how family and society viewed their relationship. Community issues and cast of characters that create great sub plots. Also the soft flow, pace and setting of this drama was very similar.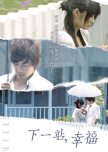 The leads have both experienced painful things in their pasts. While watching, they both have a similar feel, though the plots are quite different.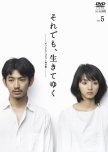 Both are like a movie. Two people are connected by one tragedy, fall in love with each other, and managing their wounds. Both are deeply psychological dramas.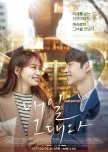 The dramas' stories revolve mainly around one big accident which occurred in the past. In addition, one of the genres in definitely romance with feelings blossoming between the main characters,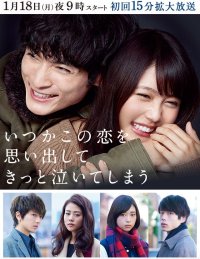 They both are not your typical love story.A realistic drama about the hardships and struggles in life. A great storyline about finding true love. A must see for everyone who wants tearjerker dramas.A plausible performance from the actors and actresses. I just loved everything about it.It shows the real meaning of love and family.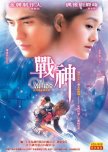 Both dramas have are similar wistful tone and are dealing with overcoming and healing emotional trauma after a tragedy through love and understanding.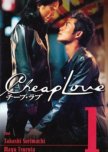 The atmosphere is really common. Not the story, not the background, but the atmosphere itself, a bit dark, a bit hopeless.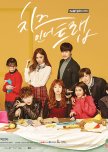 The story of both dramas portrays real life story and characters which are imperfect and every person has his angle of story in their life.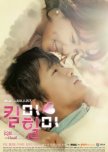 Minus the funny scenes which made kill me heal me lighter and dark aura seems bearable. but both dramas focus on the traumas the leads had when they were kids and they are entangled in that past experience.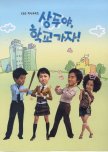 Well, not necesarilly have similar story. But the vibe of sangdoo have similarities with just between lovers. Since it's oldies drama the feeling of poor background of our hero seems more ground and real in sangdoo.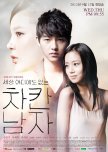 It's melodrama, Directed by the same Director, Kim Jin Won. You will see abit similarities in terms of tone. Both male lead has the same curly hair, sad eyes, and live in a poor family background. Both drama start from circumstance which make our leads trapped in the past because of one traumatic event that make their life changed.