Name: Son Byung Ho
Native name: 손병호
Also Known as: Son Byeong Ho; Son Byong Ho;
Nationality: South Korean
Gender: Male
Born: August 25, 1962
Age: 57
Drama
Title
Rating
Selection - Girls' War

Korean Drama,

2019

, 16 eps

Kim Man Chan

(Support Role)

0.0

The Great Show

Korean Drama,

2019

, 16 eps

Kang Kyung Hoon [Joon Ho's father / Assemblyman]

(Support Role)

7.9

Welcome 2 Life

Korean Drama,

2019

, 32 eps

Jang Do Shik [CEO - Baekeum Construction]

(Support Role)

8.3

Office Watch 3

Korean Drama,

2019

, 14 eps

Son Byung Ho

(Support Role)

7.8

Haechi

Korean Drama,

2019

, 48 eps

Chief Justice Jo Tae Goo

(Support Role)

8.1

My Lawyer, Mr. Jo 2: Crime and Punishment

Korean Drama,

2019

, 40 eps

Baek Do Hyun

(Support Role)

7.2

Clean With Passion For Now

Korean Drama,

2018

, 16 eps

President Yang [Mae Hwa's husband]

(Support Role)

7.8

Room No. 9

Korean Drama,

2018

, 16 eps

Kim Jong Soo

(Support Role)

7.8

Switch: Change the World

Korean Drama,

2018

, 32 eps

Sa Ma Chun

(Support Role)

7.9

Grand Prince

Korean Drama,

2018

, 20 eps

Lee Je / Prince Yang An

(Support Role)

7.8

I'm Not a Robot

Korean Drama,

2017

, 32 eps

Hwang Do Won [Director]

(Support Role)

8.6

While You Were Sleeping

Korean Drama,

2017

, 32 eps

President Go (Ep. 29-31)

(Guest Role)

8.8

Save Me

Korean Drama,

2017

, 16 eps

Han Yong Min [Sang Hwan's father and the governor]

(Support Role)

8.6

Fight For My Way

Korean Drama,

2017

, 16 eps

Go Hyung Shik [Dong Man's father]

(Support Role)

8.6

Cheese in the Trap

Korean Drama,

2016

, 16 eps

Yoo Yeong Soo

(Support Role)

7.8

Jang Young Shil

Korean Drama,

2016

, 24 eps

8.0

Mrs. Cop

Korean Drama,

2015

, 18 eps

Kang Tae Yoo

(Support Role)

8.0

Assembly

Korean Drama,

2015

, 20 eps

7.5

Secret Door

Korean Drama,

2014

, 24 eps

Kim Sung Ik

(Support Role)

7.7

Inspiring Generation

Korean Drama,

2014

, 24 eps

Choi Po Soo / Choi Soo Ri

(Support Role)

7.3

Cruel Palace - War of Flowers

Korean Drama,

2013

, 50 eps

Lee Hyung Ik

(Support Role)

7.5

The Incarnation of Money

Korean Drama,

2013

, 24 eps

8.0

The Birth of a Family

Korean Drama,

2012

, 115 eps

Lee Kyung Tae

(Support Role)

7.0

The Great Seer

Korean Drama,

2012

, 35 eps

Choi Yeong

(Support Role)

7.1

The Bridal Mask

Korean Drama,

2012

, 28 eps

Cho Dong Ju [Circuis leader]

(Support Role)

8.7

Hero

Korean Drama,

2012

, 9 eps

7.3

Queen Insoo

Korean Drama,

2011

, 60 eps

Han Myung Hee

(Support Role)

7.9

Bride of the Sun

Korean Drama,

2011

, 112 eps

Park Tae Ho

(Support Role)

6.4

49 Days

Korean Drama,

2011

, 20 eps

Oh Hae Won

(Support Role)

8.4

Yaksha

Korean Drama,

2010

, 12 eps

Kang Chi Soon

(Support Role)

7.1

Giant

Korean Drama,

2010

, 60 eps

Hong Ki Pyo

(Support Role)

8.5

The Kingdom of the Winds

Korean Drama,

2008

, 36 eps

8.2

Robber

Korean Drama,

2008

, 16 eps

Kim Ho Jin

(Support Role)

7.0

White Tower

Korean Drama,

2007

, 20 eps

8.0

Stranger Than Paradise

Korean Drama,

2006

, 16 eps

Nam Il Woong

(Support Role)

6.2
Movie
Title
Rating
More Painful Than Sadness

0.0

Don't Go Too Far

0.0

Scent of a Ghost

0.0

FengShui

Kim Yoon Cheol

(Guest Role)

7.9

Brothers in Heaven

6.9

Fork Lane

8.5

The Magician

Kim Gap Seo

(Support Role)

7.9

Empire of Lust

7.1

Total Messed Family

7.3

Red Family

Jo Myoung Shik

(Main Role)

7.3

Papa

President Do

(Support Role)

7.5

Perfect Game

Kim Eung Ryong

(Support Role)

8.2

I Am a Dad

7.2

Miss Staff Sergeant

Kang Cheol In

(Main Role)

7.3

Thirsty

President Pi

(Support Role)

0.0

Insadong Scandal

Park Mi Seon

(Support Role)

7.5

K&J Fate

0.0

The Good, The Bad, The Weird

Seo Jae Shik

(Support Role)

7.8

Open City

Lieutenant Oh Yeon Su

(Support Role)

7.1

Going by the Book

Lee Seung Woo

(Support Role)

8.3

May 18

Teacher Jung

(Support Role)

8.2

Vampire Cop Ricky

Tak Mun Su

(Support Role)

6.7

Running Wild

7.1

Long and Winding Road

[Eldest son]

(Support Role)

0.0

Spider Forest

Kim Chul Joo

(Support Role)

7.3

R-Point

Sergeant First Class Jin Chang Rok

(Support Role)

6.9

Mokpo, Gangster's Paradise

7.8

The Road Taken

0.0

Tube

Chief Kwon

(Support Role)

7.2

Ardor

[Rest stop owner's husband]

(Support Role)

6.2

Oasis

Han Sang Shik

(Support Role)

7.5

Indian Summer

7.5

Failan

7.5

Ciao

0.0

Phantom, The Submarine

[Number 562]

(Support Role)

7.4
Special
TV Show
Articles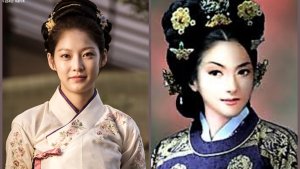 Editorials

- May 18, 2019
From the pages of history books to the pages of drama scripts, a second look into the people who placed Korea on the map.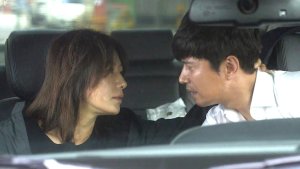 Kim Hee Ae chasing criminals; the very sense of amusement and touching moments..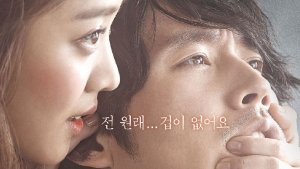 Editorials

- May 29, 2015
Let's delve into three dark films this weekend.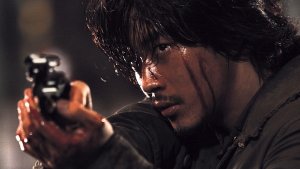 Three films which will make you re-question humanity.