Name: Kinami Haruka
Native name: 木南晴夏 (きなみ はるか)
Nationality: Japanese
Gender: Female
Born: August 9, 1985
Age: 34
Drama
Title
Rating
Semi Otoko

Japanese Drama,

2019

, 8 eps

Okawa Yuka

(Support Role)

7.9

Tokusatsu Gagaga

Japanese Drama,

2019

, 7 eps

Yuko Kitashiro

(Support Role)

8.6

Dai Renai - Boku wo Wasureru Kimi to

Japanese Drama,

2018

, 10 eps

Mizuno Akemi [editor] (Ep.5-10)

(Support Role)

8.5

Jimmy

Japanese Drama,

2018

, 9 eps

Takamiya Kyoko

(Support Role)

7.5

The Vultures

Japanese Drama,

2018

, 8 eps

Tamaka Matsudaira

(Support Role)

8.7

Miss Sherlock

Japanese Drama,

2018

, 8 eps

Shiina Yuma (Ep.3)

(Guest Role)

8.2

Hana Nochi Hare: HanaDan Next Season

Japanese Drama,

2018

, 11 eps

Konno Arisa

(Support Role)

7.8

Kuragehime

Japanese Drama,

2018

, 10 eps

8.1

Koshiji Fubuki Monogatari

Japanese Drama,

2018

, 59 eps

Iwatani Tokiko

(Main Role)

10.0

Saki ni Umareta Dake no Boku

Japanese Drama,

2017

, 10 eps

Ichimura Kaoru [Class 1-3 teacher]

(Support Role)

8.2

Kizoku Tantei

Japanese Drama,

2017

, 11 eps

Tamamura Yoriko (Ep.1 & 4)

(Guest Role)

7.7

Shikaku Tantei Higurashi Tabito

Japanese Drama,

2017

, 9 eps

Ono Tomoko

(Support Role)

8.2

Osaka Kanjousen Part 2

Japanese Drama,

2017

, 10 eps

Yoshie (Ep.7)

(Main Role)

8.6

Yuusha Yoshihiko to Michibikareshi Shichinin

Japanese Drama,

2016

, 12 eps

8.4

Seisei Suruhodo, Aishiteru

Japanese Drama,

2016

, 10 eps

Miyoshi Yuka

(Support Role)

7.2

Saigo no Restaurant

Japanese Drama,

2016

, 8 eps

Atari Maeda

(Support Role)

7.9

Hi no Ko

Japanese Drama,

2016

, 9 eps

Sasaki Kotone

(Support Role)

7.4

Osaka Kanjousen Part 1

Japanese Drama,

2016

, 10 eps

Yoshie (Ep.6)

(Main Role)

8.1

Kari Kare

Japanese Drama,

2015

, 8 eps

Ono Sakura

(Support Role)

7.2

Mousou Kanojo

Japanese Drama,

2015

, 4 eps

6.0

Taikomochi no Tatsujin

Japanese Drama,

2015

, 12 eps

0.0

Watashitachi ga Puropozusarenai no ni wa, 101 no Riyuu ga Atte da na

Japanese Drama,

2014

, 16 eps

Maki / Tomoe / Rina (Ep.14)

(Main Role)

7.5

Massan

Japanese Drama,

2014

, 150 eps

Kameyama Ema (adult)

(Support Role)

8.5

Hirugao

Japanese Drama,

2014

, 11 eps

Hasegawa Misuzu

(Support Role)

8.0

Oyaji no Senaka

Japanese Drama,

2014

, 10 eps

[nurse] (Ep.10)

(Support Role)

7.8

Ofukou-san

Japanese Drama,

2014

, 8 eps

Airi Oonisi‎

(Support Role)

6.4

Bread and Soup and Cat Weather

Japanese Drama,

2013

, 4 eps

Kikuchi [Akiko's former subordinate]

(Support Role)

8.2

Starman - This Star's Love

Japanese Drama,

2013

, 10 eps

7.2

Yuusha Yoshihiko to Akuryo no Kagi

Japanese Drama,

2012

, 11 eps

8.2

Tokkan

Japanese Drama,

2012

, 10 eps

Nanbu Chisa

(Support Role)

7.2

Legal High

Japanese Drama,

2012

, 11 eps

Mayuzumi Chiharu (Ep.7)

(Guest Role)

8.3

Kazoku Hakkei

Japanese Drama,

2012

, 10 eps

5.8

Shonan☆Natsukoi Monogatari

Japanese Drama,

2011

, 12 eps

7.7

Yuusha Yoshihiko to Maou no Shiro

Japanese Drama,

2011

, 12 eps

8.3

BOSS 2

Japanese Drama,

2011

, 11 eps

Fujimori Kaede

(Support Role)

8.1

CO Ishoku Coordinator

Japanese Drama,

2011

, 5 eps

Konno Chie [Donor family / Her mother is brain-dead patient]

(Support Role)

8.0

Sunao ni Narenakute

Japanese Drama,

2010

, 11 eps

Park Min Ha

(Support Role)

7.5

Tokujo Kabachi!!

Japanese Drama,

2010

, 10 eps

[Sumiyoshi's best friend]

(Support Role)

7.1

Code Blue 2

Japanese Drama,

2010

, 11 eps

Kijima Yukina

(Guest Role)

8.3

Zeni Geba

Japanese Drama,

2009

, 9 eps

Mikuni Akane

(Support Role)

7.7

Asakusa Fukumaru Ryokan 2

Japanese Drama,

2007

, 11 eps

Morikawa Shizuka

(Guest Role)

7.0

Sexy Voice and Robo

Japanese Drama,

2007

, 11 eps

7.3

Switch wo Osu Toki

Japanese Drama,

2006

, 10 eps

Takamiya Masami

(Main Role)

8.2

Dandori Musume

Japanese Drama,

2006

, 10 eps

0.0

Kaze no Haruka

Japanese Drama,

2005

, 151 eps

Hanada Mariko

(Support Role)

8.0
Movie
Title
Rating
Machine no Owari ni

Sobue Kanae

(Support Role)

0.0

What's For Dinner, Mom?

8.2

Kofuku no Alibi: Picture

7.5

Good Morning Show

Eri Niigaki

(Support Role)

7.6

The Top Secret: Murder in Mind

Nanako Amachi

(Support Role)

7.5

Their Distance

7.2

Lingering Spirits

Ruka Maruyama

(Support Role)

7.8

Clover

Tanigami Ichiyo

(Support Role)

7.5

Ushijima the Loan Shark Part 2

7.9

The Centenarian Clock

Kamitaka Ryoka

(Main Role)

0.0

Samurai of the Night

Kobayashi Akiko

(Support Role)

6.1

20th Century Boys 3: Redemption

Koizumi Kyouko

(Support Role)

8.2

20th Century Boys 2: The Last Hope

Koizumi Kyouko

(Support Role)

8.0
Special
Title
Rating
I Will Return Today

Japanese Special,

2019

, 1 eps

8.6

Onna no Kunshou

Japanese Special,

2017

, 2 eps

[Noriko's student]

(Support Role)

8.3

Kidnap Tour

Japanese Special,

2016

, 1 eps

7.7

Boku no Inochi

Japanese Special,

2016

, 1 eps

Onodera Misaki [Yuuhei's teacher]

(Support Role)

7.3

Hatsukoi Triangle - Ano Ko wa Nande Nippon ni?

Japanese Special,

2016

, 1 eps

"Aya" / Suzuki Aya

(Main Role)

6.2

Shikaku Tantei Higurashi Tabito

Japanese Special,

2015

, 1 eps

Ono Tomoko

(Support Role)

8.1

Jikan no Shuzoku

Japanese Special,

2014

, 1 eps

Nosue Miki

(Support Role)

0.0

Itsuka Hi no Ataru Basho de SP

Japanese Special,

2014

, 1 eps

Iwase Kanu

(Support Role)

7.6

Nemuri no Mori

Japanese Special,

2014

, 1 eps

Saito Haruko [Ballet dancer]

(Support Role)

8.1

Honto ni Atta Kowai Hanashi: Summer Special 2012

Japanese Special,

2012

, 1 eps

6.8

Furusato ~Musume no Tabidachi~

Japanese Special,

2011

, 1 eps

7.0
Articles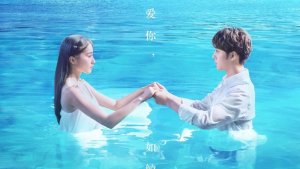 Check out the most anticipated summer dramas for this year! Which dramas are you looking forward to?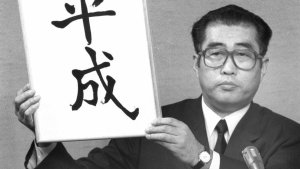 Editorials

- May 10, 2019
The end of Heisei era was on 30th April and the beginning of Reiwa era just started, so here is a look back into the Heisei in terms of movies and dramas according to MDL.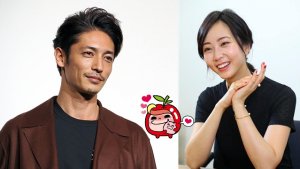 Japanese actor Hiroshi Tamaki and actress Haruka Kinami are getting married!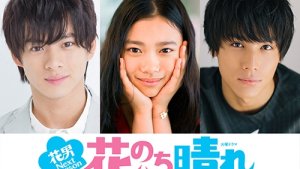 The much anticipated sequel to Hana Yori Dango will premiere this Tuesday, April 17! Here's everything you need to know before it starts.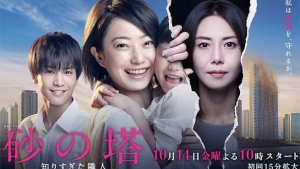 Looking for something new to watch? Have a look at this preview of upcoming Japanese fall season dramas!