Name: Kim Ha Neul
Native name: 김하늘
Nationality: South Korean
Gender: Female
Born: February 21, 1978
Age: 41
Kim Ha Neul is a famous model and actress. Her given name "Haneul" means sky in Korean. Ha Neul's immediate family consists of her mother, father, and one younger brother.
She first started her career as a model for the clothing company STORM and then caught the eyes of many by appearing in the music video for "To Heaven" by Jo Seong Mo.
Ha Neul's acting career began in earnest with her 1998 performance, opposite Ji Tae Yu, in the troubled youth film "Bye June". The following year she would appear in her first television drama "Happy Together" on SBS.
By the time of her performance in the 2000 romance film "Ditto" and her performance in the 2001 SBS drama "Piano", Ha Neul had formed the image of a pure, fragile young woman. Since that time, Ha Neul moved away from that image by first taking on more comedic roles in 2003's "My Tutor Friend" and 2004's "Too Beautiful to Lie" - both of which were box-office hits.
During the next couple of years, Ha Neul met more muted results with a succession of films that did not achieve a similar level of success. In 2008, Ha Neul had another hit with the SBS drama series "On Air" which brought a behind the scenes look into the world of television production. Ha Neul then made another bold move by starring in her first action-comedy film "My Girlfriend is an Agent" in 2009. As of June 16th, 2009, "My Girlfriend is an Agent" has sold over 4 million tickets in South Korea and became the biggest hit yet for the talented actress.
On September 24, 2015, her agency SM C&C confirmed that the actress is dating for one year a non-celebrity businessman, who's one year her junior. Her agency announced on October 23, 2015, that the actress was planning to tie the knot with her boyfriend in March of 2016.
Drama
Title
Rating
Eighteen Again

Korean Drama,

2020

, 16 eps

0.0

The Wind Blows

Korean Drama,

2019

, 16 eps

7.8

On The Way To The Airport

Korean Drama,

2016

, 16 eps

7.8

A Gentleman's Dignity

Korean Drama,

2012

, 20 eps

8.4

Road Number One

Korean Drama,

2010

, 20 eps

8.0

On Air

Korean Drama,

2008

, 21 eps

7.3

90 Days of Love

Korean Drama,

2006

, 16 eps

6.7

Stained Glass

Korean Drama,

2004

, 18 eps

6.7

Romance

Korean Drama,

2002

, 16 eps

7.0

Piano

Korean Drama,

2001

, 16 eps

6.7

Secret

Korean Drama,

2000

, 18 eps

6.9

Into the Sunlight

Korean Drama,

1999

, 16 eps

7.5

Ghost

Korean Drama,

1999

, 16 eps

8.1

Happy Together

Korean Drama,

1999

, 16 eps

6.9
Movie
Title
Rating
Along with the Gods: The Two Worlds

[God of Betrayal]

(Support Role)

8.8

Misbehavior

6.9

Making Family

8.3

Don't Forget Me

Kim Jin Young

(Main Role)

7.7

You're My Pet

Ji Eun Yi [Mistress]

(Main Role)

7.3

Blind

8.3

Paradise

7.2

My Girlfriend is an Agent

7.6

6 Years in Love

6.9

Almost Love

7.0

Dead Friend

6.7

Too Beautiful to Lie

7.5

Bingwoo

Kim Kyung Min

(Main Role)

6.5

My Tutor Friend

7.5

Ditto

7.4

Doctor K

6.8

Bye June

4.9
TV Show
Articles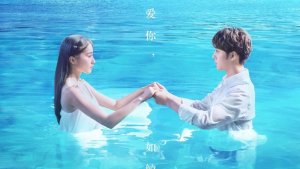 Check out the most anticipated summer dramas for this year! Which dramas are you looking forward to?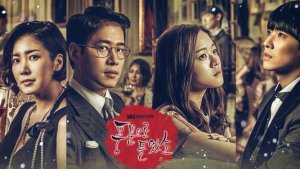 Editorials

- May 25, 2019
Here's my second part for the '5 Underappreciated Korean Dramas' article! I have mentioned 4 more K-dramas in this article which I feel need more love!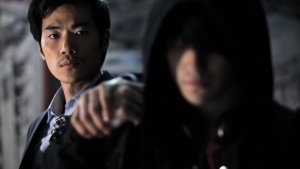 Editorials

- Apr 15, 2018
Not sure what to watch today? Mokona has you covered with her Weekend Movie Picks!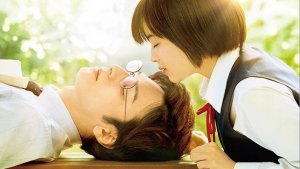 The first edition in the series of articles about unusual and taboo love stories in Asian dramas.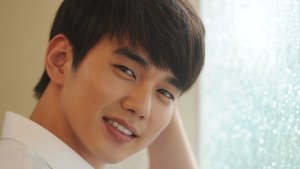 Editorials

- Aug 27, 2017
A beloved child actor turned teen actor and now into his adult roles. He wins your heart, and his tears will be sure to make you hurt with him.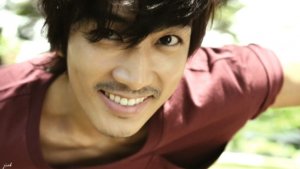 Find out everything there is to know about the man who has won many fangirls over the years with his immaculate acting...