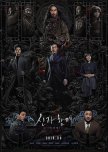 The only reason why I have not rated this a solid 10 is because of its predecessor. Everybody knows that second installament doesn't always give you the same punch in the gut making you think "wow, I'm alittle speechless right now". But I'm glad to report it was a great film nonetheless.
In this instalment you will learn all about the guardians and where they came from. They tied everything in perfectly and the visuals were just as great as the first. Acting was superb and like the first one you will laugh and cry sometimes simultaneously.
A must watch and would rewatch without a second thought.
Was this review helpful to you?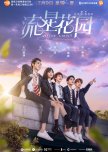 This review may contain spoilers
Let me start off by saying that you're either going to love or hate this drama. There's not really an in-between feeling with this one.
The good stuff:
Casting - I feel the casting team did a great job. I actually started watching because of Shen Yue but found that casting of Darren Chen, Caesar Wu and of course Dylan Wang pretty much nailed it in terms of outer appearances.
Soundtrack - I actually really enjoyed the music that was played throughout that drama. I think they choose the right songs for the right moments and I loved how they subtly used the original songs in some scenes.
Original tropes - Aside from the obvious fact that Daoming Zhuang is played by Barbie Hsu's real life sister, there are many more tropes, linking it to the original that is super cute.
Chemistry - Again chemistry between leads were on point. The only reason why I made it to the finish line was actually the chemistry. Not just the main lead couple but all of them as a whole. I usually don't have second lead syndrome but I was rooting for Hua Ze Lei more than Daoming Si in this version. The main lead still had a lot of chemistry but I enjoyed the screen time between Shen Yue and Darren more for some reason.
Emotional Scenes - Shen Yue cries like an absolute angel. It's super natural and i'm a sucker for emotional scenes. In particular, the hot pot break up scene and their last date in London still lingers in my heart even now. Both main leads nailed the crying scene there. The scene where Shancai walks to Daoming Si's room after standing in the rain and collapsing due to exhaustion was a killer one as well although I wish it was a little more extended.
The bad stuff:
Acting - To be honest there were some scenes that really highlighted the young cast's acting ability but overall i'm sorry to say, their acting was pretty bad. I am no acting expert and yes it's harder than it looks and these guys are all mostly rookies but if no one is going to speak up about this, how are they all meant to get better? I'm sorry to say that the acting was very stiff and sometimes you could actually see them glimpsing directly at the camera.
Story - I appreciated the fact that they toned down the bullying and adapted into a way that is more relevant to today's generation which is centered around the internet. What I did not enjoy was the fact that the story moved rapidly at the start and became stagnant in the middle. Obviously the story is nothing new and we all kinda knew where the train was heading but there were parts that really had no relevance to the original story or adding depth to the current one. For example Mei Zuo's strange love triangle. Like WTF? I can understand that they wanted to give this character more screen time as he hasn't received that in any of the other previous versions but that stupid love triangle was the biggest wast of time.
Dubbing: Why? Just WHY? I understand when period drama's need dubbing to be more accurate to the time and place but modern drama? Really? Shancai's voice was soo annoying that it actually still irks me now. Shen Yue's voice is actually quite nice as it is and it was not dubbed in A Love So Beautiful so I don't really understand why they had to use dubbing here.
Setting - Considering that it is set in university, the whole drama feel was VERY childish. They either should have used the same cast in a high school setting or a more mature cast in the uni setting and made it a tiny bit more mature while staying true to the original story line.
The downright ugly:
Product placement - Okay so at some points I actually had to check to see if I was still watching the drama or was I watching a commercial? Absolutely absurd the way products were shot and used in this drama like how clear do you want to make it that these brands are sponsoring you? Product placements here is the worst I have ever seen in any drama to date.
Ending episodes - Just WTF? The final episodes were the most ridiculous, laughable and down right stupid scenes I have ever had the misfortune of seeing on any drama. His mum conceding because of a video he made detailing how he's grown up but does piece signs and checks his hair at the end? The weird as fuck wedding with no parents and the worst ever dance from his sister? Their weird star gazing in London where Hua Ze Lei is hard core third wheeling? I could literally go on for hours about how the ending was a disgrace but I think you get the gist of it.
So on that note, it concludes my review. All I can really say is that i've seen it, it was below average but with good chemistry and a terrible, terrible end.
Was this review helpful to you?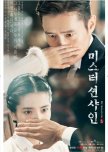 First of all, I usually shy away from political drama's as I tend to find them way to frustrating but my oh my...I'm glad I didn't let that idea get in the way of this magnificent piece of work. This is one of those drama's that will really make you grateful for the seemingly normal life you now lead, regardless of your origin. Be prepared to not only cry but sob wholeheartedly with the leads.
I love that one of the messages in this drama was that the next generation should not have to bear the sins of their ancestors. I have read so many cruel comments that states we should not visit Japan but please remember the message this drama was trying to convey.
I also really enjoyed the underlying tones of Karmic debt. It showed how every action taken by the leads had a sort of rebound effect that needed to be paid off in one way or another. It reminded us that every word and act of violence only added weight to your Karmic debt regardless of the reason. And that Karma would come for you...sooner or later.
Romance was one of those "blink and you'll miss it" type but it was vastly deep and heartbreaking. I think there was actually more Bromance than Romance in this drama and it added the humor that was needed to make this a well rounded piece of work. Physical intimacy was very limited but so well executed that I didn't feel ripped off. Acting was...sooo beautiful to the point it was agonizing. Every single cast member was mesmerizing.
The two female leads stole the show and it was spectacular. My all time favorite character will always be Hina Kudo/Lee Yang-Hwa. She was intelligent, loyal, fierce, brave and beautifully righteous. She is literally the epitome of what a feminist is. I could honestly go on for hours about how well written this character was as she out shined the main female lead in soo many aspects. I would love to see a spin off of her earlier life and how her and Gu Dong Mae met in Japan #praying.
As for re-watch value...I would definitely re-watch it but it is quite heavy and emotionally draining so maybe not in the near future. I'm usually into fantasy romances like TMOPB (Ten Miles of Peach Blossoms) but this drama really did leave me speechless. Highly, highly recommend.
Was this review helpful to you?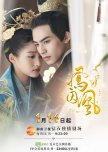 Okay so this is the very first review I have ever done and honestly, it's more about me venting than anything else. I would firstly like to mention that for anybody who liked this drama, please respect my opinions. If you are planning to watch this then by all means still go ahead but I would recommended you don't get too invested like I did. Like what a lot of other users have found, ep 1-16 were actually very very well written. It was not by any means perfect but it is better than the next 46 episodes. The only reason why I stuck with it to the end was because of the main actors and actresses. But even they could not save this drama from the train wreck that it became.
Story - For a drama that has 52 episodes, the story had soooo many wtf moments that I actually can't believe I did not drop it. It was complicated, overly dramatic and at most times way too predictable. There was literally two drama's within the one. Even the characters seemed to be completely different but with the same name and faces. There was no connection apart from one minor object which was a scent pouch that conjoined these two story arcs together. I kept hoping and praying that the link would appear but obviously the writer gods did not listen. To top off all of this craziness, the ending left so much to be desired that it was the biggest slap in the face. So many questions and so many loose ends that it makes you regret staying up to 6am to finish it.
Characters - Like what I mentioned earlier, characters in this drama were very confusing as after ep 16, they basically became different characters all together. These poor actors and actresses did not have any chance of character development because of this. Furthermore we didn't really get a chance to see the origins of the main characters in detail apart from a few flash backs of the female one at the beginning. I feel as though they plunged us in the very middle of the story and never really gave us a beginning or an end.
Acting - This was the first time seeing all the actors and actresses in action and to be fair they did very well with what they were given. I think that Song Wei Long pulled off the serious and cunning Rong Zhi from ep 1-16 very very well considering he is only 19! Guam Xiao Tong did exceptionally well too especially in the emotional scenes where she cried very genuinly. Bai Lu who played the female general has to be my favourite though. Her fighting scenes were kickass and she played two characters brilliantly. I feel that the main lead couple was too young which is why there was no intimate scenes apart from a few forehead kisses here and there. This aging was a massive let down since the couple became husband and wife very early on in the show.
There were some very meaningful quotes in this drama that encourages self love so even when you loose the one you love, you can keep pushing forward. There was also a very strong undercurrent of feminism in the drama which is right up my alley but the execution and overall thought process behind was soooo poorly done that it ended up being the biggest let down. What makes me angrier is that the ratings are so high that its actually deceiving. This drama is a solid 6 in my opinion and that's basically all down to the acting and the first 16 episodes. It's worth a watch but don't get your hopes up after episode 16. Just enjoy the ride but know that you will be left with alittle more than confusion after the final scene.
Was this review helpful to you?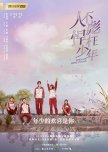 I really wasn't expecting much going into this but my golly...for the record, this drama may seem similar to that of "A Love So Beautiful" and the "ISWAK" series but honestly it has a lot more deeper messages in it then the other two.
The romance really comes third in this drama as it focuses primarily on family and friendships. Being such a romance geek, this actually did not bore me in the slightest. It was heart warming and I feel like every character had the developments necessary to make this a great drama.
Of course it's not without flaws. There was a few times the FL annoyed the hell out of me but in the next scene she would melt my heart so it balanced it out I guess. The ML in my opinion came off as wayyyyy to perfect in the first couple of episodes and slowly but surely he mellowed out and his human side started to show.
I really liked how the ML prioritized his life. His Nana always came first so despite the criticism about the ending, I think it perfect. What made this drama great was the distinctive 90's humor that they incorporated so effortlessly along with the true struggles and heartbreak of that era. The tropes were all spot on and the acting honestly top notch. Every single lead did extremely well in their portrayals of the character they played. They made me laugh, cry, frustrated and shared their sense of accomplishments with me along the way.
Rooting for a second season but quite satisfied right now with the ending of this drama. Would definitely re-watch when I need to be reminded about the true value of family and friendship.
Was this review helpful to you?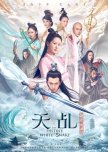 I feel really bad for people who have not been able to see the drama because the eng subs have stopped at episode 12 for some reason. I speak another language and it has been subbed in my language which is why I am able to see this.
First of all it is very loosely based off the original tale. It is a very very very well written and I hate how underrated it is compared to other drama's that aired at the same time. Seriously guys if you want a classic love story without all the usual back stabbing, misunderstandings and annoying love triangles then this is the one to watch.
I usually shy away or skip ALOT of content when it comes to drama's that run for this long (60 eps) but I have seen 42 eps and have not skipped a single second. Everything in the drama is what I have been looking for in other dramas and it hits all the right spots. You cry and laugh, sometimes in the space of 5 minutes.
Please please please subbing gods, continue the subs for this incredibly underrated drama so others can experience the beauty of it. Hope my pleas are heard!!
Was this review helpful to you?