Details
Last Online: 1 day ago
Gender: Female
Location: Sweden
Total Edits: 20
Birthday: May 07
Roles:

VIP

Join Date: May 14, 2013
[Re-writing my profile in July 2019, maybe for the fifth or sixth time since I joined MDL in May 2013.]
I'm pretty active on the feeds, posting about what I watch but also about my personal life and things I'm thinking about. If you think we should be friends, send me a message to introduce yourself first and tell me how you found me! :)
My ratings measure how much I enjoyed the drama and what makes a drama enjoyable is very subjective. Sometimes I can understand, intellectually, that a drama is very good but I still don't connect with it all the way emotionally and that's what matters most. Rating a drama is not the same as grading student papers; this is for enjoyment! So my rating changes sometimes but for now it's something like this:
10: I've sold my heart and soul to this drama!! 
9: I loved it
8: very good 
7: good 
6: okay, but with flaws/was boring at times/too many things I dislike; still more good than bad 
5: it was watchable but also annoying; half good and half bad.  
4: I disliked most of it but it still had something that made me not drop it 
3: it was bad, I very nearly dropped it - so it's the lowest rating on my list. 2 and lower would mean even more stages of dislike and I don't find it meaningful to keep watching if I dislike it that much, that's why my ratings don't go that far. I also don't rate dropped dramas since I think it's unfair to rate dramas I haven't completed. 
About me:
I watched my first j-drama in 2013 and I joined MDL shortly after. During my first year, I only watched j-dramas, and little by little I started to add a few k-dramas to the mix (I didn't like the first two that I watched…). I watched my first two c-dramas during the last few months of 2015. The last couple of years I have watched more c-dramas and k-dramas than j-dramas, because they are more easily accessible.
Here are some "firsts":
First j-dramas: Rich Man, Poor Woman, Last Cinderella, Hana Yori Dango
First k-dramas: Friends 2002, My Name is Kim Sam Soon, Beethoven Virus
First c-dramas: Sound of the Desert, Nirvana in Fire, The Disguiser
First j-drama crush: Iura Arata
First k-drama crush: Lee Jin Wook
First c-drama crush: Hu Ge
 You can see my favourites in the "Lists" section. I don't know what my list of favourite dramas can tell you about my taste, but I guess it says something! I update that list sometimes - with new favourites, but I also remove a title when I can't remember it very well anymore! I think the list stays more "true" that way. My ratings show how much I liked the drama when I completed it… so my ratings might not always reflect my current taste and thoughts.
I tend to dislike those dramas where the female lead always stumbles and drops things when the male lead is around, and then rolls around on her bed moaning… those kind of dramas. I don't like childhood friends to lovers, and I don't like enemies to lovers, generally. I don't like jealous and possessive male leads, cold and arrogant wrist-grabbers.
I try to avoid dramas about domestic abuse and/or abused children. I rarely watch crime/detective/investigation dramas. I never watch horror. I don't skip scenes in dramas, except that if a fight scene (especially battlefield) is very long/too violent, I fastforward.
Three dramas I loved: On the Way to the Airport, To Be a Better Man, Gunshi Kanbei
Three dramas I disliked: Goblin, Ten Miles of Peach Blossoms, Goodbye, My Princess
I rarely listen to Asian music (of course, if I like a song in a drama I might listen to it on YouTube later) and I don't know anything about k-pop. If I wanted to learn about it, I could ask a few of my students… but I won't. They're happy enough that their around 30 teacher watches dramas. :p
My MDL articles: 
In Dramaland, Everything is Mom's Fault!
Currently Watching: Doctor X 2
A Stalker's Guide to Iura Arata <-- my very first  "#1 bias!!" <3 :D 
Last but not least, the absolutely irresistible Fujiki Naohito! 
My "eye candy list" is not terribly long but as you've seen I do have actors like that - people that I found attractive in a way that sort of touches my heart and makes it comforting to watch them. So yes, I have my biases - but I'm not biased to the extent of always loving everything this or that person is in. I will give most dramas with my biases a chance, sometimes even a second or a third chance, but if I don't like the drama I won't suffer because of the actor. Exception: The Time We Were Not In Love. It has taken me two years to watch 14 of 16 episodes. What can I say, Lee Jin Wook's face is addictive and his smile makes me weak. And sometimes I'm in the kind of mood that makes me want to feel just like that.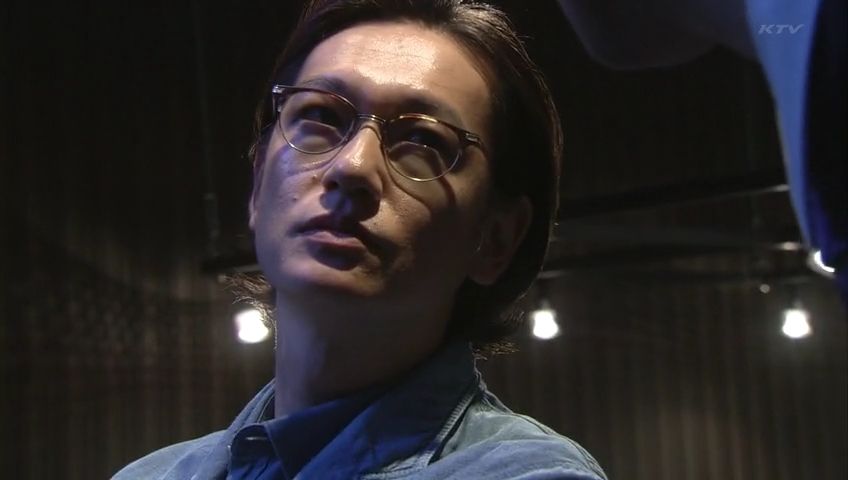 Most of the time, though, I just want to watch a good drama and I don't care so much who is in it as long as I like it! Well, sure, there are actors whose faces I don't love looking at so much, but I don't have an actual "blacklist" of people whose work I refuse or hesitate to watch. 
Statistics
97d 11h 59m
ALL TIME
3,360 episodes, 215 shows
4d 1h 1m
ALL TIME
50 movies
List Updates
Currently watching

8

/56

1 day ago

Currently watching

8

/12

4 days ago

Currently watching

7

/16

6 days ago