7 K-DRAMA CASTINGS TO LOOK FORWARD TO IN 2017! 
We started off 2017 with many couples that stole our hearts such as Gong Yoo x  Lee Dong Wook/ Kim Go Eun, Jun Ji Hyun x Lee Min Ho, and so much more. But what other pairings (romances, bromances, sismances, you name it) do we have to be excited for in 2017? Keep reading to find out! 
---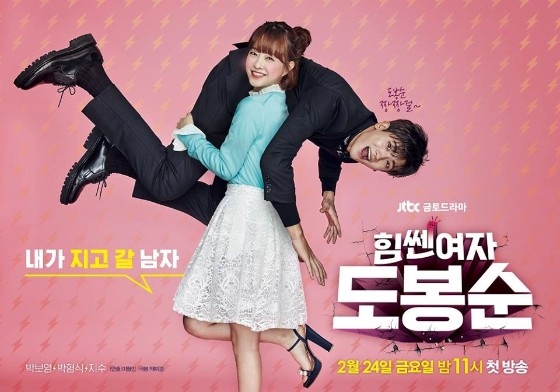 Rising star Park Hyung Shik (Hwarang, High Society), the adorable Park Bo Young (Oh My Ghostess) and heart-stealing second-lead Ji Soo (Scarlet Heart: Ryeo, Fantastic) will be starring in this fresh rom-com about a girl with Herculean strength (Park Bo Young) who becomes the bodyguard to an eccentric CEO (Park Hyung Shik), and has a long-time crush on her childhood friend (Ji Soo). Somehow the three will end up living together and the drama will also have a thriller element. Personally, I think all 3 leads are absolutely adorable (so cute and puppy-eyed!) and look great together. With the bubbly, colourful posters and humorous teasers, this drama is definitely one to be excited for. I, for one, am way too excited for this. 
Strong Woman Do Bong Soon premieres Feb. 24th on JTBC! 
---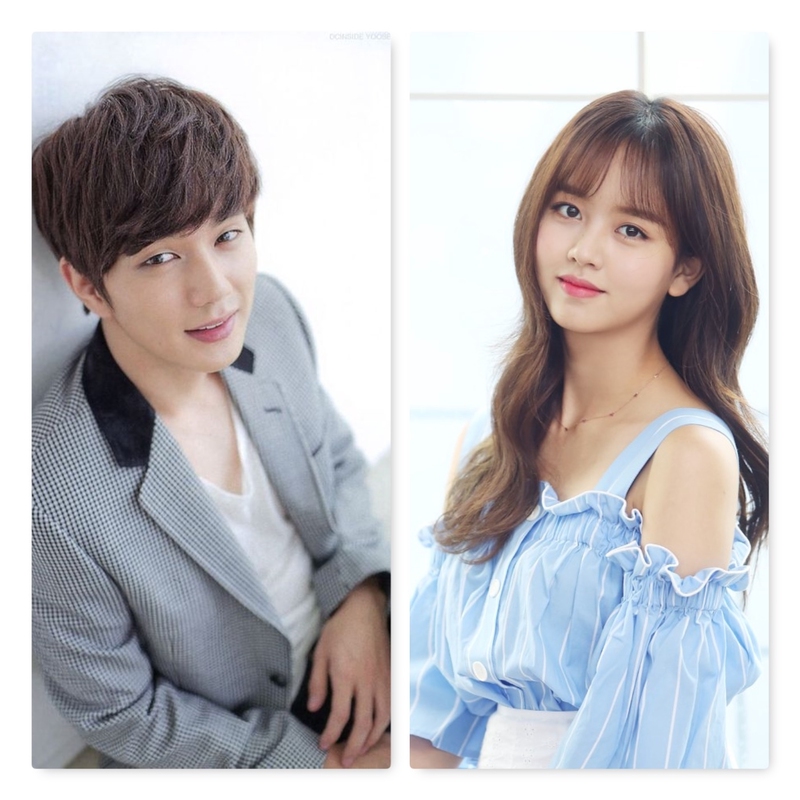 Yoo Seung Ho, who last delivered a powerful performance in Remember - War of the Son, will be starring with the talented young actress Kim So Hyun (Bring it On, Ghost!, School 2015) for the political sageuk, Ruler: Master of the Mask! The drama will center around Yoo Seung Ho, a young king fighting against a secret organization, and Kim So Hyun, a young maiden trying to get revenge on the young king for executing her father but ends up falling love with him. Both actors have gained attention for their talented acting from a young age and starred in the same drama Missing You back in 2012. Kim Myung Soo (My Lovely Girl) and Yoon So Hee (Memory, After the Show Ends) will also be starring. May I just say these two look stunning together? This just might be the new drama couple that I'm looking for to steal my heart with their wrenching love story! 
Ruler: Master of the Mask will be premiering May 24th on MBC.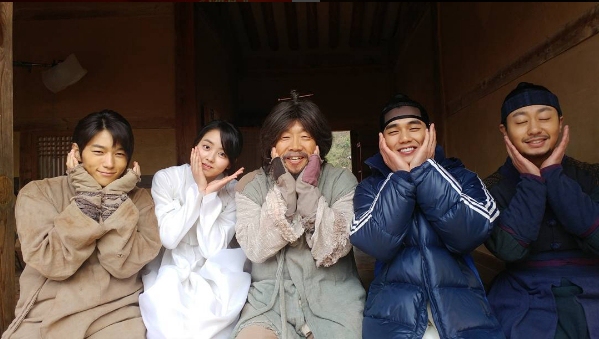 ---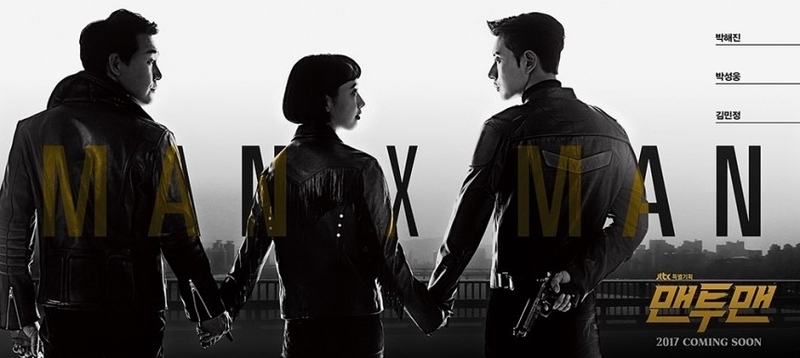 Park Hae Jin (Cheese in the Trap, Bad Guys) and Park Sung Woong (Remember: War of the Son, Hidden Identity) will be bromancing it out in new action thriller Man to Man! Park Sung Woong will play a Hallyu star, Park Hae Jin being his bodyguard and Kim Min Jung as the Hallyu star's manager. Yeon Jung Hoon will play the antagonist. Park Sung Woong left a very strong impression on me in Remember: War of the Son as a charismatic, flashy attorney and Park Hae Jin has always impressed by playing complex characters in his past projects. This pairing is definitely one that should not be missed! Also, Park Hae Jin as a badass secret agent...what's not to like?
Man to Man will be airing after Strong Woman Do Bong Soon on April 21st.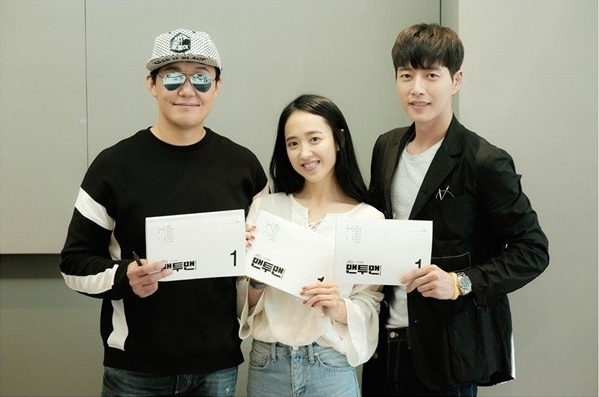 ---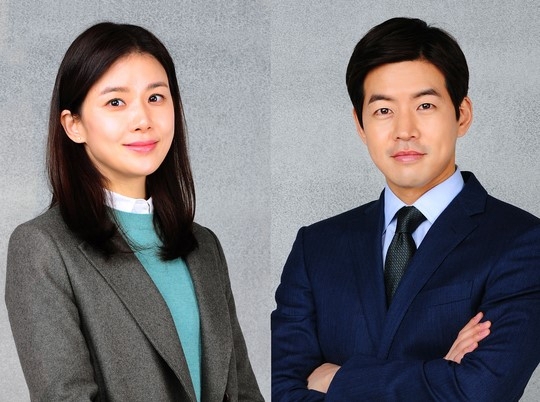 Lee Bo Young (I Hear Your Voice, God's Gift: 14 days) and Lee Sang Yoon (On the Way to the Airport, Twenty Again) will be reuniting in legal drama Whisper! This marks Lee Bo Young's drama comeback after 3 years and a reunion with Lee Sang Yoon after co-starring in My Daughter Seo Young in 2012. Whisper will surround topics of corruption and power with Lee Bo Young as a detective and Lee Sang Yoon playing a judge. Together, they will be uncovering the truth under a prestigious law firm. Kwon Yool (Bring it On, Ghost, One More Happy Ending) and Park Se Young (Beautiful Mind, My Daughter Geum Sa Wol) will also be starring. With a gripping plot and strong leads, this will be one to look out for! 
Whisper will be airing after Defendant (which stars Ji Sung, husband of Lee Bo Young) on SBS March 20th. 
---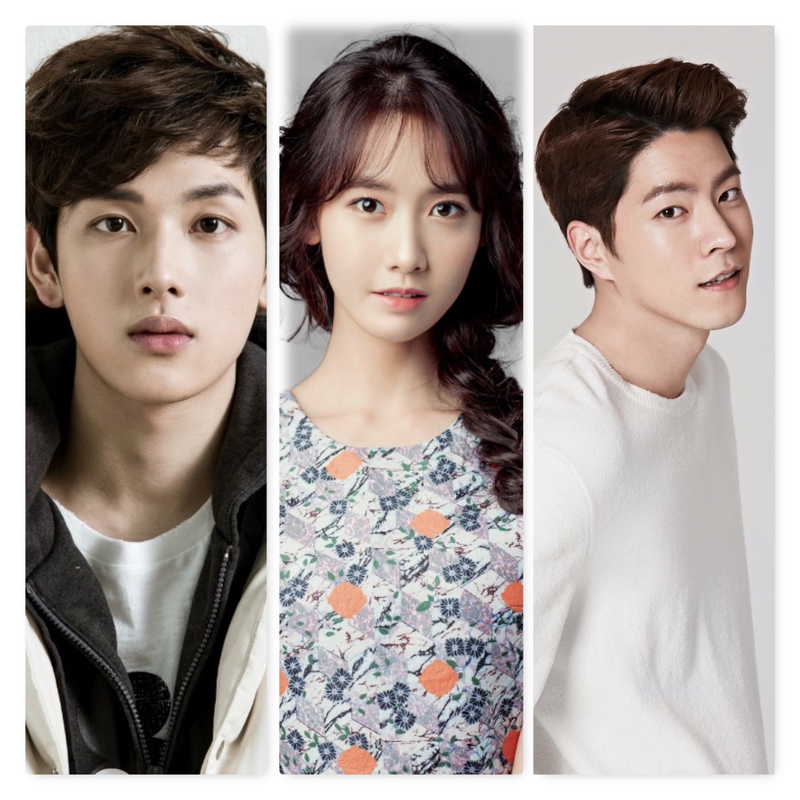 Im Shi Wan (Misaeng), Im Yoon Ah (K2, Prime Minister and I) and Hong Jong Hyun (Scarlet Heart: Ryeo) are set to star together in fully pre-produced sageuk, The King Loves. The three will be caught in a deadly love triangle - both male leads, who are best friends, will end up falling for the same girl. Im Shi Wan will play a two-faced young king who is virtuous on the outside but power-hungry and ambitious on the inside, Hong Jong Hyun, a young man of royal birth, and Yoon Ah as the daughter of the wealthiest man in Goryeo. MBC seems to be producing a lot of sageuks this year, with Rebel already airing and Ruler airing soon, but the cast and plot for this drama do not fall short at all. This definitely seems like an epic love story to anticipate!
The airing date has not yet been confirmed, but The King Loves will be airing on MBC.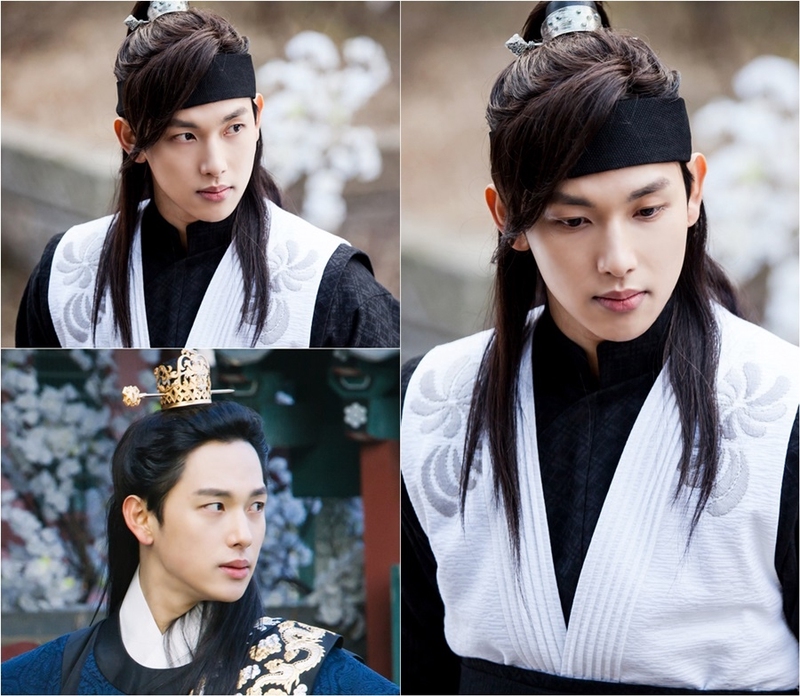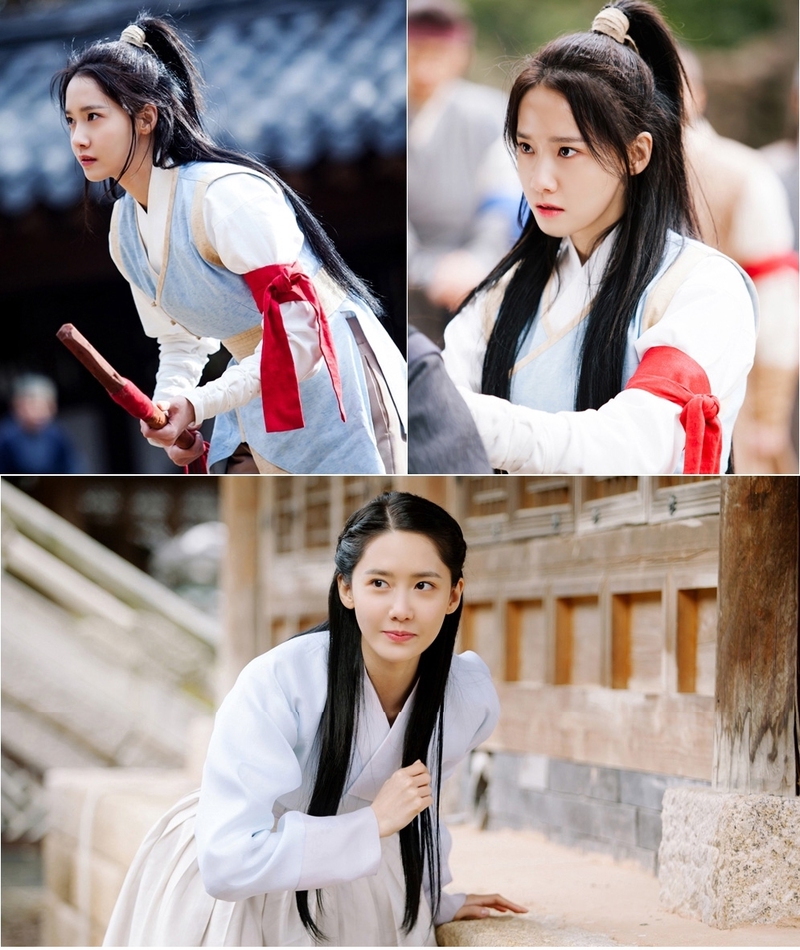 ---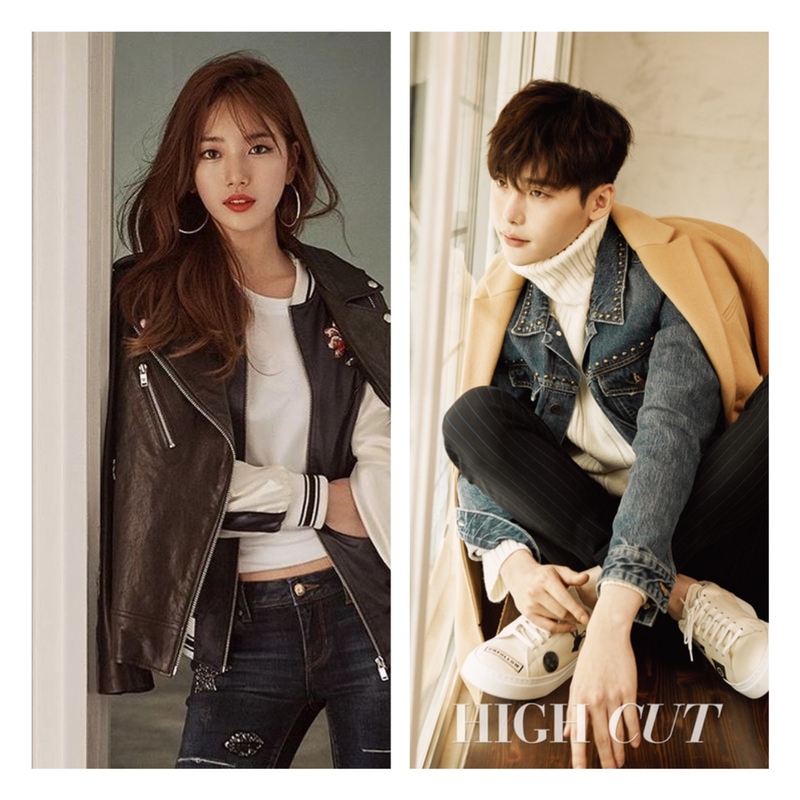 After both leads starred in dramas competing in the same timeslot (W and Uncontrollably Fond), Lee Jong Suk and Suzy will play romantic interests in the new supernatural, legal drama by the writer of dramas such as I Hear Your Voice, Pinocchio, and Dream High. (This is Lee Jong Suk's 3rd time working with this writer and Suzy's 2nd!) Suzy will play a character who can see bad things happening to other people in her dreams and Lee Jong Suk as a prosecutor fighting to stop those things from happening. I wasn't expecting both to sign onto new projects so soon, but I'm glad they decided to star in this drama. The storyline sounds extremely promising and it doesn't hurt that the two look really good together. 
While You Were Sleeping will premiere around September this year on SBS. 
---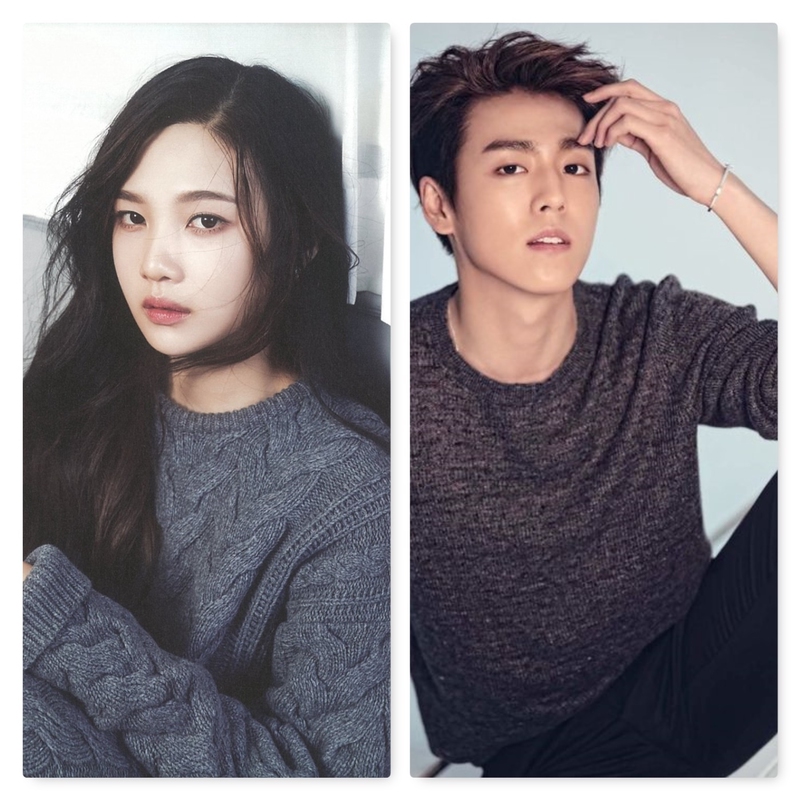 Charming actor Lee Hyun Woo (who seriously looks like he never ages!) and Joy, a member of talented group Red Velvet, will be joining forces to star in youthful, music drama The Liar and His Lover based on the Japanese manga and movie of the same name. This is Lee Hyun Woo's comeback drama a year after his last project, Moorim School, and Joy's drama debut! Lee Hyun Woo will play a prodigy producer and Joy, the girl who falls in love with him at first sight. Both actors give off a fresh, youthful vibe that will enchant many viewers. I can already tell they will be another cute couple to root for! 
The Liar and His Lover will air on tvN after Introverted Boss on March 27th! 
---
HONOURABLE MENTIONS: 
→  Choi Jin Hyuk x Yoon Hyun Min in crime thriller Tunnel
→  Joo Won x Oh Yeon Seo in My Sassy Girl
---
Which drama castings are you most excited to see in 2017?