If you're still experiencing technical difficulties, please report it
here
.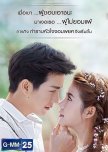 The premise of the story wasn't the issue I had with the drama. A girl is still in love with her childhood first love, he turns out to a total playboy. They fall in love, he struggles with his own issues. That I understood and enjoyed about this drama. But the issue I had was with the execution. It romanticized dating violence, all the red flag in the book were portrayed. The mental, the physical, and the down right disturbing are all featured here. I felt like this show should have come with a warning sign that some viewership is advised.
That being said, the acting and casting choices, I thought were actually perfect. Each actor portrayed their role as they were given (Though I'm not happy what they were given), the did a marvelous job. I despised the bad girl, I feel in love with the main character, and despite my best judgement I was drawn in by the male lead. The chemistry is what really made me keep watching this drama if nothing else.
The music didn't take me out of the show nor did it really fully bring me in. It was good, and fit with the type of teen drama.
Due to the mental and physical violence this portrayed I would say the re-watch value is a 2. I would re-watch the ending, when he redeems himself (barely) and the part where she is falling in love with him again, but skip mostly all the episodes but two.
Overall this drama is a 5.5 on the scale.
Was this review helpful to you?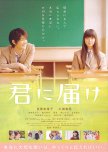 Story:
I loved the premise of the story, I came into this not really knowing anything and was completely blown away from the wonderfulness of this tale! All of the plots are well developed and are still the cutest thing in the world! Sorry I really liked this movie. I loved how the character never cuts her hair, even though people find her creepy and scary, instead I like how she owns up to it. I love the friendship that develops between the girls and the romance wasn't rushed at all, and worked at a good enough pace for me. Though it is missing one aspect I wish it had, but still amazing. [9.5]
Acting/Cast
I thought this was one of the best well casted movies I've seen. Everyone fit with me, even the funny teachers. It was something that I felt the connection between the friends, the connection between the rivals, and the connection between the two leads. [10]
Music:
Music fit well with the movie, found myself crying at parts and the background noise was appropriate where it should be. [9.5]
Rewatch Value
I highly recommend rewatching it! Its one of those go to, I need to feel good movies. [9.5]
Overall score is...9.5
Was this review helpful to you?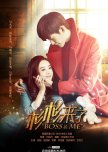 Overall: 8.9
Story: 8.0
With the overall story, I thought it was very well perceived. A young woman freshly out of college gets a job at a very famous company. She finds out she got in because of her blood type this "panda" blood. The CEO, the brother of the women she helped save, falls for her innocence and naive personality, while later stays in love when he realizes how strong she is underneath it all. They break up, or "on a break" get back together, happy ending. It's a typical romantic comedy. With some exceptions, in the end you are happy for the female rival, and happy that they become good friends. The male lead goes after her instead of the other way around. And the family dynamic that is present in a lot of rich boy, poor girl, is missing.
Though I enjoyed the journey and loved watching it, I found myself slightly disappointed that it gave into some of the typical cliches that dramas tend to do, such as the misunderstood because he hides things from her. The women being nice to her face, but secretly going behind her back on everything. The long drawn out story arc's that could have been solved in relatively two episodes instead of five.
I liked the last little bump they had to go through in order to get together. I think it should have been a bigger story plot than it was, because it made you happy to see Shan Shan achieve the success she did.
I think what would have improved this for me, is if the cousin's Liu Liu's love story started earlier, instead of in the last two episodes. Everyone else's was so drawn out, that hers just seemed to be rushed and unplanned.
Overall the story is interesting and isn't boring what's so ever, just a few things I personally didn't quite care for, but that doesn't mean it was portrayed badly in any given circumstances.
Acting/Casting: 9.5
I think the thing that makes this story so well done, is the acting. The casting was perfect, though I might have gone for someone different to play Wang Pin Ruo, just because she didn't really seem fit for me. But it was such a minor character, she served her purpose well that I didn't think much of it until after the show ended.
The two leads chemistry is what kept me coming back towards the middle where the story started to slow down in pace. The breaking out of the stern rich man character was very well portrayed, while Shan Shan's innocence was portrayed in a way that gave people hope instead of hating the character. You saw her happiness diminish as she struggled to go through the ups and downs of being connected to such a big power. Overall the acting and casting was very done, which I believe makes this one of the main reasons people recommend this drama.
Music: 9.5
One thing I would change about the music is the use of English lyrics. It's only thing because I found myself slightly distracted by the english lyrics, I found that what they were saying fit with the tone that they were trying to do, but with them speaking over it, it was hard to concentrate. But everything was fantastic. They knew when to play music, when not. When to play dramatic instrumental, the happy moments, the cute moments. It was really a good example of what to do with background music, in my opinion.
Rewatch Value: 8.5
I found this drama not hard to watch and very easy to follow. This is one that you would rewatch while watching something that is overly sad. When you want to have a happy ending and watch someone's personal growth through work, love, and self-esteem.
Was this review helpful to you?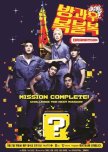 Its a quick and easy watch as well as fully enjoyable. The storyline is well put together and also well thought out. After watching this multiple times, I wanted more of both the small romantic storyline and more challenges.
For this the acting was also well done, and the romantic chemistry between Kim So Eun and Seo Kang Joon. The chemistry between the 5urprise members was well portrayed.
Was this review helpful to you?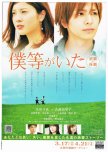 Story: 9.0
The Story picks up a couple of years after where we left off in part one. Here most of the drama is about bringing the two back together, or even finding him. We find that she has been waiting for him all this time, yet he never comes, until finally she is told that he abandoned her. We see the relationship develop between the Takeuchi and Nanami, developing even further into that story plot. We also go through another tragicomic experience of Yano.
A lot happens in this film, and just shows that splitting it up into two parts was a good decision.
Acting/Casting: 9.5
As I said in the first film review, I think they should have casted different actors for the school and for this film. In this film, the casting seemed to be more appropriate towards college age and young adulthood. So compared to the first film, the cast was better suited, which is why I think they were casted in the first place, for this film instead of the first.
Music: 8.0
Just as in the first film, I didn't really notice the music. So I do not feel like I can give a review on it, in words. Though the fact that I didn't notice the music says a lot.
Rewatch Value: 7.5
Again, the rewatch value is a little lower than I would normally give it, mostly because a lot of drama happens in this 2 hours. It might not necessarily be a good film to rewatch all the time, but it still is a good sequel and wraps things up at the end.
Was this review helpful to you?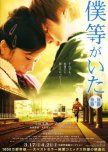 Story: 9.0
I actually enjoyed the storyline. I also enjoyed where they ended the first part of the film series. It was a really fitting ending, and made you want to see the next film. I thought For me the storyline never dragged. I do wish that they would expand a little on the happy times that they went through instead of relying on the drama. I thought the build up to the romance was very well executed.
I have not read the Manga nor have I watched the anime. I found this storyline with no context to either, still very enjoyable and definitely a recommendation to future viewers.
Acting/Casting: 8.5
I have to be honest, at first, I didn't like the male lead. To me, he wasn't as handsome as the second male lead, and he did not look he should be in high school. It bothered me slightly that they didn't recast for the second film, because both leads didn't quite look like they belonged, given their style. But he grew on me throughout the film, mostly just because he did a fantastic job. Dealing with these type of moody characters is typical in Japanese drama's, but I liked the complexity of emotions he had throughout. One particular scene for him stood out, when they were looking at his ex-girlfriend's photo.
The female lead was okay as well. I thought they could have gone with a slightly better lead, in terms of choices, but I find her characterization simple. Which a complex storyline, that was kind of what the role called for.
For casting choices, I thought they should have chosen younger actors for the first film, then used the leads only in the second part. It would have made the impact, For me a little bit better.
Music: 8.0
The music never bothered me. I didn't particularly take any interest in this film, listening to music wise. I do feel like silence would have been more impactful at some turns, but it worked okay with in this film.
Rewatch Value: 7.0
The reason why this isn't a highly rewatch value, is mostly just because it has a lot of drama and deals with the significance of death and how it affects those still living. Though it may not be a tough situation for some, others may find it hard to rewatch. Especially ones who have lost loves. Though overall it is a extremely great film, and I recommend it to first time watchers of Japanese romance-school films.
Was this review helpful to you?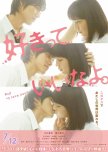 Overall: 5.5
Story: 7.5
The story features a shy lonely "Plain" girl, who attracts the attention of the most popular, handsome boy in town. Similar to Boys Over Flowers minus the raging confidence and good-girl persona. The story overall was simple and easy to follow, there was less drama, and more of, I don't think I'm good enough to be near him type of situation. It was mostly just about inner growth and trust in a relationship that led the drama than actual drama. In reality, this story plot seems overdone with many different versions of the sorts, but it wasn't a horrible attempt at the concept.
Acting/Casting: 4.5
The less than stellar cast was kind of a down fall for this film. The chemistry wasn't really all there, there were sparks, but I found myself wishing that they could have gone with different actors. The main lead girl was boring to watch, and terrible at getting the little emotions out, even though this role, a stoic bottled up girl, calls for an actress that can do those little hints that no one sees.
The second leads were even worse, with dialogue that didn't quite read what the actors were trying to portray, I often found myself thinking how forced most it was. It felt like some of the actors took this film for a paycheck.
Music: 7.0
I didn't notice the music throughout this film. So I can't quite tell you whether or not it helped or not.
Rewatch Value: 2.5
I found myself wishing the film was over before the ending. I am reviewing this on my second watch, and I wished I was reviewing films on the first watch, because the second viewing I found myself bored and slightly upset over some of the concepts and acting.
Was this review helpful to you?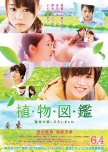 Overall: 9.0
Story: 9.0
The premise of the story is suspended on disbelief that a woman in this century can let a complete stranger into her house without knowing anything. Take that aside, you have yourself a story plot that is simply a romance film or a 'Chick flick'. I don't like that term, so we are going to call it Romance Film.
If you enjoy light hearted films, that mostly just revolve around two people and their relationship, this one is for you. It's quite simple story plot of a man moving in with a woman, wins her over by cooking, and breaks her heart only to make it up for in the end. Though I wish at the end they could have added more drama to how she reacts to seeing him again, I think compared to other Japanese films dealing with romance it was a nice change from the dark and dreary endings.
The thing that made me fall for this film was the simplicity of it all, yet had deep meaning behind every word, every action. It was simple, yet dealt with real mature emotions such as going through a heartache, dealing with falling in love, jealousy, and love. Easily in one of my top 10 favorite Japanese films.
Acting/Casting: 9.0
I think the casting for this drama was great when it came to the two leads. We didn't really get to see so much the supporting characters, they were mostly just used as sub plots in order to show the feelings of the two leads. But the choice of leads for this drama for me was spot on. This film relies heavily on chemistry, for me, I could see it. It had me giggling and laughing, crying and wishing to see more. Both actors did a fantastic job, though this is the only film I have seen either of them in, I thought it was very well put together acting wise.
Music: 9.5
I really, really, really, loved the fact that they didn't use lyrics during the film. They only waited till the end to add music with lyrics. I find lyrics slightly distracting when they don't fit with the film, and something such as this would have ruined the moment. The instrumental music helped make the film flow, and keep emotions high for the audience. I enjoyed the soft tones of the piano, and the way it fit with the overall scheme of simplicity of the film.
Rewatch Value: 8.5
For myself, because I love pure romance films with happy endings, I could find myself watching this again on a afternoon, or introducing it to a friend who loves romance films. Its one of those films that leaves you with happiness and a completed storyline, that will make your toes curl and you smile. A feel good film that is worth re watching over and over again.
Was this review helpful to you?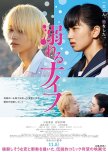 Overall: 5.6
Story: 5.0
The story follows a young model who moves to a small town in order to help take care of her ailing grandfather's business. The story itself was slightly complicated for me to follow, just because it was slightly all over the place and didn't quite have a flow. The spine of the film was there, with the relationship, they meet, something happens to split them apart, they met again, then break up spine, but what we got was a slight mess. What the story lacked in terms of dialogue or even a good plot it tried to make up for with Shock value. This story isn't for the faint of heart, if you don't like films that include attempted rape, some emotional damage, or the couple doesn't gets together in the end, this story would not be for you.
Acting/Casting: 9.5
What the story lacked in flow and choppy editing, it made up for in casting. The chemistry between the two leads is what really made this film stand out for me. If anything, without the chemistry between any of the characters, this wouldn't even be worth the watch.
The only casting choices or not even acting choices, mostly having to do with the character, (so this can go under story), has to do with the second female lead. She wasn't really all that important in the end, and seemed to be there just to either push the two together, or break them apart. There was never any diving characterization of her character and at times I thought she was simply a figment of imagination, the ghost pulling the strings in the story plot.
Music: 6.5
The music is usually a hit or miss with me. For this one, it's in between. At times I thought it had the right instrumental background, at others, I wondered why the music was playing when silence would have been more beneficial. Knowing when to put in music and when not is a choice that most filmmakers make for a reason. I think in terms of music, this film didn't quite hit the mark, but it wasn't a great performance of the use of the art.
Rewatch Value: 1.5
This film isn't really a happy go lucky, and if i were to rewatch it, I would skip the parts in between. For me, in my own opinion, this is one of those that you should see at least once, to get an idea of how talented the actors can be with not so good storyline.
Was this review helpful to you?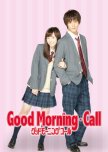 Story: 8.5
I enjoyed the story completely. Based on a manga, this talks about two people are forced to room together, and slowly fall in love. Though it's cliche as it is, I think it handles itself very well. Do I think the last couple of episodes were necessary? Not completely, but I did enjoy them noneless. It's' not a long drama, with only 17 episodes, but sometimes you wish to see more.
Acting/Casting: 10.0
As far as casting goes, this one is very well casted in the female lead as well as the male lead. Both could portray the emotions needed in the circumstances. I think this drama especially showed Fukuhara Haruka to play the complicated emotions of masking someone's sadness in the eyes of others until alone. She did a wonderful job, and I don't think I could find someone else to play her as well as she did.
Music: 9.0
The music matched well with the drama or rather the lack of music at points. It set the mood for the future parts of the episodes, and made some scenes funner, at least for me. Though some of the tones where just a little high pitched for me, but that is completely objective.
Rewatch Value: 8.5
I think like every teen drama this is completely one of those one that most people decided if they like or not in order to rewatch. Unlike some that you may love on the first time, but hate the second, this one can withstand years of viewing. So for this the rewatch value I think would be high as compared to other teen dramas.
Was this review helpful to you?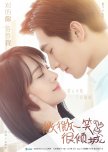 Love O2O
0 people found this review helpful
Overall: 9.75
Story: 10
The story was one of my favorites. For many reasons, but the number one reason was that it didn't rely on traditional cliches. The two leads never got into a huge argument, they never broke up, then got back together, they were just two people who went well together and dated. I feel like if they did go the traditional route, of breaking up and getting back together or having misunderstandings there would be many plot holes in this drama just because of how the characters are actually described and portrayed. One reason this wouldn't have worked and would have gone against the characters is that, both leads like to know all the facts before they jump to conclusions and makes decisions.
The other big story plot that I liked in this piece was that whenever someone tried to say she wasn't good enough or she got there on her looks she would just nod, than prove them wrong silently with a quick attack, yet she was still portrayed with feminine qualities. (This of course is my own Opinion and others may differ).
Another thing that story had was the slow build up that actually worked and showed how trust was built between characters, that that trust isn't actually easily broken, unless communication doesn't happen. There are some things about the relationship that slightly bothered me, but the story plot showed a open and honest relationship between two people that was built over a length of time.
On a last note on the story, if you have read the novel, it sticks to the script of the original piece (the novel) perfectly. This was a good interpretation of the already good original piece. I fully enjoyed the ride and wasn't disappointed in the least.
Acting/Casting: 10
I know some people had some issues with the casting of the female lead, and I understand why, but for me, her acting was phenomenal as the role. I have watched both the movie and the Show as well as read an English translation of the novel, and this actress was more close to the original text than Angela baby was. Yes I thought Angela Baby didn't a great job, but I'm not a huge fan of the movie.
Now that has been said, I think the casting for this film was done to a perfect 'T'. The male lead, Yang Yang, was mysterious and handsome and played the little innuendos perfectly. The female lead, as said before worked the best with him, and in my opinion I thought their chemistry was what really sold me on the acting.
The supporting characters such as Er Xi and Cao Cuong, I wasn't the biggest fan of in the beginning, but I slowly warmed up to them. Although it did take me re-watching the show to actually like Er Xi's character in the slightest and this time around I could understand better why she was angry. The complexity of human emotions of getting your heart hurt by everyone only to find out they were hurting her, because of your best friend was really well done. I appreciated the acting more on this note the second time around.
The 'villains' were perfect and I liked how the weren't actually labeled just bad guys that they all were redeemed in some sort of way except for the few who weren't supposed to be.
To end on a good note, I fell in loved with most of the characters and the ones I didn't (excluding two) I felt some form of Empathy for that made me enjoy the show even more.
Music: 9.5
I thought the music for this drama was one of the best for teen drama. It was very well placed, the instrumental background music helped established the mood of each scene, the heartache scenes, as well as help build the tension. Even sad mood scenes, instrumental wise that are usually are reserved for the leads or protagonists were also used for the 'villains' in the story during their sad moments. It helped expand the characterization of each, even though sometimes characters appeared to be two dimensional.
Rewatch Value: 9.0
I gave the rewatch value a 9.0 because this is one of those dramas that people will love to rewatch if they enjoyed the first watch. Its one of those that when you are tired of other dramas, you want something fresh again, I would come back to this. But I do understand that's it's not everyone's cup of tea, the leads don't fight, the drama is slightly mediocre and it's mostly just watching of a build of a relationship that relies heavily on chemistry between actors. So I would highly recommend this for a rewatch value and to keep on your list of dramas to watch on a saturday or sunday afternoon, with the knowledge that not everyone likes Fluffy things.
Was this review helpful to you?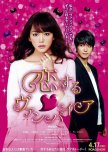 The overall plot is cheesy, but its cute and isn't a bad movie to watch on a rainy day or a lazy weekend. I highly recommend watching it at least once if you wish to have a happy ending, also watch the Credits! The overall Story about the vampire and love is interesting, (someone commented still better than twilight *I agree). Cute little drama. [7.5=
Acting wise, I thought the female lead was casted perfectly. The male lead, maybe not so much, but I think that was due to the slight lack of chemistry. Through it was there, it just wasn't there in the sense that I had seen with a pervious movie the lead actress had done. But overall I thought it was well casted in some parts and others maybe should have gone with a different choice. (Not the best friend, love her). [8.0]
Music wise, the male lead has a singer part, though I don't think hes a bad singer, I do think they could have chosen someone better. (Still can sing me under the table), but that is just my own personal thoughts on the matter. The background didn't really bother or take me out of the movie, so it was pretty good. [7/5]
Rewatch value I give about a 50/50 due to, I wouldn't mind rewatching but its not on my must see again list. So, maybe? [5.0]
Overall score is 7.0
Was this review helpful to you?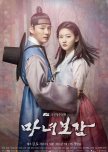 The plot overall was good, I think due to the four episode extension it stretched out about two episodes longer than it should have. because of this, I believe thats why it went around in circles, and I kind of wished the twin brother plot-line lasted longer than it did. But overall it was inventive and a plot line I haven't seen used yet. I full enjoyed the story and it had me wrapped in since the first episode.
I know people had their reservations about watching the drama because the actor is in his thirties and she is still in her teens, but for me, I didn't notice the age difference. Also this is a period piece, so the age difference here makes more sense, and in the story she's 16 and hes in his early to mid 20's which seems right. (Also if your used to Shakespeare plays the age difference isn't a huge thing.)
The music throughout this drama instrumental surprised and probably made this drama's feelings all the more real, its very well edited and very well placed.
Unfortunately the heaviness of this piece and horror filling of it, for rewatch value would be about a 50/50 for me. If I was in the mood, I would consider it, would I rewatch it with a friend if she/he asked? Yes, it wasn't terribly hard to get through nor was it difficult to watch.
Overall for me, I thought it was an outstanding in the acting, and outstanding in the cinematography of the piece. It was one of the most beautiful dramas I actually watched when it came to costumes, and the angles of the camera. Though the white wig was very well done, it only was messed up once or twice, and barely noticeable unless you look for it. I highly recommend this drama to anyone who isn't afraid of ghosts, witches, or dark spirits.
Was this review helpful to you?