Name: Suzuki Kosuke
Native name: 鈴木浩介
Also Known as: Suzuki Kousuke
Nationality: Japanese
Gender: Male
Born: November 29, 1974
Age: 44
Director
Drama
Title
Rating
Doctor X 6

Japanese Drama,

2019

, 0 eps

Mamoru Hara

(Support Role)

8.1

Kinkyu Torishirabeshitsu 3

Japanese Drama,

2019

, 10 eps

Kenmotsu Daijiro

(Support Role)

8.1

Iyasaretai Otoko

Japanese Drama,

2019

, 12 eps

6.3

Sore o Ai to Machigaerukara

Japanese Drama,

2019

, 5 eps

0.0

Gakeppuchi Hotel

Japanese Drama,

2018

, 10 eps

Tanzawa Akito

(Support Role)

7.6

Kataomoi

Japanese Drama,

2017

, 6 eps

Nakao Kosuke

(Support Role)

7.7

Doctor X 5

Japanese Drama,

2017

, 10 eps

Hara Mamoru

(Support Role)

8.7

Aishite tatte, Himitsu wa Aru

Japanese Drama,

2017

, 10 eps

Kazami Tadayuki

(Support Role)

8.1

Keiji 7-nin Season 3

Japanese Drama,

2017

, 10 eps

Nagasawa Keita (Ep.9)

(Guest Role)

8.1

Kinkyu Torishirabeshitsu 2

Japanese Drama,

2017

, 9 eps

Kenmotsu Daijiro

(Support Role)

8.1

Hito wa Mita Me ga 100%

Japanese Drama,

2017

, 10 eps

Kunikida Osamu [Eiko's right-hand man]

(Support Role)

7.4

Retake - Toki o Kakeru Omoi

Japanese Drama,

2016

, 8 eps

Tateno Yoshihiro (Ep.5)

(Guest Role)

6.8

Doctor X 4

Japanese Drama,

2016

, 11 eps

Hara Mamoru

(Support Role)

8.4

Doctor Y - Gekai Kaji Hideki

Japanese Drama,

2016

, 6 eps

7.8

Keiji 7-nin Season 2

Japanese Drama,

2016

, 9 eps

Nagasawa Keita

(Support Role)

8.0

It's Not That I Can't Marry, But I Don't Want To

Japanese Drama,

2016

, 10 eps

Ishida Atsushi (Ep.2-3)

(Guest Role)

7.5

Isan Souzoku

Japanese Drama,

2015

, 9 eps

Yahata Masaharu [Tsukiko's son]

(Support Role)

7.3

Keiji 7-nin

Japanese Drama,

2015

, 9 eps

Nagasawa Keita

(Support Role)

8.2

I'm Home

Japanese Drama,

2015

, 10 eps

Watanuki Shinji

(Support Role)

7.9

Fuben na Benriya

Japanese Drama,

2015

, 12 eps

7.8

Genkai Shuraku Kabushiki Kaisha

Japanese Drama,

2015

, 5 eps

Ninomiya Shinji [Mariko's husband]

(Support Role)

7.5

Kaiki Renai Sakusen

Japanese Drama,

2015

, 12 eps

[Gardener] (Ep.11-12)

(Guest Role)

6.9

Doctor X 3

Japanese Drama,

2014

, 11 eps

Hara Mamoru

(Support Role)

8.4

Soko wo Nantoka Season 2

Japanese Drama,

2014

, 8 eps

Matsui Nobuaki (Ep.1)

(Guest Role)

7.2

Hirugao

Japanese Drama,

2014

, 11 eps

Sasamoto Shunsuke

(Support Role)

8.0

Shinigami-kun

Japanese Drama,

2014

, 9 eps

Wada Akira (Ep.6)

(Guest Role)

7.8

Kinkyu Torishirabeshitsu

Japanese Drama,

2014

, 9 eps

Kenmotsu Daijiro

(Support Role)

7.8

Doctor X 2

Japanese Drama,

2013

, 9 eps

Hara Mamoru (Ep. 1)

(Guest Role)

8.4

Shomuni 4

Japanese Drama,

2013

, 10 eps

Koichi Shimoochiai

(Support Role)

7.4

Iryu Sousa 3

Japanese Drama,

2013

, 9 eps

Saegusa Tatsuya (Ep.8-9)

(Guest Role)

7.9

Honcho Azumi Season 6

Japanese Drama,

2013

, 10 eps

Terada Noriyuki (Ep. 6)

(Guest Role)

8.0

Biblia Koshodou no Jiken Techou

Japanese Drama,

2013

, 11 eps

Fujinami Akio

(Support Role)

7.7

Tefutefu Sou e Youkoso

Japanese Drama,

2012

, 8 eps

Nagakubo Keisuke (Resident - Room #3)

(Support Role)

5.7

Doctor X

Japanese Drama,

2012

, 8 eps

Hara Mamoru

(Support Role)

8.3

Vision - Koroshi ga Mieru Onna

Japanese Drama,

2012

, 12 eps

Kitagawa Chusuke (ep 1-2)

(Guest Role)

6.9

37-sai de Isha ni Natta Boku - Kenshui Junjo Monogatari

Japanese Drama,

2012

, 11 eps

Nakajima Tamotsu

(Support Role)

7.6

Akutou - Juuhanzai Sousahan

Japanese Drama,

2011

, 8 eps

Shibata Yasuharu

(Support Role)

7.3

Nasake no Onna

Japanese Drama,

2010

, 8 eps

Koto Mitsuru

(Support Role)

7.7

Joker Yurusarezaru Sousakan

Japanese Drama,

2010

, 10 eps

Kasuga Tsuneo (ep2)

(Guest Role)

7.8

Keibuho Yabe Kenzo

Japanese Drama,

2010

, 6 eps

Sakuragi Kenichi

(Support Role)

7.8

Liar Game 2

Japanese Drama,

2009

, 9 eps

Fukunaga Yuji

(Support Role)

8.6

Mei-chan no Shitsuji

Japanese Drama,

2009

, 10 eps

Sakuraba (B)

(Support Role)

7.4

Akai Ito

Japanese Drama,

2008

, 11 eps

Ota [Doctor]

(Support Role)

7.5

CHANGE

Japanese Drama,

2008

, 10 eps

Akiyama Taro Kansuke

(Support Role)

8.0

Shichinin no onna bengoshi 2

Japanese Drama,

2008

, 11 eps

6.5

Koshonin

Japanese Drama,

2008

, 8 eps

Hasebe Kunio

(Support Role)

7.7

Joshi Deka

Japanese Drama,

2007

, 10 eps

Takagi Jun

(Support Role)

7.1

Tantei Gakuen Q

Japanese Drama,

2007

, 11 eps

Asano Takuro (Ep.8)

(Guest Role)

8.0

Liar Game

Japanese Drama,

2007

, 11 eps

Fukunaga Yuji

(Support Role)

8.4

Konshu Tsuma ga Uwaki Shimasu

Japanese Drama,

2007

, 11 eps

Kouno Keisuke [cameraman]

(Support Role)

5.8

Risou no Seikatsu

Japanese Drama,

2005

, 20 eps

0.0
Movie
Special
Title
Rating
Butai Hisoyaka na Kessho

Japanese Special,

2018

, 1 eps

0.0

Gakeppuchi Hotel: Today's guest is Mr. Naoya Ukai

Japanese Special,

2018

, 2 eps

Tanzawa Akito

(Support Role)

8.0

4.50 from Paddington

Japanese Special,

2018

, 1 eps

Tomizawa Tetsuji

(Support Role)

7.8

Fuben na Benriya 2016 First Snow

Japanese Special,

2016

, 1 eps

7.7

Doctor-X: Gekai Daimon Michiko

Japanese Special,

2016

, 1 eps

Hara Mamoru

(Support Role)

8.2

Kuroi Jukai

Japanese Special,

2016

, 1 eps

Senoo Ikuo

(Support Role)

7.6

Kinkyu Torishirabeshitsu Special

Japanese Special,

2015

, 1 eps

Kenmotsu Daijiro

(Support Role)

8.0

Hakugin Jack

Japanese Special,

2014

, 1 eps

Tatsumi Yutaka

(Support Role)

6.6

Kiseki no Kyoshitsu

Japanese Special,

2014

, 1 eps

8.0

Zenijo

Japanese Special,

2014

, 1 eps

Kasamatsu Minoru

(Support Role)

0.0

Nekoben to Toumei Ningen

Japanese Special,

2013

, 1 eps

Futami Jun

(Support Role)

0.0

Liar Game Reborn Special - Fukunaga VS Yokoya

Japanese Special,

2012

, 1 eps

Fukunaga Yuji

(Main Role)

7.5

Alice in Liar Game

Japanese Special,

2012

, 4 eps

Fukunaga Yuji

(Support Role)

6.7

Strawberry Night

Japanese Special,

2010

, 1 eps

Tashiro Tomohiko

(Support Role)

8.1

Liar Game X

Japanese Special,

2010

, 1 eps

Fukunaga Yuji

(Support Role)

7.9

Yo nimo Kimyou na Monogatari: 2008 Spring Special

Japanese Special,

2008

, 1 eps

{Sukitōtta Tsuitachi} Teacher Nakamaru

(Support Role)

7.1

Senjou no Yuubinhaitatsu

Japanese Special,

2006

, 1 eps

0.0

Honto ni Atta Kowai Hanashi: Summer Special 2006

Japanese Special,

2006

, 1 eps

karaoke store worker

(Support Role)

0.0

Honto ni Atta Kowai Hanashi: Summer Special 2005

Japanese Special,

2005

, 1 eps

{Segment 2}

(Support Role)

8.0

Kaga Hyakumangoku - Sengoku Survival of the Mother and Child

Japanese Special,

1999

, 1 eps

Tosa Yoichi

(Support Role)

0.0
Articles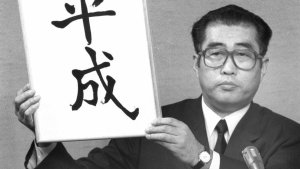 Editorials

- May 10, 2019
The end of Heisei era was on 30th April and the beginning of Reiwa era just started, so here is a look back into the Heisei in terms of movies and dramas according to MDL.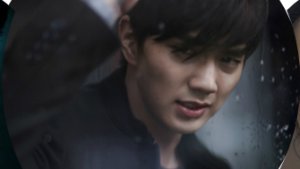 Editorials

- Jun 30, 2018
Neaa and Old Anime Lady's pick for worst villain, Neaa representing South Korea and Old Anime representing Japan.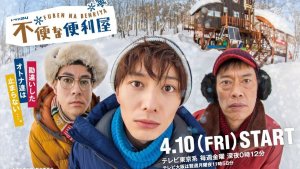 Drama Recaps

- May 9, 2015
Come along on this ridiculously funny ride and forget everything . Do not ponder over today that went bad coz tomorrow is a brand new day !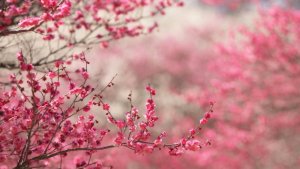 Looking for a new Jdorama obsession? Check out the upcoming 2015 spring Japanese dramas!
Catnip compares the Liar Game manga with its live action remake.