*Editor's note: The article was written a few weeks ago so you may see a few dramas that have already started airing. The delay in posting this article was due to the launch of the new site version.
Hi, guys! The fall season will officially begin this week (for most countries) so let's take a look at the most anticipated Asian dramas. I've compiled a list of 30+ recently released and upcoming series that will make the bleak and rainy autumn days more interesting.
NOTE: This article does not guarantee accuracy since information regarding these dramas can change in the future.
---
SEPTEMBER
| | |
| --- | --- |
| | |
| Hyun Soo is an aspiring drama series writer. Jung Sun wants to become a French food chef. They start chatting online but later on meet in real life.                                                                                                             | Ame and Nobuo are a married couple. Ame is an ex-model while Nobuo works as a book editor. Ame has a sex addiction and her husband is aware of her cheating but she cannot stop.                                                   |
| | |
| --- | --- |
| | |
| To protect the woman he loves, a white-collar worker unintentionally becomes involved in a murder case and is from then on a suspect. In the blink of an eye, his quiet and boring life gets completely shaken up as he suddenly is both being chased by the police as well as gangsters.                                       | Hayakawa Yui is a 16-year-old girl whose only strong point is her ability to run fast. She accidentally goes back in time to the Warring States era where she makes use of her ability on the battlefield to protect her beloved young prince.                                                      |
It tells the love story of two childhood sweethearts: a proud genius boy Jiang Chen and a cute girl Chen Xiao Xi with a lot of energy.                                                       

Starring: Hu Yi Tian, Shen Yue            
Genre: romance, school, youth                                                                                                 *postponed to November                       

It tells the story of a woman who travels 400 years into the body of DongGe, the most beautiful woman in the land, yet she is born with a curse that can make or break a nation. Can a woman from the modern times learn to adapt to a new life and a new romance?             
| | |
| --- | --- |
| | |
| Kawakubo Ryo and Song Shi-On have nothing in common but work together on a special team formed by a secret organization of police officers. They try to solve difficult cases. | Pong, the leader of the gang, often gets into fights. But one day Pong gets into an accident and meets Namking. Pong slowly falls for Namking; in order to be the better man for her, he changes for the better. But when family tragedy falls, will their love overcome any obstacles? |

A supernatural romance about a woman who can see the future in her dreams, and a prosecutor who fights to stop these future events from happening. The heroine has dreams about events that will happen to other people, and the hero is a prosecutor who runs around trying to prevent her tragic visions from coming true.                

Li Yu Zhe is a Western cuisine chef who is obsessed with gourmet food. When he participates in a TV cooking program, he meets the playwright-director Song Jia Ming who has an amazing sense of taste. The two quarrel a lot at first, but soon they're attracted to each other.                  
 
| | |
| --- | --- |
| | |
| High school student Lee Shi Kyung suddenly moves out to the countryside and transfers to a mysterious high school. Getting through unfamiliar experiences, he realizes the meaning of life and love.                         | The heartwarming romantic comedy is about the friendship and love. They live in Oksu-dong in rundown apartments, and the warm human drama will be about neighbourly affection, and the meaning of home, family, and friendship.                                                                                   |
---
OCTOBER

Features three women from different walks of life coming together for revenge: a fish store ajumma who envisioned a better life for herself, a housewife who grew up an orphan, and a chaebol's daughter who was raised like a delicate greenhouse flower.

Starring:  Ra Mi Ran, Lee Yo Won
Genre: revenge, drama, friendship
Choi Ban Do and Ma Jin Joo are both 38-years-old and a married couple.  Choi Ban Do has been burdened with being the breadwinner and Ma Jin Joo is a housewife with low self-esteem. Even though they loved each other when they married, they now hate each other. They both regret marrying at such a young age.
Starring: Son Ho Jun, Jang Na Ra
Genre: time travelling, romance

A handsome company president of a largecorporation is kidnapped by five women. Their motive is not immediately clear but it is gradually revealed that he murdered his lover. This plot is to expose the truth and clear the name of the previous company president's daughter who is still in prison.

Starring: Kanno Miho, Mitsushima Hikari
Genre: revenge, comedy, crime, friendship
One day, Hiura Mizuki, the former female manager of the American football club members in university days, suddenly shows up in front of ace quarterback Nishiwaki Tetsuro and his buddies. She makes a  shocking confession to them, "I killed a person." Mizuki has a gender identity disorder and now lives as a man.

Starring: Nakatani Miki, Kiritani Kenta
Genre: mystery, transgender, psychological

Ma Yi Deum, a materialistic prosecutor, has worked for 7 years. She sometimes resorts to drastic methods, such as personal attacks, fabricating evidence, and inciting perjury, to win cases. One day, Ma Yi  Deum is transferred to a special division dealing only with sexual assault crimes.

Starring: Jung Ryeo Won, Yoo Hyun Min
Genre: romance, law
The story begins in the Northern Qi Kingdom. The prime minister Gu Qing  Hong schemes to murder his wife Miao Qian Qian, the daughter of an aristocratic family, together with her whole family. However, the  Emperor of the Southern Liang Kingdom's younger brother Xiao Feng Qing,  who's actually a half-alien, rescues Qian Qian.

Starring: Wang Claudia, Joe Cheng
Genre: historical, romance, aliens
| | |
| --- | --- |
| | |
| Isayama Nami, in order to start over her life and to find happiness, married the man she fell in love with at first sight during a blind date and moved to a quiet high-end residential area. By making friends with other housewives, and by cuddling close to her husband, it's the first time for Nami to experience true kindness and warmth in her life.                                                                                              | Saori Imamiya's (Tae Kimura) husband was a politician with a bright future, but a fabricated scandal ruined his career. Her husband then killed himself and she had a miscarriage due to the stress. Five years later, Saori Imamiya gets information on three people who are responsible for fabricating the scandal about her husband. To take revenge, she takes a job at a weekly magazine as a contract writer. |
To solve the country's low birthrate problem, the Japanese government set up Adult High School. Adults over 30 who have no sexual experience are forcibly enrolled into Otona Koukou by the government.


This is a story about a man and woman who have given up on dating but end up living as housemates.    
                           
Byun Hyuk is a son from a wealthy family who runs a large company. He lives a happy life without any specific goals. He is confident around women and he is also naive, with a warm heart. Byun Hyuk begins to live in a studio in a poor area. He hides his background. Baek Joon lives in the same area. She works part-time jobs to make ends meet. Baek Joon graduated from a good university.            
                            


Set during the Republican era, the story tells of a young girl by the name of Du Chun Xiao, a smart young girl who uses her strange but unique ability to deduct clues and solve mysteries through the use of tarot cards.                       






| | |
| --- | --- |
| | |
| This is the story of a grim reaper named Black and a woman named Kang Ha Ram who can foresee death. Together, they go against the rules of the heavens and fight to save someone's life. However, after falling in love with Ha Ram, Black breaks rules and gets erased from the memories of the world.                                                                                                            | It tells the story of Nan Qiao, a career woman who catches her fiancee having an affair. She breaks up with him but also loses an important business partner as a result. Desperate for another solution, she meets potential investors at a bar where she butts heads with the bar owner Shi Yue.                                                                                                             |
| | |
| --- | --- |
| | |
| The entire drama will take place on a guided tour in France. The drama is described as a warm travel drama about very different people who have nothing to do with each other, forced to be together and make connections as they encounter unexpected events as a tour group. | Because of their family situation and hard life, Jiang Sheng and her older half-brother Liang Sheng lean on each other to survive. Even though materialistic substance was scarce, the greatest happiness for both of them was to be by each other's side, and they start to develop feelings beyond their control.              |
| | |
| --- | --- |
| | |
| Handsome Senkawa Kanji is a dangerous intimidator who will solve cases which the police and investigators are unable to by finding people's weaknesses and manipulating them with threatening words. Kanesaka Mio, a good, nice girl who grew up in a wealthy family, attends the department of education at a university. She works part-time and lives modestly. | Aizawa Hinata is a high school counsellor who provides support to students with school and family problems. This is motivated by the warped relationship she had with her over-controlling mother which she could not discuss with anyone. One day, a male student who has not been attending school confesses that he likes her. However, he dies mysteriously the next day. Hinata takes action to determine the cause of his death.                                                                               |
---
NOVEMBER
A man has never had a girlfriend due to his allergy of other people. He meets a robot and falls in love with her.    


It tells the story of those who believe that they are in control of money, but in fact, are being controlled by it.        
       
| | |
| --- | --- |
| | |
| Cha Dong Tak is a detective in pursuit of justice. A swindler's spirit takes possession of his body. The detective and swindler's spirit cooperate to solve cases. The detective falls in love with a reporter.                   | The city of Bukcheon has been dominated by the Jang family for 3 generations. Jang Joon Seo is the second son of family leader Jang Beom Ho. A woman who Jang Joon Seo loves dies. After that, he tries to reveal the truth about her death and a secret from his family. |


Zheng Qiu Dong is a persistent man when pursuing his ideas. He survives  through business failures, economic pitfalls purposely set up by  adversaries and unfortunate romances without losing his moral principles to become an elite of the financial world, described metaphorically as  the "hunting ground".

Starring: Hu Ge, Zu Feng
Genre: action, thriller, mystery
Heartbroken and disappointed in love, Praenuan decides to visit the  estate her estranged, late father left her in his will. There, she finds  an enchanted bed that transports her back in time where she meets  Laoperng, whom she later falls for. But there's trouble when Praenuan's  estranged husband wants to reconcile with her.

Starring: Mario Maurer, Davika
Genre: historical, romance, fantasy
---
THE RETURNING DRAMAS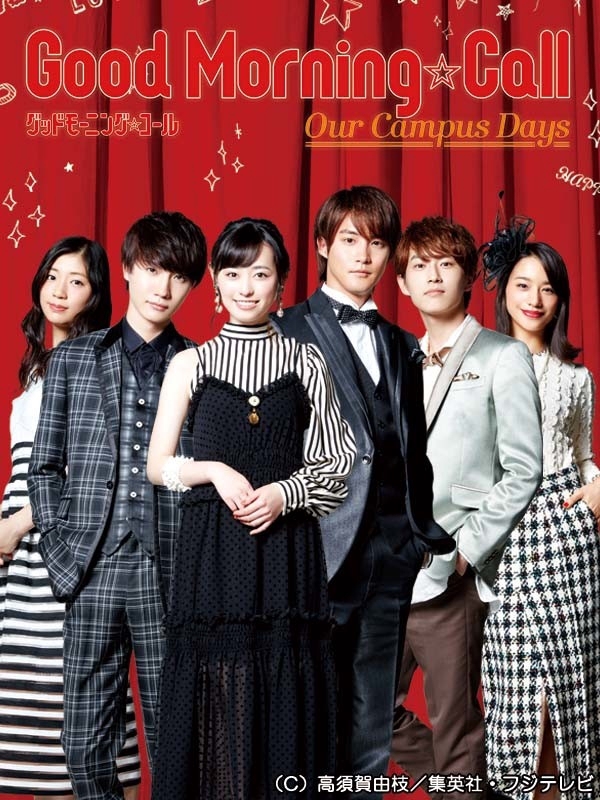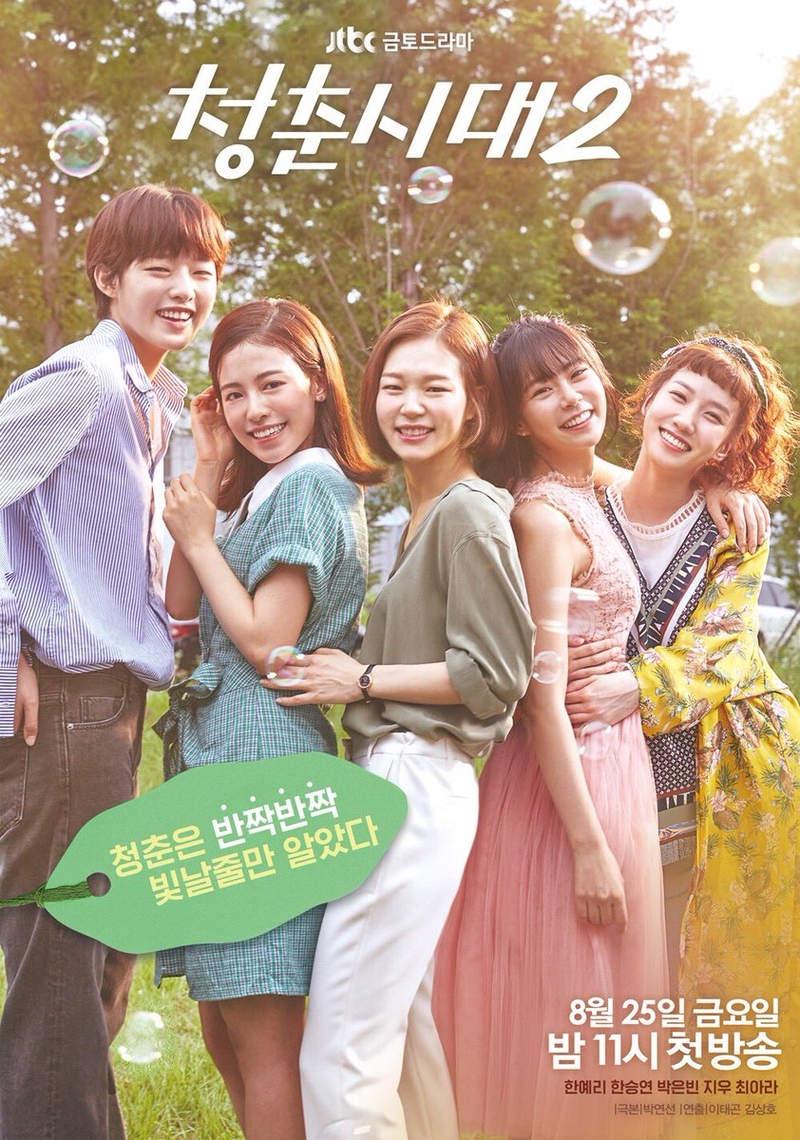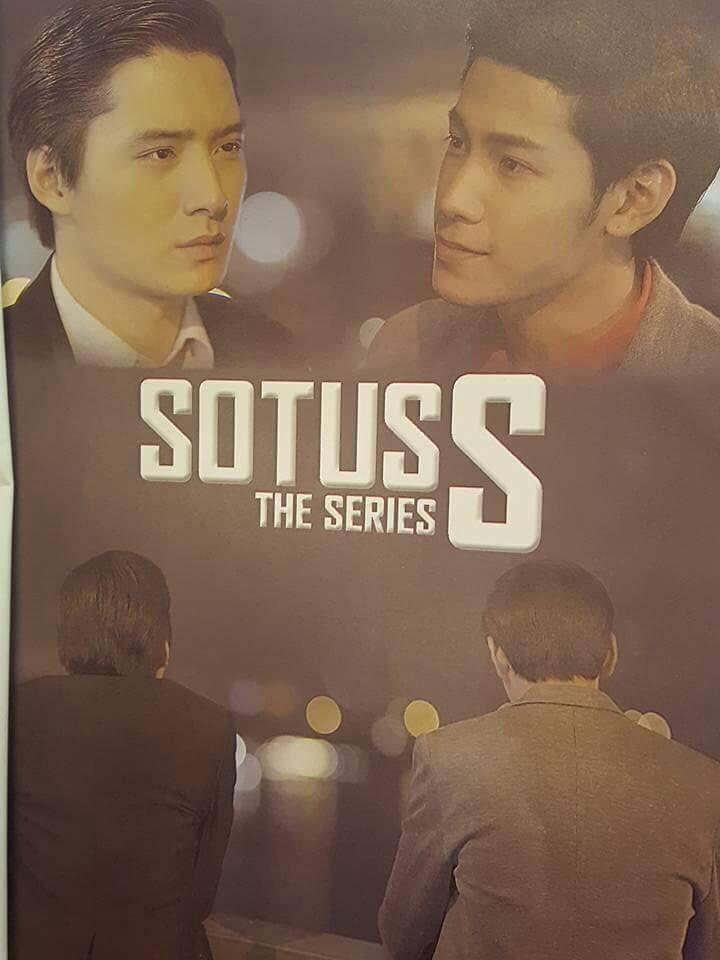 Good Morning Call 2                                 Age of Youth 2                              Sotus S: The Series 2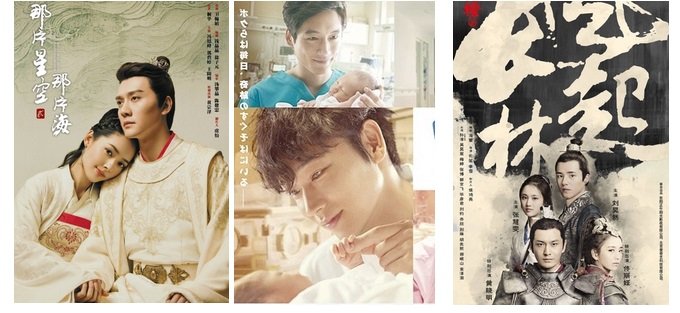 The Starry Night, The Starry Sea 2                 Kounodori 2                                     Nirvana in Fire 2
---
Which of these dramas are you looking forward to?