Hello everyone! Let's take a look at the most surprising, exciting and shocking moments that marked Asian entertainment world over the last year. What has happened to our beloved actors, actresses and dramas during 2017? Which dramas won the most awards and which actors retired?
Please check out:
A Year in Dramaworld: The 2016 Wrap Up
A Year in Dramaworld: The 2018 Wrap Up
A Year in Dramaworld: The 2019 Wrap Up
If there is anything that you believe should find its place on  this list, feel free to share it in the comment section below. Happy holidays!
---
2017 was the year when...
Maki Horikita
 retired from the entertainment industry

The famous Japanese actress Maki Horikita announced on February 28 that she would retire from the entertainment industry for good. She married a fellow actor Koji Yamamoto, 12 years her senior, in 2015 and gave birth to their first child in 2016. Her decision shocked many fans because there had been rumours of her now already husband stalking her. Whether the rumours are true or not, the fans still hope that Maki is happy and that she will come back! 
---
Many Korean actors enlisted in the military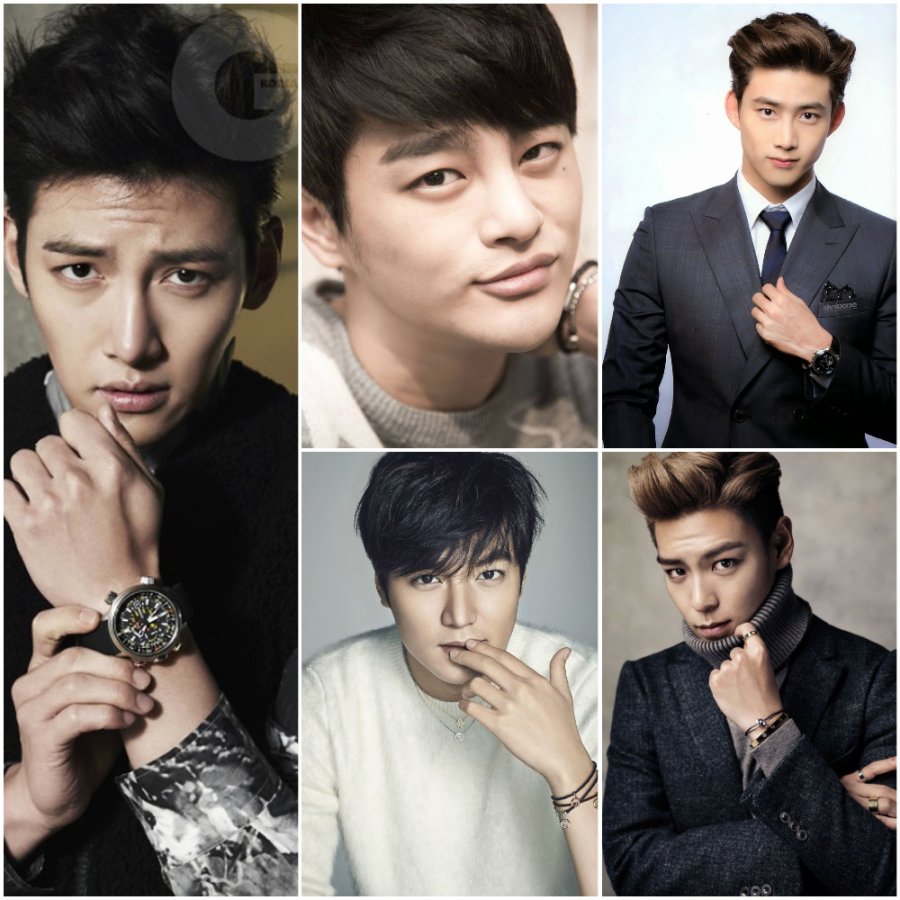 In South Korea, the basic military service lasts for 21 months, while marines serve for 23 months, and air force for 24 months. Many Korean actors and singers enlisted in 2017, which means that they won't return to acting until the late 2018 or 2019. Some of them include Lee Min Ho, TOP, Taecyeon, and Ji Chang Wook. For the full list of the enlisted actors go HERE. 
---
NigeHaji won 5 awards at the Tokyo Drama Awards 2017
The Tokyo Drama Awards 2017 was held on October 26 in Tokyo, Japan. The popular romance drama NigeHaji took home 5 awards: the Best Drama Series Grand Prix, Best Performance by an Actress: Yui Aragaki, Best Producer: Atsushi Nasuda, Best Director: Fuminori Kaneko and the Best Theme Song Award: Gen Hoshino.
---
Actor Kim Joo Hyuk passed away after a tragic car accident
Korean actor Kim Ju Hyuk (45) passed away on October 30 after he lost a control of his SUV, collided into another car and then crashed into the building wall. He managed to survive the crash but sadly passed away in the hospital. Actress Lee Yoo Young was his girlfriend. For more info go HERE.
---
T.O.P was charged for marijuana use and then overdosed
on prescribed tranquillizers
2017 was a tough year for BIGBANG's T.O.P.  On June 1, details regarding his use of marijuana emerged and on June 3, he officially released a written apology about this case. After that, he was pronounced unfit for his duty in his current state and was transferred to a different police unit during his mandatory military service.
On June 6, he was found unconscious after overdosing on prescribed tranquillizers and rushed to the hospital. It was found out that he had been suffering from depression and anxiety.
On July 21, the court sentenced him to a 10-month suspended jail sentence for drug use after he pleaded guilty and sought leniency. He will complete his mandatory service as a public service worker and apparently the time he had been dismissed from duty during his prosecution will not count towards his total service.
---
The 52nd Golden Bell Awards was held on September 30, 2017, in Taipei, Taiwan. This popular mini-series won two awards - for the Best Television Series and Sun Ke Fang won the Best Supporting Actress Award.
---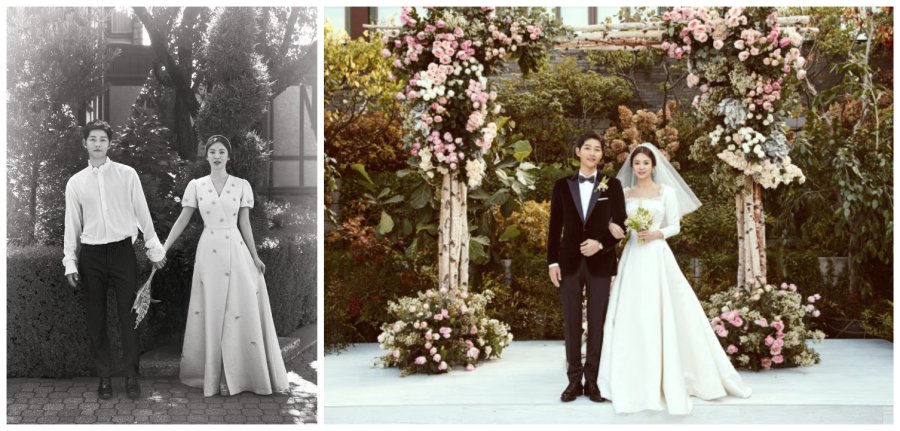 In a star-studded wedding that took place on Halloween at Yeongbin Hall in Shilla hotel, the famous DOTS couple Song Joong Ki and Song Hye Kyo tied the knot. Many celebrities such as Choi Ji Woo, Park Bo Gum, Yoo Ah, Lee Jung Jae, So Ji  Sub, Kim Hee Sun, Park Bo Young, Kim Jong Kook, Yoo Jae Suk,  and Zhang Ziyi attended the lavish wedding.
Some of the highlights of the wedding include Ok Joo Hyun singing "A Whole New  World,"  Song Joong Ki crying while taking the marriage vow and Song Hye Kyo crying upon seeing her mother. The couple's first 4,000-square house was purchased by Song Joong Ki and it is located in Itaewon. Some speculate the honeymoon will happen soon but the date or location is still unknown.
---
Koki Tanaka got arrested for marijuana possession
TOP is not the only one who had a problem with drug use in 2017. On May 24, the Japanese actor and a former KAT-TUN member Koki Tanaka, famous for his role in My Boss, My Hero was arrested for the possession of marijuana. It was revealed by the police that Tanaka got arrested after a policeman had ordered him to halt his vehicle. He was not driving under influence though.
On June 9, he was released from a two weeks detention as prosecutors have postponed their decision on whether to indict him for marijuana  possession. After being released, Tanaka arrived at his parents' home. He did not respond to reporters'  questions, but he lowered his head respectfully and bowed for 5 seconds  before entering the home. Tanaka is expected to release an apology as soon as a conclusion is made. 
Tanaka has always been known as a rebel due to his numerous tattoos. He was fired by Johnny & Associates in 2013 when a tabloid published pictures of his private parts. He formed a rock band called "INKT" in 2014 but all of his future activities have been cancelled.
---
Mike He announced that he was secretly married
and became a father
The popular Taiwanese actor Mike He, famous for his roles in Devil Beside You and Love Contract, announced that he is married and has a 4-month-old daughter. 
This news came out of the blue and shocked many fans; however, everyone knew that Mike had been dating a non-celebrity woman for more than 13 years,  they apparently had an on-and-off relationship since middle school but he never revealed her identity.
---
Goblin won 5 awards at the 2017 Korea Drama Awards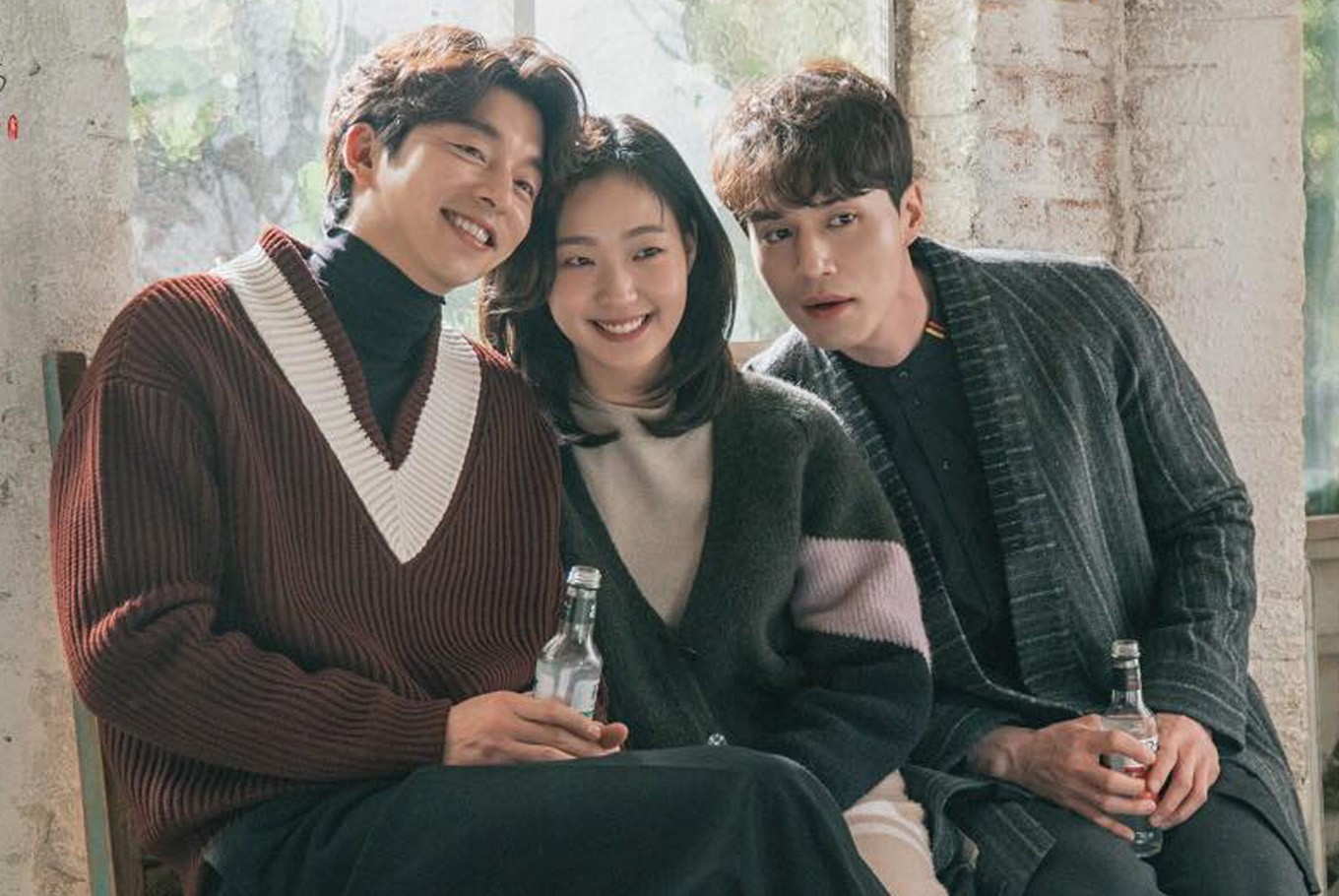 The popular K-Drama won 5 awards at the prestigious 2017 Korea Drama Awards held on October 2. It won: the Best Drama Award, Star of the Year Award, two Popular Character Awards, and Best New Actor.
---
Takei Emi got married to TAKAHIRO
and will give birth next year
Takei Emi, the popular Japanese actress and TAKAHIRO, the member of the popular group EXILE, announced on September 1 that they got married but it is not known when the ceremony will be held. Emi will give birth next spring. However, this unexpected news brought some trouble to the couple because they might need to pay off combined iyakukin (damages) for the breach of contract. According to contracts in both Japan and Korea, actors and idols are not allowed to marry without their agencies' support.
---
Kim Woo Bin was diagnosed with throat cancer
On May 24, popular Korean actor Kim Woo Bin was diagnosed with nasopharyngeal cancer and was being treated. On July 28, when the fans last heard from him, Kim completed the first round of chemotherapy and lost 22 pounds. His girlfriend Shin Min Ah is helping him out whenever she can. We hope he will recover completely soon!
---
Quartet won six awards at the TV Drama Academy Awards
Quartet is a music drama that follows four different people who happen to meet by a twist of fate and form a quartet. The actors were praised for their performances and the drama won six awards for: Best Drama, Best Actress, Best Supporting Actress, Best Theme Song, Best Director, and Best Screenplay. Make sure to check it out if you haven't done so yet!
---
Park Yoo Chun had to postpone wedding due to
accusation of sexual assault (again)
Ever since 2016 Park Yoo Chun, a member of a popular Kpop group JYJ, has been a subject of numerous sexual assault allegations from several women. Luckily for him, last year all charges against him were dropped by the police and the accusers were sentenced to jail for false accusations. 
In June 2016 Park was once again accused of rape, this time while serving his military service, by a woman who worked at the adult establishment which he visited. She accused him of raping her in the bathroom and offering her money to keep silent. The following month, Park sued Song for defamation and false accusations. Park was acquitted in March and Song in July 2017 - they were both found innocent since there wasn't enough evidence.
Park was supposed to marry Hwang Ha Na, a granddaughter of a Namyang founder, on September 10, 2017. However, they have postponed their wedding ceremony to an unknown date.
---
Code Blue 3 won four awards at the Summer 2017 Nikkan Sports Drama Grand Prix
This summer drama won the most awards, including: The Best Drama, Best Leading Actor (Yamashita Tomohisa), Best Supporting Actor (Asari Yousuke),  and Best Supporting Actress (Aragaki Yui).
---


In March 2017, the famous director Hong Sang Soo officially admitted to being in a relationship to the acclaimed actress Kim Min Hee, who is 22 years younger than him.
There have been rumors about them ever since she starred in his film Right Now, Wrong Then. She also starred in his film On the Beach at Night Alone for which she won the Best Actress Award at the Berlin International Film Festival. The film is about a young actress who falls in love with her much older and  married director. While filming, Hong was 56 and married while his muse was 34. Just a coincidence? Journalists and reporters did not think so even though Hong kept denying everything.
However, at the press conference for that film Hong finally admitted to them being in an affair. Hong is still married and has a child with his wife.
---
Rain and Kim Tae Hee got married on January 19 in Gahoe Dong cathedral in Jongno, Seoul. It was a modest Catholic ceremony within mass. The couple apparently doesn't plan to go on a honeymoon anytime soon and will live in Rain's house in Chungdam Dong, Seoul.
---
Shin Godzilla won 7 awards at the 40th Japan Academy Prize
This is not really drama related, but let's make an exception since it is worth mentioning. Besides winning the Picture of the Year, Shin Godzilla also took home 6 other awards: Director of the Year, Best Art Direction, Best Cinematography,  Best Lighting Direction, Best Sound Recording, and Best Film Editing.
---
Strong Woman Do Bong Soon is currently the most popular 2017 K-drama with 23,050 MDL members while Stranger is the best rated 2017 K-drama, holding the rating of 9.0.
---
Code Blue 3 became the best rated 2017 Dorama at MDL,
while I'm Your Destiny the most popular
I'm Your Destiny is currently the most popular dorama at MDL with 3,543 members while Code Blue 3 has the rating of 8.7. 
---
Eternal Love became the most popular 2017 Chinese drama at MDL,
while A Love So Beautiful the best rated
Eternal Love has more than 5,400 members while A Love So Beautiful holds the highest rating among 2017 Chinese dramas - 9.2. Have you watched them?
---
 2 Moons became the most popular Thai drama at MDL,
while Together With Me the best rated
Together With Me The Series holds the highest rating among the 2017 Thai dramas, which is 9.0
 2 Moons The Series is the most popular 2017 drama with more than 2,800 members at MDL.
---
Attention, Love! became the most popular Taiwanese drama at MDL
The school themed Taiwanese drama definitely became the most outstanding 2017 drama from Taiwan, with more than 2,600 members at MDL. On the other hand, HIStory: Obsessed is the best rated 2017 Taiwanese drama with a score 8.4
---
We got around 20 BL / gay dramas
The BL theme has been trending since 2016, but mostly when it comes to Chinese and Thai dramas. This year we got around 20 new BL dramas, the most popular being Sotus S, 2 Moons, Dark Blue and Moonlight, Make It Right 2 etc.
---
The Hallyu Ban was lifted... but not other restrictions imposed by the Chinese government

In July 2016, South Korea announced that they will deploy the THAAD (Terminal High Altitude Area Defense), an American missile-defense system, by the end of 2017 as a response to North Korea's missile threats. Thereupon, the Chinese Foreign Minister Wang Yi expressed that this step could jeopardize "China's legitimate national security  interests."  The Sino-Korean relations have been very tense since then,  leading to measures like economic retaliations or the Hallyu Ban. On Tuesday, October 31, 2017, China and South Korea's foreign ministries  issued an agreement recognizing the importance of a good relationship  between both countries. They want to strengthen exchanges and  cooperation in all areas again as soon as possible, since this will benefit both sides.
For the full list of affected dramas go HERE. 
However, even though the Hallyu ban has been lifted, there are still other restrictions imposed by the Chinese government: they banned cleavage, celebrity children, smoking, drinking, homosexuality and time travel. When it comes to the last two, most BL Chinese dramas are web dramas (not airing on TV) while time travel has been completely banned on film (you have probably noticed that there isn't any upcoming Chinese film that contains time travel and similar supernatural/sci-fi elements).
---
We got more than 30 manga / webtoon adaptations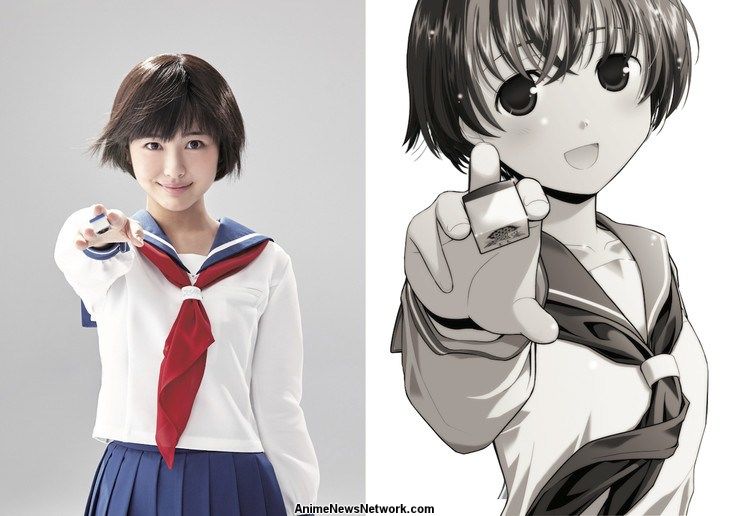 Once again, we have been blessed with an enormous amount of manga adaptations. For the updated list of film and drama adaptations go HERE. 
---
Prosecution and Law dramas were really popular
If you are a fan of law/investigation dramas, then 2017 was probably your year. There were around 15 dramas related to prosecution, investigation and law in general. Some of the most popular were: While You Were Sleeping, Witch's Court, Falsify, Stranger, I Love You, But I Have a Secret, Suspicious Partner and many more.
---
The K-dramas adopted the pre-produced format
Ever since the success of the DOTS, the K-dramas have started slowly but surely adopting the new pre-produced format. As you probably know, most Asian countries produce and air dramas at the same time, because they depend on the ratings. That is the reason why the script and quality of the overall drama may change abruptly or the drama may get dropped. However, the success of the DOTS prompted the K-drama channels to start airing dramas only after the production had wrapped completely. Some of the 2017 pre-produced dramas are: the Package, While You Were Sleeping, My Sassy Girl, Man to Man etc.
---
We got many remakes of classic dramas
Some of them are: A Love to Kill, Operation Love, Princess Hours, Pretty Li Hui Zhen, Kimi Wa Petto, Gomen, Aishiteru, You're My Destiny etc. Have you watched any?
---
The popular couple finally tied the knot this December, although it is unknown whether they will hold the wedding ceremony or not. After a turbulent marriage, Aoi divorced a few years ago, so we hope that they both will find happiness now.
---
According to  the police, Jonghyun was found unconscious at a rented apartment studio  on December 18, 2017. Earlier, his older sister made the initial call to  emergency responders at 16:42, reporting that she believed her brother  was committing suicide. He reportedly sent a number of text messages to  his sister with words such as "last goodbye". He was rushed to the  hospital in a state of cardiac arrest and received emergency CPR  treatment, but failed to regain consciousness, and was pronounced dead  at the hospital. He was 27 at the time of death. Investigators believe  he died from inhaling toxic fumes, as they discovered coal briquettes  burnt on a frying pan upon arriving at the apartment.
Famous for being a member of Shinee, Kim Jong Hyun was also an accomplished producer, songwriter and radio host. He had a few minor acting roles in TV shows and specials as well and was an open supporter of LGBT rights. His tragic death started discussions about the harsh and competitive  nature of entertainment business in South Korea, as well as mental  health.
---
I Live Alone won 8 awards at the 2017 MBC Entertainment Awards.
The Entertainment Awards was held on December 29. This TV show took home 8 awards in total, including: the Grand Award, Variety Program of the Year Award, High Excellence in Variety Award, Excellence in Variety Award 2x, Rookie Award for Variety, and Screenwriter of the Year Award, Best Couple Award.
Veteran actress Kim Young Ae died at the age of 66
Kim died of pancreatic cancer on April 9, 2017, just two weeks before her 66th birthday. 
---
Thanks for reading and happy holidays!