Name: Sung Ji Ru
Native name: 성지루
Also Known as: Sung Ji Roo
Nationality: South Korean
Gender: Male
Born: October 16, 1968
Age: 51
Drama
Title
Rating
Touch

Korean Drama,

2020

, 16 eps

[Doctor](Ep.9)

(Guest Role)

7.5

Rookie Historian Goo Hae Ryung

Korean Drama,

2019

, 40 eps

Heo Sam Bo [Eunuch]

(Support Role)

8.3

Miss Ma, Nemesis

Korean Drama,

2018

, 32 eps

Jo Chang Gil [Chief police]

(Support Role)

8.0

Sweet Revenge Season 2

Korean Drama,

2018

, 32 eps

Oh Kang Dong [Oh Ji Na's father]

(Support Role)

8.2

A Korean Odyssey

Korean Drama,

2017

, 20 eps

Deity Soo Bo Ri

(Support Role)

8.3

School 2017

Korean Drama,

2017

, 16 eps

Ra Soon Bong [Eun Ho's father]

(Support Role)

8.3

Justice Team

Korean Drama,

2016

, 4 eps

7.4

Second to Last Love

Korean Drama,

2016

, 20 eps

Bong Dok Go

(Support Role)

7.4

Entertainer

Korean Drama,

2016

, 18 eps

Sound Source Broker Kim (Ep.1-2)

(Guest Role)

7.8

Monster

Korean Drama,

2016

, 50 eps

7.5

Assembly

Korean Drama,

2015

, 20 eps

Byeon Seong Gi

(Support Role)

7.6

Dr. Frost

Korean Drama,

2014

, 10 eps

Detective Nam Tae Bong

(Support Role)

7.8

You're All Surrounded

Korean Drama,

2014

, 20 eps

Lee Eung Do

(Support Role)

8.3

Witch's Romance

Korean Drama,

2014

, 16 eps

8.1

The King's Daughter, Soo Baek Hyang

Korean Drama,

2013

, 108 eps

Dae Un [Training chief]

(Support Role)

8.4

Goddess of Fire

Korean Drama,

2013

, 32 eps

Shim Jong Soo [Hwa Ryung's father]

(Support Role)

7.3

Special Affairs Team TEN Season 2

Korean Drama,

2013

, 12 eps

Ma Suk Ki (Ep.11-12)

(Guest Role)

8.4

Queen of Ambition

Korean Drama,

2013

, 24 eps

Uhm Sam Do

(Support Role)

7.8

Ugly Miss Young Ae Season 11

Korean Drama,

2012

, 20 eps

Sung Ji Ru

(Support Role)

6.7

Lights and Shadows

Korean Drama,

2011

, 64 eps

Shin Jung Goo

(Support Role)

8.1

Warrior Baek Dong Soo

Korean Drama,

2011

, 29 eps

Hwang Jin Gi

(Support Role)

8.3

Crime Squad

Korean Drama,

2011

, 16 eps

Nam Tae Shik

(Support Role)

7.5

Byul Soon Geom 3

Korean Drama,

2010

, 20 eps

Choi Do Gon

(Support Role)

8.6

Obstetrics and Gynecology Doctors

Korean Drama,

2010

, 16 eps

Joon Suk (Ep.4-5)

(Guest Role)

7.8

Star's Lover

Korean Drama,

2008

, 20 eps

Seo Tae Suk

(Support Role)

7.1

Lobbyist

Korean Drama,

2007

, 24 eps

["Maria" So Yeong's Father]

(Guest Role)

7.2

Time Between Dog and Wolf

Korean Drama,

2007

, 16 eps

Byun Dong Suk

(Support Role)

8.3

Ms. Kim's Million Dollar Quest

Korean Drama,

2004

, 16 eps

7.1

Into the Storm

Korean Drama,

2004

, 24 eps

Gong Soo Chang

(Support Role)

7.3

The Fairy and The Swindler

Korean Drama,

2003

, 20 eps

Min Jae Soo

(Support Role)

7.5
Movie
Title
Rating
Cheer Up, Mr. Lee

8.2

Scent of a Ghost

0.0

My Last Love

8.3

Fists of Legend

Seo Kang Gook

(Support Role)

7.9

Sunny

[Chun Hwa's attorney]

(Support Role)

8.9

Children...

[Jung Ho's Father]

(Main Role)

8.0

Secret Love

6.9

If You Were Me 4

[Teacher] {Blue Birds on the Desk}

(Support Role)

6.0

Scandal Makers

Lee Jang Hun

(Support Role)

8.2

Santamaria

8.0

Paradise Murdered

6.2

A Bold family

7.1

The Customer Is Always Right

6.2

Crazy First Love

6.7

My Teacher, Mr. Kim

7.1

H

Detective Park

(Support Role)

6.3

The Hidden Princess

Sang Cheol

(Support Role)

6.8

Marrying The Mafia

7.1

Public Enemy

7.1

Kick The Moon

6.7
Special
TV Show
Articles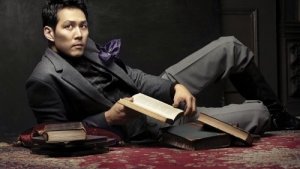 Editorials

- May 11, 2015
These are the actors over 40 I only had a glimpse of and if I ever had time I would like to check them out.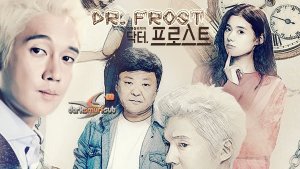 Drama Recaps

- Jan 16, 2015
To the world of psychology and our inner emotions.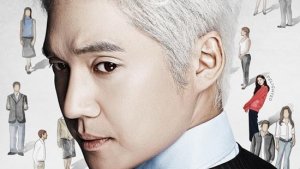 Check out several teasers and pictures from the upcoming Korean Drama, Dr. Frost...