Name: Park Geun Hyung
Native name: 박근형
Also Known as: Park Geun Hyeong;
Nationality: South Korean
Gender: Male
Born: June 7, 1940
Age: 79
Drama
Title
Rating
Exemplary Detective

Korean Drama,

2020

, 16 eps

0.0

Doctor Detective

Korean Drama,

2019

, 32 eps

Choi Kon [TL Group Chairman and Choi Tae-yeong and Choi Min's father]

(Support Role)

7.7

A Pledge to God

Korean Drama,

2018

, 48 eps

Kim Sang Cheon

(Support Role)

7.8

I'm a Mother, Too

Korean Drama,

2018

, 124 eps

Shin Tae Jong [Hyun Joon's father]

(Support Role)

7.5

That Man Oh Soo

Korean Drama,

2018

, 16 eps

Oh Man Soo [Oh Soo's grandfather]

(Support Role)

7.1

Untouchable

Korean Drama,

2017

, 16 eps

Jang Beom Ho

(Support Role)

7.3

Criminal Minds

Korean Drama,

2017

, 20 eps

Kwon Sang Ho (Ep. 3-4)

(Guest Role)

7.8

Here Comes Love

Korean Drama,

2016

, 122 eps

7.4

Last

Korean Drama,

2015

, 16 eps

Chairman Wang

(Support Role)

8.1

Angry Mom

Korean Drama,

2015

, 16 eps

Kang Soo Chan

(Support Role)

8.4

Legendary Witch

Korean Drama,

2014

, 40 eps

Ma Tae San [Do Jin's father]

(Support Role)

7.8

Tears of Heaven

Korean Drama,

2014

, 25 eps

Jin Man Bong

(Support Role)

7.4

Mother's Garden

Korean Drama,

2014

, 126 eps

Cha Dong Soo

(Support Role)

7.2

Give Love Away

Korean Drama,

2013

, 50 eps

Jeong Hyeon Soo

(Support Role)

6.4

The Suspicious Housekeeper

Korean Drama,

2013

, 20 eps

[Eun Sang Chul's father-in-law]

(Support Role)

7.7

Golden Empire

Korean Drama,

2013

, 24 eps

Choi Dong Sung

(Support Role)

7.4

Good For You

Korean Drama,

2013

, 108 eps

Lee Dae Gwan

(Support Role)

6.3

The King of Dramas

Korean Drama,

2012

, 18 eps

[President of Empire Production]

(Support Role)

7.8

Ugly Cake

Korean Drama,

2012

, 2 eps

[School principal]

(Support Role)

6.8

The 3rd Ward

Korean Drama,

2012

, 20 eps

Kim Ha Yoon

(Support Role)

7.6

Panda and Hedgehog

Korean Drama,

2012

, 16 eps

Park Byeong Moo

(Support Role)

7.2

The Chaser

Korean Drama,

2012

, 16 eps

President Seo Dong Hwan

(Support Role)

7.9

Tasty Life

Korean Drama,

2012

, 39 eps

Choi In Goo

(Support Role)

6.7

The Color of a Woman

Korean Drama,

2011

, 20 eps

President Yoon

(Support Role)

6.3

The Musical

Korean Drama,

2011

, 15 eps

Comapny President Yoo (Jin's granddad)

(Support Role)

6.5

You're So Beautiful

Korean Drama,

2011

, 135 eps

Seo Jin Myung

(Support Role)

7.7

Dae Mul

Korean Drama,

2010

, 24 eps

7.4

Assorted Gems

Korean Drama,

2009

, 50 eps

Seo Ro Ma [Father]

(Support Role)

7.2

The Return of Iljimae

Korean Drama,

2009

, 24 eps

Kim Ja Jeom [Minister]

(Support Role)

7.5

The Road Home

Korean Drama,

2009

, 120 eps

Yoo Keon Young [Great grandfather]

(Support Role)

6.6

My Life's Golden Age

Korean Drama,

2008

, 56 eps

Lee Man Ae

(Support Role)

7.2

East of Eden

Korean Drama,

2008

, 56 eps

President Min [Hye Rin's father]

(Support Role)

7.8

Woman of Matchless Beauty, Park Jung Kum

Korean Drama,

2008

, 52 eps

Park Bong Pil

(Support Role)

6.4

Bad Love

Korean Drama,

2007

, 20 eps

Kang Woo Taek

(Support Role)

6.9

Surgeon Bong Dal Hee

Korean Drama,

2007

, 18 eps

Dr. Lee Hyun Tak

(Support Role)

7.7

My Beloved Sister

Korean Drama,

2006

, 55 eps

[Gun Woo's father]

(Support Role)

7.1

Jumong

Korean Drama,

2006

, 81 eps

8.5

Exhibition of Fireworks

Korean Drama,

2006

, 17 eps

Shin Ho Sup

(Support Role)

6.2

Love Hymn

Korean Drama,

2005

, 41 eps

Kang Dong Kwa

(Support Role)

7.3

Hong Kong Express

Korean Drama,

2005

, 16 eps

Chairman Choi

(Support Role)

6.5

Love and Sympathy

Korean Drama,

2005

, 24 eps

[Ji Sook's father]

(Support Role)

8.0

Traveling Women

Korean Drama,

2004

, 94 eps

Jin Pung Kil

(Support Role)

7.5

Beautiful Temptation

Korean Drama,

2004

, 168 eps

Shin Sung Pil

(Support Role)

10.0

South of the Sun

Korean Drama,

2003

, 16 eps

Chairman Cha

(Support Role)

7.7

The Fairy and The Swindler

Korean Drama,

2003

, 20 eps

Shim Chun Shik

(Support Role)

7.5

Ice Flower

Korean Drama,

2002

, 139 eps

Kang In Chul

(Support Role)

7.5

Affection

Korean Drama,

2002

, 24 eps

Jo Tae Bong

(Support Role)

0.0

Loving You

Korean Drama,

2002

, 12 eps

Lee Chang Wan [Hyuk's Father]

(Support Role)

6.6

Miss Mermaid

Korean Drama,

2002

, 256 eps

Eun Jin Jung

(Support Role)

7.4

My Name is Princess

Korean Drama,

2002

, 127 eps

Han Choon Sik [Beop Kyu's father]

(Support Role)

10.0

Splendid Days

Korean Drama,

2001

, 50 eps

Park Geun Chun

(Support Role)

6.4

Pure Heart

Korean Drama,

2001

, 16 eps

Lee Myung Sup

(Support Role)

6.7

Her House

Korean Drama,

2001

, 50 eps

[Young Wook's father]

(Support Role)

7.1

Morning Without Parting

Korean Drama,

2001

, 178 eps

Kwon Ki Sup

(Support Role)

10.0

Stock Flower

Korean Drama,

2001

, 20 eps

Chairman Kang Duk Su

(Support Role)

6.1

Daddy Fish

Korean Drama,

2000

, 4 eps

[Yeong Joo's new husband]

(Support Role)

9.1

Funny Princes

Korean Drama,

2000

, 130 eps

8.3

SWAT Police

Korean Drama,

2000

, 16 eps

Oh Sa Bum [Martial arts teacher]

(Support Role)

0.0

Tough Guy's Love

Korean Drama,

2000

, 50 eps

Song Man Ho

(Support Role)

6.7

Fireworks

Korean Drama,

2000

, 32 eps

Choi Chang Soon

(Support Role)

6.3

Into the Sunlight

Korean Drama,

1999

, 16 eps

Kang Kyung Hwan [In Ha's Father]

(Support Role)

7.5

Days of Delight

Korean Drama,

1999

, 133 eps

10.0

Should My Tears Show

Korean Drama,

1999

, 16 eps

Cho Doo Shik

(Support Role)

5.5

Now is the Time to Love

Korean Drama,

1999

, 117 eps

Jang Ho Gi

(Support Role)

10.0

When Time Flows

Korean Drama,

1999

, 8 eps

Park Min Soo

(Support Role)

0.0

Advocate

Korean Drama,

1998

, 16 eps

Seo Seung Kwan

(Support Role)

0.0

Love and Success

Korean Drama,

1998

, 49 eps

Kim Han Jo

(Support Role)

5.0

Seven Brides

Korean Drama,

1998

, 40 eps

0.0

King Of The Wind

Korean Drama,

1998

, 34 eps

King Young Jo

(Main Role)

8.0

The Barefoot Youth

Korean Drama,

1998

, 16 eps

Ki Sung Jae [Prosecutor / father]

(Main Role)

4.7

Red Azalea

Korean Drama,

1998

, 8 eps

0.0

Yesterday

Korean Drama,

1997

, 21 eps

Yoon Myung Kyu

(Support Role)

5.5

The Brothers' River

Korean Drama,

1996

, 54 eps

Seo Bok Man

(Support Role)

0.0

Until We Can Love

Korean Drama,

1996

, 231 eps

Seo Bong Seop

(Support Role)

8.0

In The Name of Love

Korean Drama,

1996

, 28 eps

Kang Hyeok Joo

(Support Role)

0.0

Son of the Wind

Korean Drama,

1995

, 20 eps

8.3

A Sunny Place of the Young

Korean Drama,

1995

, 56 eps

5.0

Sandglass

Korean Drama,

1995

, 24 eps

President Yoon

(Support Role)

8.3

Last Lovers

Korean Drama,

1994

, 10 eps

0.0

Adam's City

Korean Drama,

1994

, 16 eps

Jang Gook Cheol

(Support Role)

0.0

Police

Korean Drama,

1994

, 16 eps

0.0

To the Lovely Others

Korean Drama,

1993

, 41 eps

Lee Moo Jeong

(Support Role)

0.0

A Woman's Mirror

Korean Drama,

1993

, 119 eps

Seo Tae Il

(Support Role)

0.0

The Third Republic

Korean Drama,

1993

, 26 eps

Park Jong Kyu

(Support Role)

0.0

Gwanchon Essay

Korean Drama,

1992

, 30 eps

0.0

Calendula

Korean Drama,

1992

, 20 eps

Jo Ja Kyeong

(Support Role)

0.0

Eyes Of Dawn

Korean Drama,

1991

, 36 eps

Choi Du Il / Suzuki

(Support Role)

9.2

Rosy Life

Korean Drama,

1991

, 16 eps

Jeong Tae Seong

(Support Role)

9.3

Years of Ambition

Korean Drama,

1990

, 100 eps

[Director]

(Support Role)

6.0

The Second Republic

Korean Drama,

1989

, 41 eps

Lee Jong Chan

(Support Role)

0.0

The Fifth Row

Korean Drama,

1989

, 8 eps

Director Seo

(Support Role)

0.0

Sand Castle

Korean Drama,

1988

, 10 eps

0.0

If Tomorrow Comes

Korean Drama,

1988

, 8 eps

0.0

Human Market

Korean Drama,

1988

, 8 eps

Director Park

(Support Role)

0.0

The Golden Tower

Korean Drama,

1988

, 0 eps

0.0

Terms Of Endearment

Korean Drama,

1987

, 54 eps

0.0

Love and Ambition

Korean Drama,

1987

, 96 eps

Ra Shin Il

(Support Role)

6.0

Women's House

Korean Drama,

1983

, 260 eps

0.0

Eun Ha's Dream

Korean Drama,

1983

, 0 eps

0.0

The First Republic

Korean Drama,

1981

, 39 eps

Song Jin Woo

(Support Role)

0.0

Jang Hee Bin

Korean Drama,

1971

, 154 eps

0.0

Frog Husband

Korean Drama,

1969

, 100 eps

0.0
Movie
Title
Rating
Race to Freedom: Um Bok Dong

7.4

Innocent Witness

Yang Gil Jae [Soon Ho's Father]

(Support Role)

8.8

Detective K: Secret of the Living Dead

Premier Kim Shin

(Support Role)

8.0

Because I Love You

[Gap Soon's Husband]

(Support Role)

7.9

Grandfather

0.0

Phantom Detective

8.0

Salut D'Amour

8.6

Marrying the Mafia V

Jang Jung Jong

(Support Role)

6.8

Grand Prix

Hwang Man Chul

(Support Role)

7.6

Parallel Life

[Chief Judge]

(Support Role)

7.6

Marrying The Mafia

Jang Jung Jong

(Support Role)

7.1

Father

0.0

Kill The Love

0.0

Boss

Seok Yi Hyung

(Support Role)

5.5

Mugoonghwa-Korean National Flower

0.0

Son And Lover

0.0

Who Saw The Dragon's Toenails

0.0

I Want To Go

0.0

Iron Men

0.0

Home of the Stars 3

0.0

A Battle Journal

0.0

The Man Who Dies Every Day

0.0

Love Becomes Bitterness

0.0

Lonely Star of Osaka

0.0

The Last Secret Affair

0.0

Rainfall at Nighttime

0.0

The Trappings of Youth

4.0

Confession of Life or Death

0.0

Why Did I Do That?

0.0

A Special Investigator, One-Armed Kim Jong-Won

0.0

7 People in the Cellar

North Korean Officer Park

(Support Role)

0.0
Special
TV Show
Title
Rating
Grandpas Over Flowers: Season 5

Korean TV Show,

2018

, 9 eps

8.6

Grandpas Over Flowers: Season 4

Korean TV Show,

2015

, 7 eps

8.9

Please Take Care of My Refrigerator

Korean TV Show,

2014

, 254 eps

8.5

Grandpas Over Flowers: Season 3

Korean TV Show,

2014

, 8 eps

8.9

Grandpas Over Flowers: Season 2

Korean TV Show,

2013

, 5 eps

8.7

Grandpas Over Flowers: Season 1

Korean TV Show,

2013

, 7 eps

8.8
Articles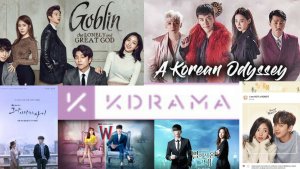 Editorials

- Mar 14, 2018
We all know of the feelings and emotions we get when watching our favourite kdramas, but we all have learned at least one or two important lessons from kdramas. This is a list of lessons I have learnt from kdramas throughout my drama watching career...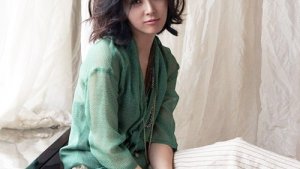 Let's take our first doze of Korean actresses over 40.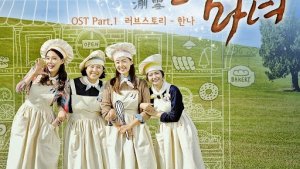 Drama Recaps

- Nov 27, 2014
A drama about four ex-con women who open a bakery shop. Take a look and see why it's worth watching.