If you're still experiencing technical difficulties, please report it
here
.
Some Things:
Out of all the celebrities that I know but haven't met yet, there is no one I love more than Choi Minho from SHINee. 
There are certainly a lot of good actors but my two favorites are Jo Jung Suk and Lee Joon Gi. Their acting is really on another level, it seems so effortless and easy. Nothing I enjoy more.
My favorite actresses are Gong Hyo Jin and Yoon Eun Hye (by the way: where is she?) Gong Hyo Jin is so good that I am always impressed. While sometimes when watching stuff of actors you already know, you keep thinking of that role from time to time, but with her: you completely forget that you have ever watched her in anything else.  Yoo Eun Hye is also able to transform herself but more physically. She never lookes the same in a drama and when she starts crying, you will too. She can express so much just through her eyes.
Some Recommendations for You:
Jealousy Incarnate - both, Jo Jung Suk and Gong Hyo Jin play the leads in this one and they just convinced me more in my love for them. But let me tell you, not only is the acting really, really good here but the plot is also a masterpiece in itself. While it makes you cry and laugh, it also makes issues subject of discussion that are common in reality but just rarely talked about in entertainment and media.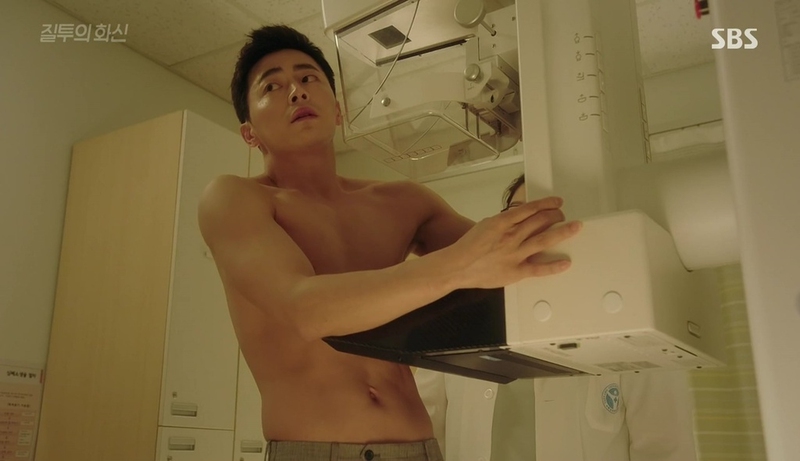 .
.
Healer - starring Ji Chang Wook and Park Min Young, also very nice actors. This drama keeps you on edge most of the time. It really makes you want to uncover all the secrets and bad guys, while following Ji Chang Wook's role through his very first love and makes you kind of envy Park Min Young's role's personality (awkward sentence).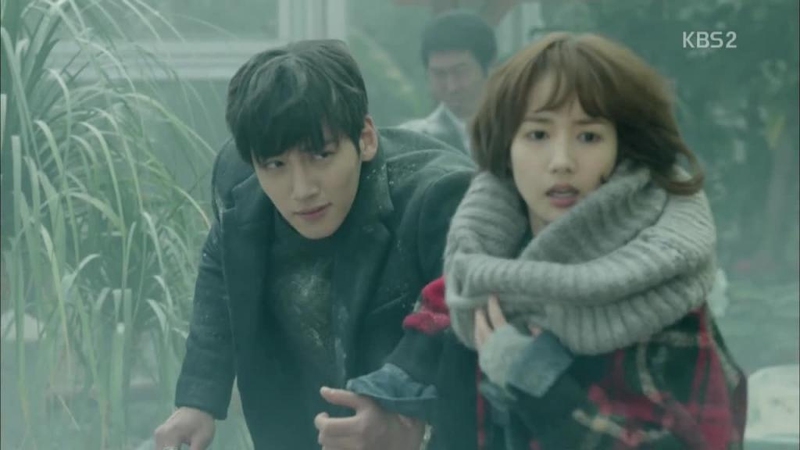 .
.
Heart to Heart- Choi Kang Hee and Chun Jung Myung make you fall in love with their love. What makes this drama really special is the feeling and the directing. While the plot isn't necissarily something completely new, it handels everything very different. There are few small plot twists that you wouldn't expect, so you'll keep wondering what's going to happen next and how can they prevail their sweet, sweet love.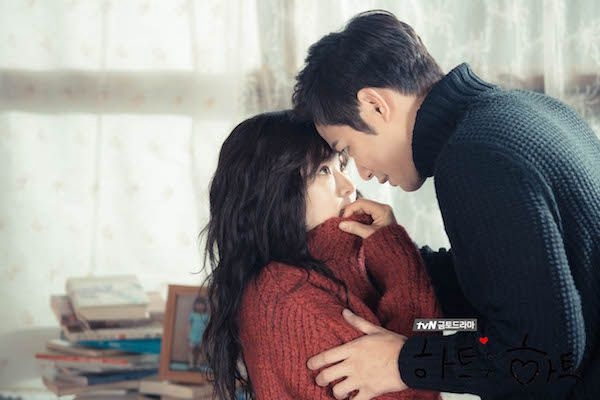 .
.
It's Okay, It's Love - again my Queen Gong Hyo Jin with talented actor Jo In Sung. This romance feels so bitter sweet, and maybe I like Gong Hyo Jin so much because she always picks up dramas that deal with issues or plots that you've never seen before. This drama is a perfect example for how important supporting roles can be. All the side characters had a story to themself, had problems and difficulties and they all try to overcome these while supporting each other. 
.
.
Liar Game - Lee Sang Yoon, Kim So Eun and Shin Sung Rok deliver a performance that kept me awake at night. This drama is not about romance, though sometimes they light some sparks but I love this one because it is so intriguing. They have so good plot twist but even more "mind twists". It will keep you on the edge, I promise, you will have to know what happens next and you will try to be as smart as the characters in there.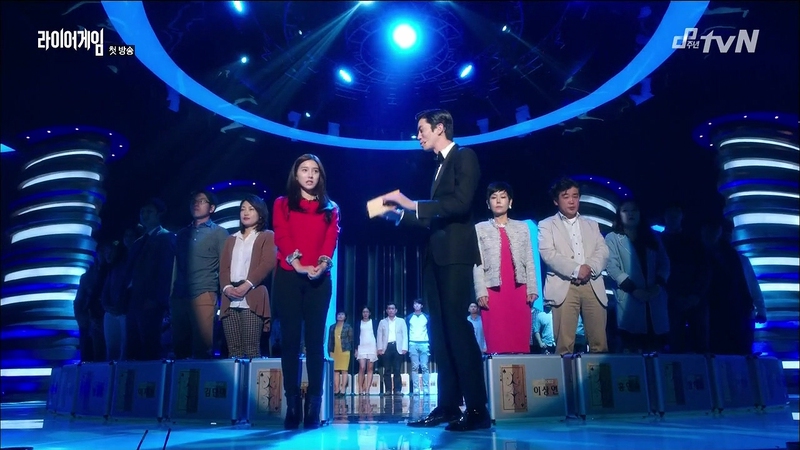 .
.
Reply 1997 and 1988 - too many main characters. 1997 is more on the romance side, while of course friendship and family relations are not forgotten. 1988 make you feel it is about the romance at first but later on you will notice that what makes this one special are all the other realationships after the main couple. The interesting thing in with the Reply Series is that you never know whom the female lead choose as her husband in the end. And you'll keep guessing until the very last episode while you feel so much nostalgia because it is set in the title's time.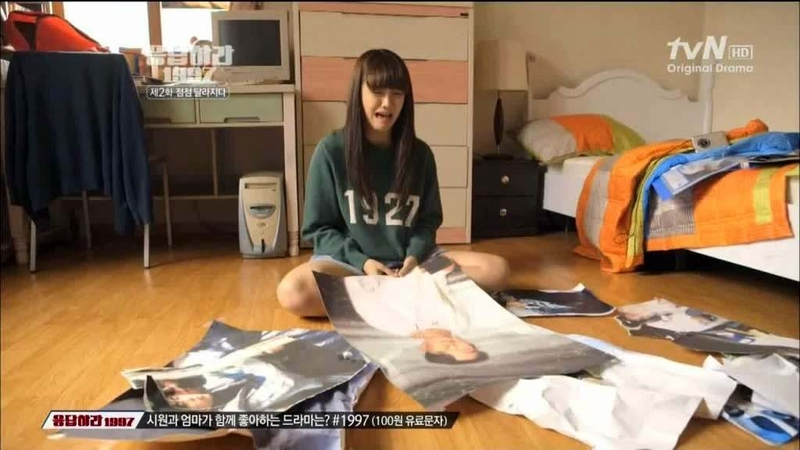 .
.
Goblin - Gong Yoo and Kim Go Eun. You probably heard of that one already. It is one of the few fantasy dramas out there, that really work. It already has a different feel to it just because of its cinemagraphy. You will be guessing for the leads identity the whole time until they uncover it themselves and you will make up theories of how they can all live happily ever after and if it is even possible. Also, you will cry.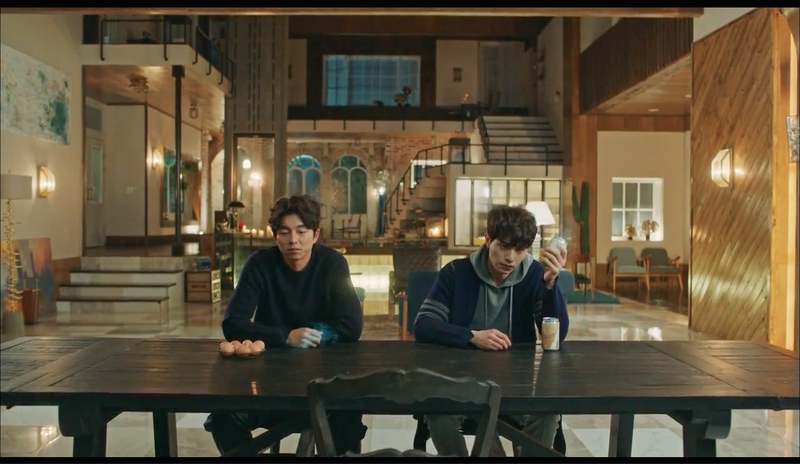 Also worth watching: The Master's Sun, Coffee Prince, Cruel City, Secret, Bride of the Century, Another Miss Oh, Rooftop Prince and Something About 1 Percent, Weightlifting Fairy Kim Bok Joo
.
I feel my ratings are kind of difficult because I really rate them after how happy or touched I am at the end. 
I will never rate a drama before not completely finishing it, unless I dropped it.
10 - Great. I loved everything about it. It was perfect. I am so happy, I even except their flaws. Or it was so well made, that it doesn't deserve less even with their flaws.
9.5 - 9 - I love it so much, but their was something little that bothered me or it was great and I am glad I watched it, but it somehow still doesn't quite compare to some 10-rated dramas.
8.5 - 8 - This was good, glad I watched it but I am probably pretty unpleased with how they built up the ending, but it was still fun to watch. 
7.5 - 7 - Was okay. I wouldn't consider watching this again. This made me very aggressive with how they developed and it surely took me a lot of time to finish this.
6.5 - 6 - Not even really worth my time. I hate it and I don't know why I finished this.
5.5 - 5 - Probably a movie because I could not keep watching someting like that for 16 eps or more. This is a disgrace to my mind. Why would you produce something like that.
4.5 - 1 - I will never talk good of this - The producer should go to jail.
0 - Haven't watched/finished that, yet.
Statistics
166d 16h 17m
ALL TIME
4,120 episodes, 290 shows
8d 2h 44m
ALL TIME
106 movies
List Updates
Currently watching

16

/32

4 hours ago

Currently watching

4

/16

2 days ago

Currently watching

35

/53

2 days ago

Currently watching

9

/32

2 days ago

Currently watching

2

/16

4 days ago

Currently watching

16

/23

4 days ago