Name: Park Won Sang
Native name: 박원상
Nationality: South Korean
Gender: Male
Born: January 20, 1970
Age: 50
Drama
Title
Rating
The Game: Towards Zero

Korean Drama,

2020

, 32 eps

Lee Joon Hee [A watch cap for the Hana Daily]

(Support Role)

0.0

Welcome 2 Life

Korean Drama,

2019

, 32 eps

Oh Seok Joon [Chief prosecutor]

(Support Role)

8.4

Angel's Last Mission: Love

Korean Drama,

2019

, 32 eps

[Ballet company Director] (Ep.4)

(Guest Role)

8.6

Item

Korean Drama,

2019

, 32 eps

Koo Dong Young [Priest]

(Support Role)

7.3

Familiar Wife

Korean Drama,

2018

, 16 eps

Byeon Sung Woo [Joo Hyuk's boss]

(Support Role)

8.1

Switch: Change the World

Korean Drama,

2018

, 32 eps

Yang Ji Soong

(Support Role)

7.9

Untouchable

Korean Drama,

2017

, 16 eps

Go Soo Chang

(Support Role)

7.3

Argon

Korean Drama,

2017

, 8 eps

8.4

Falsify

Korean Drama,

2017

, 32 eps

Im Ji Tae [Prosecutor]

(Support Role)

8.0

Queen for Seven Days

Korean Drama,

2017

, 20 eps

Park Won Jong

(Support Role)

8.4

Weightlifting Fairy Kim Bok Joo

Korean Drama,

2016

, 16 eps

[Joon Hyeong's therapist]

(Support Role)

8.9

Fantastic

Korean Drama,

2016

, 16 eps

Himself (Ep.3)

(Guest Role)

7.7

W

Korean Drama,

2016

, 16 eps

Prosecutor Han Chul Ho [Kang Chul's rival]

(Support Role)

8.7

My Lawyer, Mr. Jo

Korean Drama,

2016

, 20 eps

Bae Dae Soo

(Support Role)

8.0

Bubblegum

Korean Drama,

2015

, 16 eps

Jo Dong Il

(Support Role)

7.3

Last

Korean Drama,

2015

, 16 eps

Ryoo Jong Goo

(Support Role)

8.1

Splendid Politics

Korean Drama,

2015

, 50 eps

Jang Bong Soo

(Support Role)

7.6

Healer

Korean Drama,

2014

, 20 eps

Jang Byung Se [Yeong Shin's boss]

(Support Role)

9.1

Reset

Korean Drama,

2014

, 10 eps

7.3

Big Man

Korean Drama,

2014

, 16 eps

[Homicide Detective]

(Guest Role)

7.2

Golden Cross

Korean Drama,

2014

, 20 eps

Im Kyung Jae

(Support Role)

7.3

Medical Top Team

Korean Drama,

2013

, 20 eps

Jo Joon Hyuk

(Support Role)

7.1

Shark

Korean Drama,

2013

, 20 eps

Byun Bang Jin

(Support Role)

7.8

Nine: Nine Times Time Travel

Korean Drama,

2013

, 20 eps

[Detective in Nepal]

(Support Role)

8.5

Hero

Korean Drama,

2012

, 9 eps

Kwon Hyuk Kyu

(Support Role)

7.3

Vampire Prosecutor

Korean Drama,

2011

, 12 eps

[Crime scene photographer] (Ep.1)

(Guest Role)

8.3

Warrior Baek Dong Soo

Korean Drama,

2011

, 29 eps

Jang Dae Po (Ep.1-5)

(Support Role)

8.2

Yaksha

Korean Drama,

2010

, 12 eps

7.1

Byul Soon Geom 2

Korean Drama,

2008

, 20 eps

8.2
Movie
Title
Rating
The Bad Guys: Reign of Chaos

Jo Dong Chul

(Support Role)

7.8

Huris

Han Jong Hoon

(Support Role)

9.5

A Diamond in the Rough

6.4

Little Forest

8.4

In Between Seasons

7.9

Warriors of the Dawn

[Member of Daerip forces]

(Support Role)

7.8

The Prison

[Section Chief Jung]

(Support Role)

7.9

The Throne

Hong Bong Han [Hong Hyek Yeong's father]

(Support Role)

8.5

The Whistleblower

7.7

The Stone

8.1

Tabloid Truth

Oh Bon Suk

(Support Role)

7.6

My Dear Girl, Jin Young

7.1

Fists of Legend

7.9

Miracle in Cell No. 7

9.2

National Security

8.3

Unbowed

7.9

Champ

Trainer Kim

(Support Role)

7.9

Funny Neighbors

6.7

Villain and Widow

Ham Ki Soo

(Support Role)

6.8

Be With Me

Chinese (letters) teacher {Tarot 1. Ghost Boy}

(Support Role)

6.8

My Dear Desperado

7.2

Secret

7.5

Short! Short! Short!

5.8

Girl Scouts

Min Hong Ki

(Support Role)

7.3

Our Finest Hour

Gyoo Cheol

(Support Role)

7.3

Rainbow Eyes

Detective Kim

(Support Role)

7.6

May 18

8.1

Mr.Lee vs Mr.Lee

8.5

Paradise Murdered

6.2

Bewitching Attraction

PD Kim Yeong Ho

(Support Role)

5.5

Art of Fighting

Section Chief Ahn

(Support Role)

7.2

Hello, Brother

8.5

Innocent Steps

Ma Sang Doo

(Support Role)

7.6

Long and Winding Road

[Son-in-law]

(Support Role)

0.0

R-Point

Sergeant Ma Won Kyoon

(Support Role)

6.9

The Big Swindle

6.3

Happy Ero Christmas

[Henchman #1]

(Support Role)

5.7

The Uninvited

Park Moon Seop

(Support Role)

6.2

Jungle Juice

[Police officer]

(Support Role)

6.6

Waikiki Brothers

7.0

Kilimanjaro

0.0
Special
Articles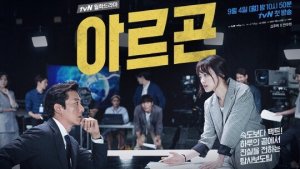 Here are reasons why you should watch this gritty political/newsroom drama from tvN.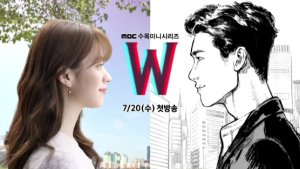 Editorials

- Sep 21, 2016
Lee Jong Suk. Han Hyo Joo. Here are some more reasons why you should be watching this sizzling hot Kdrama!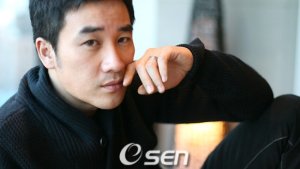 Editorials

- Apr 23, 2015
Another group of actors who still have much to show us despite their age.