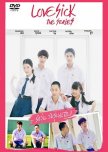 BL that isn't just BL.
Love Sick isn't the kind of thing I'd usually go for, being both non-Japanese and a BL live-action, but I stumbled across it browsing around and pressed play in a fit of resignation. I think I've been stunningly well-rewarded for ignoring those old prejudices, so here's a review.
First of all, if you're wanting to watch it for the BL, go ahead. It's infinitely better than any Japanese live-action I've seen. Noh and Phun are normal, likeable boys, and their budding romance is sweet and nicely paced. Nothing soul-destroyingly depressing happens; they deal with universal relationship problems.
However, Love Sick comes into its own as a largely unaffected portrayal of teenage life. I find most school dramas boringly stylised representations of school and young people's lives. I didn't know any pure female leads, cold male leads or relentless bullies when I was at school. I knew shy girls trying to find a place to fit in, boys who smacked each other over the head as a greeting, girls who talked crap about each other in the morning but who had hugged and made up by the afternoon. Love Sick gave me all the characters I didn't even know I was looking for.
Dialogue is a big part of Love Sick's naturalistic charm, and I particularly like the realistic exchanges between the girls, as well as between Noh and Phun. Even when the acting fails there's always a little spark, and I wonder to what extent it was ad-libbed. The actors are young and fresh, and their performances fall flat fairly often, but the two leads pull it off when it really matters. They capably express a playful, anxious, sometimes frustrating kind of new love, and they both grow throughout the series.
So, okay, the production values aren't all that fantastic, the acting isn't 100%, and the first episode is pretty awful, but stick with it. It turns into something lovely, and I hope we can see more development from everyone involved in season 2. I'd especially like to see more of the secondary characters.
Was this review helpful to you?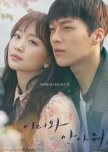 An inferior drama in every imaginable way. It's all been seen before, and better, and all of it lacked depth. The writer obviously didn't have the guts to go far enough. The crime thriller aspect fizzled out. It said nothing new or interesting about the psychology of criminals and victims. All the talk of "monsters" was complete shite. Moreover, that view is a dangerous ideology, presented here as a crude and simplistic dichotomy due to the clumsy writing. The character development was predictable. The trajectory of the plot was predictable. The love relationship was non-existent for much of the runtime. There was no tangible emotional bond between the adult leads, beyond staring into each other's eyes for minutes at a time. It was too long; it meandered through various themes, dragging its heels and pondering at length over the most inane of things. It was laborious. The editing was dodgy. It was not as cohesive as it should have been. Despite high hopes from what I saw at the beginning, the majority of the acting was nothing special. Jang Ki Yong got steadily worse until I wanted to poke him in his puppydog eyes. I grew to hate his pathetic character. I wanted all sorts of bad things to happen to him, his personality was that meagre and boring. He did not deserve the female lead, soulless and empty as he was. The rest of the characters were but pawns in a beginner-level chess game. The symbolism was superficial and juvenile. Everything was exactly how it looked on the surface; no layers. I'll probably forget most of it by tomorrow morning, apart from the extreme and dizzying deja vu I felt from watching what is essentially a mediocre mish-mash of K-drama tropes and a crappy knockoff of (the very excellent) Soredemo Ikite Yuku.
I liked the music apart from the shitty ballad. I liked the child version actors. I liked the female lead. The first third of it wasn't that bad, hence the neutral rating.
Was this review helpful to you?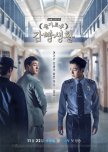 A character-driven human comedy, warmly written and bolstered by stellar acting performances.
I was initially put off from watching Prison Playbook because of the screenwriter and multiple comparisons to the Reply series. I'd seen it described as slice-of-life, a genre I find deathly boring, and had almost decided it wasn't for me. I'm glad I gave it a go, because it turned into the most positive K-drama experience I've had so far.
In Prison Playbook we follow Kim Je Hyeok, a famous baseballer convicted of the assault of his sister's attempted rapist, as he navigates the absurdities of the system and deals with the complexities of relationships both inside and outside the prison walls.
The character writing for Je Hyeok is somewhat double-sided, both a strength and a weakness of the drama. On one hand, through him we obtain an optimistic and humane glimpse into prison life and its inhabitants. Kim Je Hyeok has an innate ability to draw people to his side, acting as a calming influence and getting things done quietly and quickly. We see conflicts, in part, through Je Hyeok's eyes, and as such our judgment always leans towards sympathy and acceptance.
However, Je Hyeok is almost relentlessly likeable. His dangerously fierce temper is brushed aside and excused. The reason he ended up in prison is addressed, I felt, only in passing. The "good" characters, those on Je Hyeok's side, are pitted against bad guys who receive little or no development. This, in my experience, is a fairly common approach for K-drama writers to take, and it's something I wish this drama could have surpassed with a little more subtlety in character relations and personalities.
Park Hae Soo, however, graces us with such a wonderfully nuanced portrayal of a Je Hyeok, a man at a crossroads in his life, that he more than makes up for my complaints about the writing. He carefully balances some precariously thin lines between the various contradictions in Je Hyeok's personality: patience vs impulsivity, gentleness vs rage. He made Je Hyeok into the loveliest human being, which was not necessarily a given from the material in the screenplay. Also, the burden of perseverance is a key theme for Je Hyeok's story, and Park's performance during a pivotal scene revealing Je Hyeok's ups and downs utterly cemented my love for the drama. You'll know it when you see it.
While the character writing falls down slightly for Kim Je Hyeok, it absolutely shines for Yoo Han Yang (who has ended up a fan favourite for a reason). Han Yang is a one-in-a-million character for K-drama: a gay drug addict, sensitively (affectionately, even) written and with a prominent storyline of his own. There are plenty of quirky supporting characters in dramaland but they tend to be one-dimensional, existing in their own little worlds where nothing affects them and they don't really feel. Han Yang lives in the same world as the rest of the characters. He feels its kicks and blows. Feels them keenly and thinks deeply, and develops and maintains this idiosyncratic persona as a coping method. The comedy that arises from him is ingenious (thanks to the attentively written development he receives throughout). We start the drama by laughing at him, but we end up laughing at him, with him, even through him (as, in his absurd way, he voices our observations into the absurd onscreen world). Huge credit goes to Lee Kyu Hyung for his tour de force performance. Through him we get to know the endearing Han Yang, the ridiculous and hilarious Looney. He brings to life Han Yang's mischievousness, his ambiguity and edge, his fragility and vulnerability, all the while respecting the dignity of the character.
Of course I can't discuss Han Yang without also discussing his foil, Yoo Jung Woo (definitely no relation :P). Jung Woo is a soldier; methodical, disciplined, pretty much everything Han Yang is not. He is unable to accept Han Yang's basic nature (on various levels), and their relationship is more of a power struggle than a mere personality clash, as Jung Woo rebuffs and rejects Han Yang's need to monopolise attention and affection. The "bad" parts of their respective personalities are directed towards each other, and at times it makes for fascinating interpretations and reinterpretations of each character. I'll leave it up to the reader to find out why, but the exchanges between them are amongst the highlights of the drama for me.
The cast is an ensemble one, and, while I can't mention all of them, I can confidently say there will be a character for everyone to enjoy. Episodes have discernible uniting themes, explored through diverse and engaging character backstories. (My personal favourite, in addition to the three above, was Kang Chul Doo, source of much comic relief and the centre of an unexpectedly touching episode.) Characters come and characters go, including those to whom we form the strongest attachments. It creates an atmosphere of transience within the prison walls but also leaves a sense of incompleteness. I don't quite feel that it's a flaw, but I did find myself less satisfied with some departures than others.
Some characters exhibit the issues I have with the Kim Je Hyeok character, and I suppose it can be a general criticism of the writing. Many characters are "too" nice, and self-reflection is superficial (if present at all). Personally I was able to overlook those issues and focus on enjoying the comedy and otherwise good character development. That said, there were a couple of characters I found distinctly disappointing. One, to an extent, was Lee Joon Ho, Je Hyeok's eternal friend and prison guard ally. Their relationship is heart-warming, many of their scenes comedy gold. I enjoyed their co-development from the beginning. However, as the plot progressed, Joon Ho's lack of professionalism started to grate on me and I became less willing to suspend disbelief. At times he felt less than human, and more like a tool used by the writer to sort out any sticky situations.
The other disappointment was Ji Ho, Je Hyeok's (ex-)girlfriend. She receives none of the rich development afforded the many male characters by default. During her significant amount of screentime we see her life revolving around Je Hyeok, Je Hyeok's baseball and very little else. She exists as a love interest, nothing more. The relationship felt contrived and I rather dreaded her scenes. By contrast, Je Hee (Je Hyeok's sister, the only other "main" female character), has a much more varied development. We see her through her guilt, her healing process, and into her romance. She felt much more "whole", which only increases my disappointment in Ji Ho.
In the process of writing this review I've been tempted to lower my rating, but ultimately I decided to leave it as is. I'm a character-focused drama watcher, and Prison Playbook has character writing of a quality different to anything I've seen from K-drama before. I laughed, I cried, the hour and a half episodes went by in a flash while I sat there I wishing they would last forever. So here I am, proudly adding my voice to an already crowded room.
Was this review helpful to you?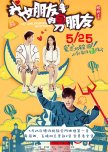 An Otaku and Two Robots, but not quite what it says on the tin…
I kept on saying and saying all the time I was watching, it's not what I was expecting. What was I expecting? I'm not so sure anymore… Before I started it, some sort of average rom-com? When I was halfway into the first season, just an unusually funny comedy…
So first of all, I decided to watch it because I like the love robot trope, and "social" robot stories in general. I like them because I empathise greatly with those robot characters. They're programmed to fulfil a specific role, but conflict arises when they try to fulfil that role whilst existing in an ever-changing social world. They either have to adapt or face being sent back to manufacturer. It resonates with me.
And this is indeed one theme of My Girlfriend's Boyfriend. Adam and Eve are super-advanced love robots. They do everything perfectly according to their programming, but they can't fulfil their purpose: their bonded one cannot love them. And this lack of fulfilment, for all three leads, is the drama's main cause of conflict. They must learn to live with it, and accept it, because only from that point can they move beyond it. It involves a lot of give-and-take (A Zhai is mostly take :P), and also a recognition that people are capable of feeling many shades of love, like and care.
At the start we meet an A Zhai who has surrounded himself with nothing but anime, manga and dramas, who obsesses over a girl from a distance and only has one person in the whole world he can call a friend. Pretty pathetic for a male lead. :P Enter robots. A Zhai buys Adam and Eve out of self-absorbed loneliness, but rather than becoming bricks in the walls of his fortress, they become the bridge to the outside world. And through many conflicts and comical escapades, they become the catalyst for his change. Probably the most charming thing about this drama is being able to pinpoint all the moments, big or small, that contribute to that change. This drama is No.1 for character growth, and I don't think any of it would have been as convincing without Bai Shu in the main role. He has a million expressions for every different moment, his timing is flawless, he can be infuriating, heartbreaking and loveable. He made me laugh through tears in the saddest possible scenes!
Now that's the ~ emotions~ bit out of the way… Fundamentally, it's just funny! It's sitcom-esque. Nothing ever goes right for A Zhai; problems continually occur in his household and he inevitably ends up in some sticky situation. Though actually… it somehow flips through many genres and never seems to lose its way. We get some sci-fi thriller for a few episodes, then all of a sudden it's a raunchy comedy, then a melo romance and so on… It's refreshing.
Also, this little world is populated by an adorable bunch of genre-savvy characters who break the fourth wall, whine about their lowly status and even manipulate the plot to their own ends. And the effect is not at all patronising or obnoxious, which to me takes a lot of skill on the part of the writer. This sort of thing can easily go wrong, which is why I'm so delighted that it's so right! All in all, it's a screenplay with a genuine affection for TV drama tropes and conventions. (It's also filled with references to anime, C-dramas, K-dramas etc. I didn't even get half of them, but it was funny when I did.)
A little about those supporting characters… They're all lovely in their own right, they don't get in the way of the main plot, and through them we get a little extra exploration of the major themes. They live without shame in their otaku world, they build walls, they break walls (and not just the fourth one :P), they dream, they fall in love... They add an extra dimension.
Basically, watch with an open mind, not expecting one thing or another from the synopsis, and I'm sure this silly, ridiculous, full of warmth little drama will creep its way into your heart. Enjoy!
(Review for both seasons.)
Was this review helpful to you?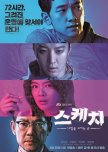 Sketch
7 people found this review helpful
The seeds of a good drama are here. I have few complaints with the plot itself, but it never really takes off due to some lazy/unimaginative writing and really painful pacing.
Sketch exhibits some typically superficial Korean character writing ("Here is a character. Bad things happen to character. Audience is then expected to care about character.") Particularly with regard to the good guys, actually, but I don't think the likes of genuinely fascinating characters like X were milked to their full potential. Kim Do Jin is possibly the cheesiest at the beginning, but little by little he gained dimension and grew on me. His final developments, however, were far too abrupt and should have been set in motion several episodes beforehand.
But Lee Dong Gun was good. His portrayal of Kim Do Jin is something like a tank; fearless and expressionless, ploughing through everything in its path, but a tank with a human soldier inside. And sometimes the human comes up for air.
The "good guy" side of the drama was boring. Part of the problem with the slowness is the fact that we have to experience half the plot through the eyes of the most boring characters. I hated Kang Dong Soo. He has some ugly personality traits (even considering his situation) that were completely ignored in-world. He's a domineering pig. I wasn't interested in his story and I wasn't interested in his feelings. He certainly wasn't the character to lead this story. The more screentime he had the less I felt like watching.
Yoo Shi Hyun, the premonition character, is somewhat inconsistent. At some points she stands on her own feet but at others she is completely dominated by Dong Soo's personality. I watched the drama for Lee Sun Bin so I'm a little disappointed by that.
As for X, they're a bit like Death Note's Light but with a conscience. I don't like revenge stories but "means and end" stories are a different breed altogether. I'm staunchly the "do not justify" type, so I like it when I come across a drama that manages to make me question my belief system. Just a little. On a personal level. So for me that is where the value of this drama lies. The writers make X and the ending take (what I see as) the easy route, but overall I liked the effort they put into creating the moral route of Sketch. So I'll let them off with that. It's due to the final two episodes that it got a 5 instead of a 4.
Also, the scale and ambition of the "behind-the-scenes" powers were much grander and awe-inspiring than those in most dramas of this kind. I did like that aspect of the plot when it came around. It's just a shame it took until the penultimate episode for us to get there.
I don't think I'd recommend Sketch to anyone. As a suspense it's pretty mediocre and the twists are mostly predictable. The pacing is prone to loss of momentum and focus, there's nothing special in the writing or acting and the ~morals of the story~ have all been seen before. But it does have its moments of clarity and conviction, so it wouldn't be a complete waste of time if you wanted to give it a go.
Was this review helpful to you?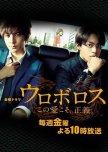 Ouroboros
15 people found this review helpful
A melo-melo revenge drama, featuring a histrionic plot I've seen done better elsewhere. A good friend forewarned me of its pretentiousness, and pretentious it certainly turned out to be. The symbolism is half-hearted and doesn't quite seem to click into place, whether with the characters or the events of the story. The plot itself, and all of its twists, are sometimes illogical and sometimes just meandering. My overall impression is that of "making it up as you go along".
As for the characters, I'm an Oguri Shun anti-fan, so I was all geared up to hate Danno Tatsuya. To my utmost dismay, I hated Ikuta's character, Ikuo, instead. Danno might have been lacking in the expression department, but I'll take the sulkiness over Ikuo's countless "Tacchan~"s, with those big, teary, otome eyes. I suppose they were designed to "bounce off" one another, but in all honesty they were simply caricatures of two extremes.
Ueno's Hibino Mizuki had no personality beyond "female cop with daddy issues" and "Ikuo's moral support". Nothing much to say; characters like that are dime a dozen.
The acting ranges from a rather hammy and melodramatic Ikuta, to a monotonous Oguri, to poor Ueno Juri doing her bestest with a duff role.
Takito Kenichi has a good turn as a sarcastic yakuza-hunting cop, but it's hardly a stand out character. And what exactly was Yoshida Kotaro doing here? I suspected his character all the way through the drama, and now I feel short-changed. After putting up with all this boredom and dreariness, I can't believe I've been deprived of one of his stellar villainous performances.
Now... In conclusion. I'm tempted to say this about the whole drama, but... The last few episodes especially were spectacular as an exercise in bathos. I couldn't stop laughing out loud at all the ~revelations~. They kept coming at me like a goddamn tennis ball launching machine. For that reason I give it 2 points.
Was this review helpful to you?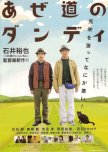 "We don't usually talk much. Actually, we can't." - Toshiya
A glimpse into the life of Miyata, a middle-aged father who can't, or doesn't know how to, talk about feelings. Stuck in a rut with the prejudices of his generation ("men don't cry"), he clumsily navigates his very few personal relationships... Insults followed by rough apologies, encouragement disguised as badmouthing, lies told to "protect" his children (but in reality those lies are to protect his own self-image). It's a simple story of a man learning to reconnect with his own emotions.
A working-class man living in a society built around the education industry/market, Miyata can't help but blame "the times" for his own situation. Working but never earning quite enough, he feels left behind in this world of "machines" and private universities, both symbols of the generational and emotional gaps between Miyata and his children.
Another major theme is "loss". The scenes involving Miyata's wife (his dream sequences, the tape player, his one-sided conversations with her...) show another side to his personality: affectionate, lonely, and deeply affected by the loss of his love. Sanada, Miyata's only friend, also experiences loss, but deals with it in a very different way. He serves as both a catalyst and a comfort while Miyata attempts to repair his rusty family bonds.
A quiet and contemplative film, showing an experience of life that doesn't so often get fair treatment in media. 10/10 for Mitsuishi Ken's performance. I felt everything, and now I have a different understanding of my own family relations.
Was this review helpful to you?